Hey everyone! Today's edition of the #BNFroFriday interview features me, Eki Ogunbor. I'm a personal style blogger at www.thechameleonblogger.com and I'm a part of the BN team, posting style, living and beauty content. A few BellaNaijarians have asked me to share my story and today is my birthday? so I thought why not! I decided to do this interview to also encourage you to share your hair journey with us too!
We started this series with celebrities, but if you're reading this and would like to talk about your real hair journey – natural or relaxed, do email us – [email protected]!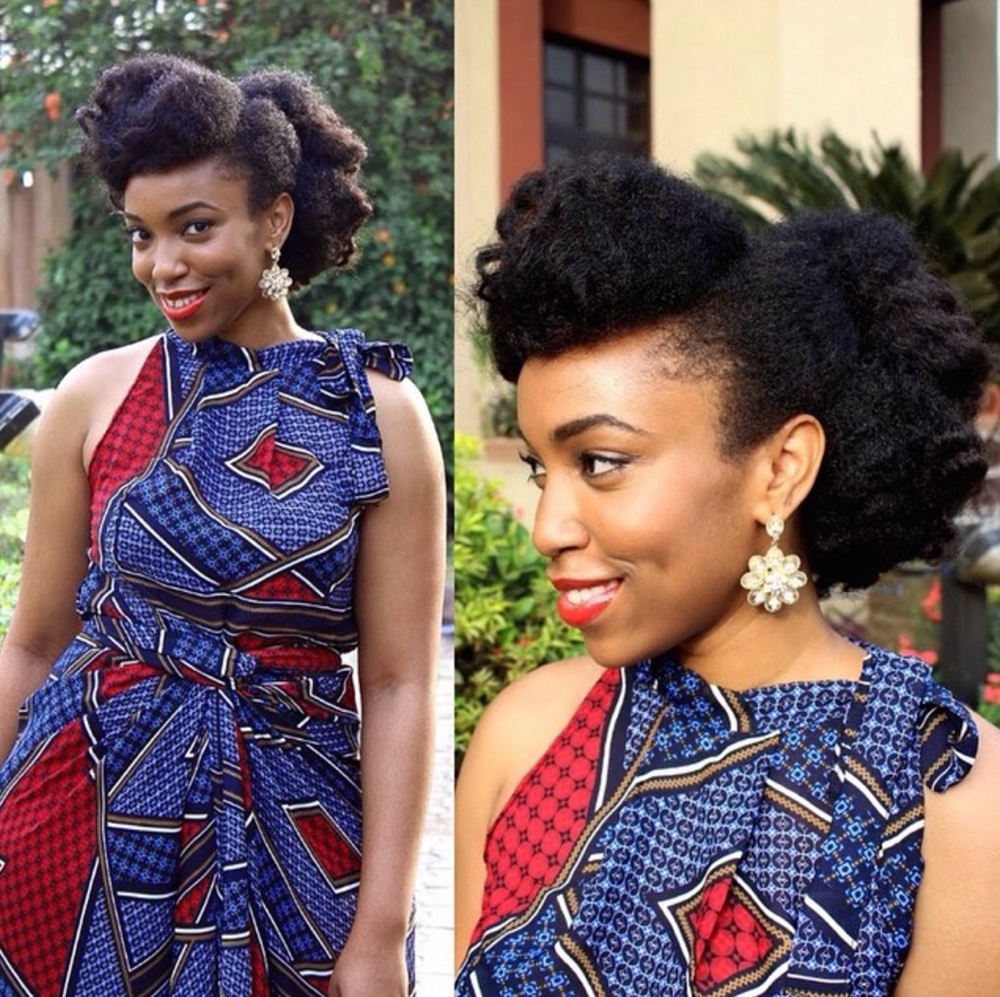 So here's my story!
BellaNaija: Tell us about your hair 
Eki Ogunbor: I'm fully Nigerian with black 4c hair. I was relaxed for 5 years in my life before I went back to being natural again and now it's been six years since my big chop. I also tried texlaxing/texturizing once but I ended up cutting those ends off, I'll never try it again.
BN: Why did you decide to go natural?
EO: I was tired of relaxing my hair. I could sit for hours doing braids but I couldn't stand relaxing my hair and so I started thinking of a way out. Initially I thought the way out would be to cut my hair till I realized I had a friend with natural hair, she was a big inspiration for me.
BN: How did you make the change? 
EO: I transitioned for 6 months but I did the big chop after. I did this because I wanted to get a feel of my hair texture before committing to the journey and I did the big chop because I really wanted to see what I'd look like with really short hair.
My family was really shocked when I cut off all my hair, others were really angry because I had long relaxed hair but my friend Tayo who was the only person I knew with natural hair at the time, helped me and introduced me to forums like this online and I was able to learn a lot.
BN: Are you tempted to go back to it?
EO: I'm not tempted just yet because I don't think relaxed/straight hair fits me as well as big curly hair and my natural hair is big and curly so why change that? It's all about what works for you really, if big curly hair isn't your look then go straight!
BN: Ever hidden your natural hair?
EO: Yes I have, this happened a lot when I was in school. Taking proper care of hair can become stressful so I'm all for protective styling even until now. It also helps the health of my hair, it's really one of my secret weapons because I can be quite lazy when it comes to time consuming haircare, I just want to get up and go!
BN: How long have you kept your natural hair? 
EO: I've been natural since April 2010 so this is my sixth year being natural. I've cut it a few times since then but that's my thing with hair, it'll always grow back regardless of how long it takes, it's just the way God made us.
BN: How does climate where you live affect your hair?
EO: My hair gets very dry sometimes. I don't know if it's my fault because I don't like greasy hair so I don't use a lot of oil but sometimes the weather contributes to this dryness.
BN: How do you deal with this dryness?
EO: I deep condition or do a hot oil treatment every now and then ideally every week or two. I also love how moisturiser feels on my hair so I moisturise and seal my ends whenever I can.
BN: What's you stance on natural vs chemical products?
EO: I'm for both. My shampoo and conditioner are a mixture of chemicals and natural products. From Herbal Essences to Shea Moisture, they all contain ingredients with various functions for the health of my hair.
BN: What's your daily, weekly and/or monthly hair routine?
EO: I always have one protective style or the other which I get done at O'Naturals natural hair salon and they take good care of my hair there because I don't always have time to do it myself. They also advice on the hair care routine that's best for the style I have on and how to prolong it's neatness till my next visit. Between protective styles, I wash and deep condition with different products like the Carol's Daughter Black Vanilla range, the Cantu Shea Butter range especially the co-wash shampoo and Herbal Essences Hello Hydration range. I also use a lot of Coconut Oil (hair and scalp), Castor Oil (mostly scalp) and Shea Butter (hair, to seal in moisture).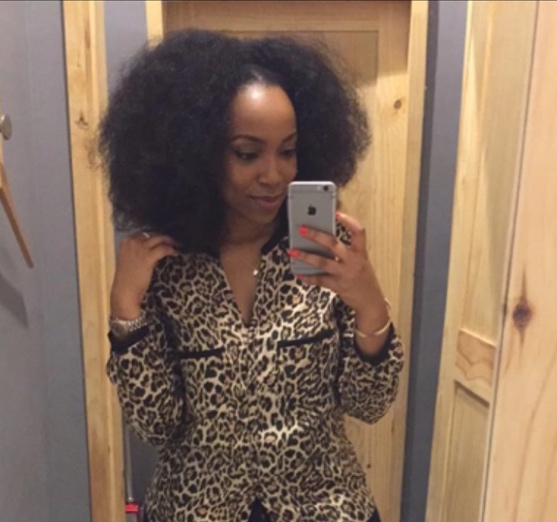 BN: What advice would you give to people thinking of going natural?
EO: Patience.
Do Your Research and Be Patient! The patience bit is the most important part in my opinion, be patient while making your decision. Watch videos, read books, magazines and articles. Don't do it for anybody, don't let anyone's words influence your decision. It is YOUR hair on YOUR head not your mum's, your friend's or your sister's. It's YOUR journey.
Also, be patient with your hair: if you disturb it and don't take care of it, it will disturb you! If you're bothered about growth, do what you need to do for the health of your hair and watch it flourish. Great things take time.
BN: What do you like best about your hair and being natural?
EO: I love that it's full and I can manipulate the curls or straighten it to achieve any look I want. Sometimes it's like my hair has it's own personality, it does whatever it wants and I enjoy that part of my journey, learning more about a part of me.
BN: What are your favourite styles to rock and why?
EO: Any form of protective styling, ANY! But one style I love with my own hair is a simple blow out and sometimes a twist out/curly fro on stretched out hair. I also wear a lot of wigs when I want a straight look to switch things up
Favourite Styles & Protective Styling all by O'Naturals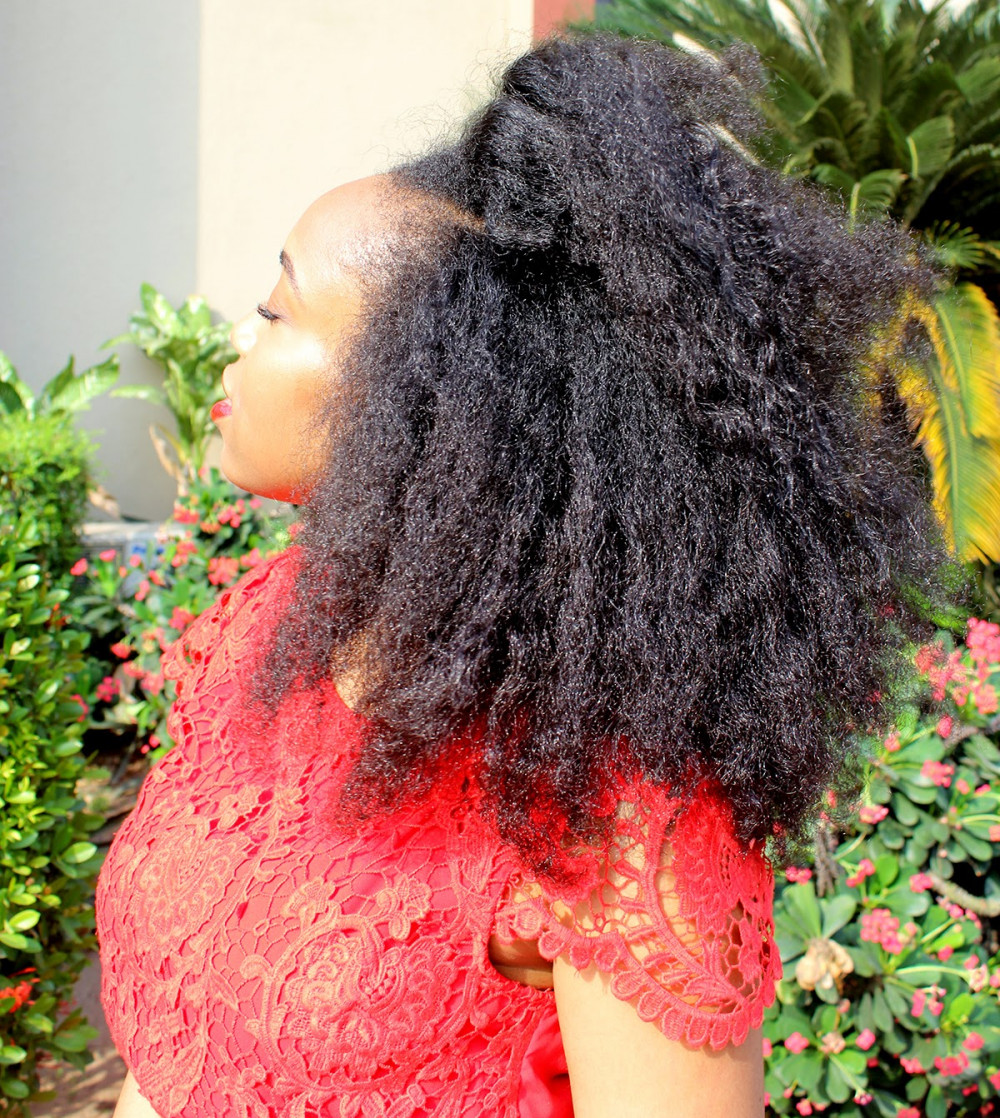 Credits: Eki Ogunbor | @thechameleonblogger