Today BellaNaija Career is taking a closer look at the siblings who are movers and shakers in the forefront of Nigeria's entertainment industry. Be sure to check out bellanaija.com/career for events, fellowships and opportunities!
Growing up in the 80s and 90s, many Nigerian parents weren't interested in their children becoming musicians, actors or being in the creative industry, but with role models like these, we're sure that'll change for the next generation.
From music to film, from designers to models, here are 22 of our favourite power house siblings in Nigerian entertainment.
***
The Music Moguls
In Naija's form of 'Empire' it all runs in the family. These siblings have found the perfect money-making balance between their talents and business acumen. These duos are a partnership of artistes and their managers or record label owners.
Don Jazzy and D'Prince
Can you spot our celebs in this throwback photo?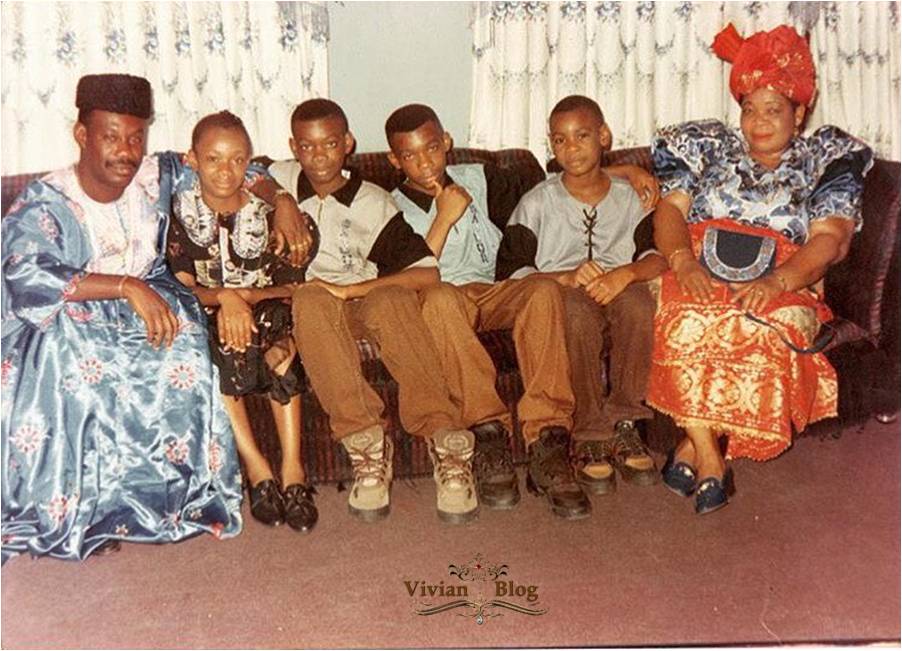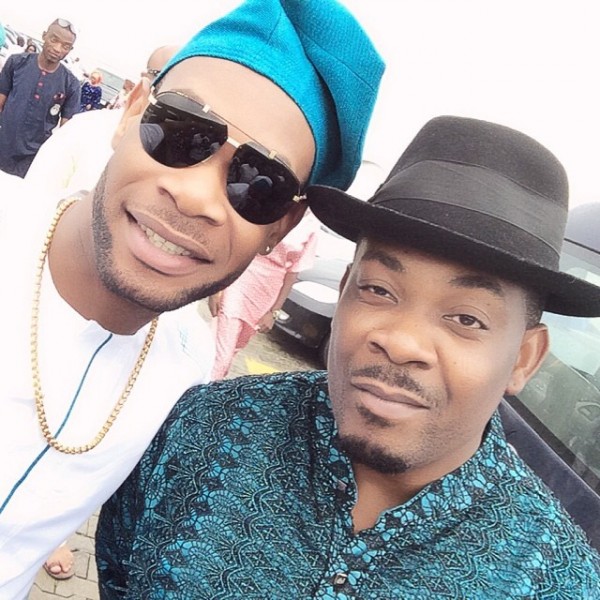 Older brother Don Jazzy is the CEO of Mavin Records and his younger brother D'Prince is also on his label. They've given us major club bangers like Goody Bag and Omoba and have stuck with each other through the days of Mo'Hits Records until now.
Davido and Adewale Adeleke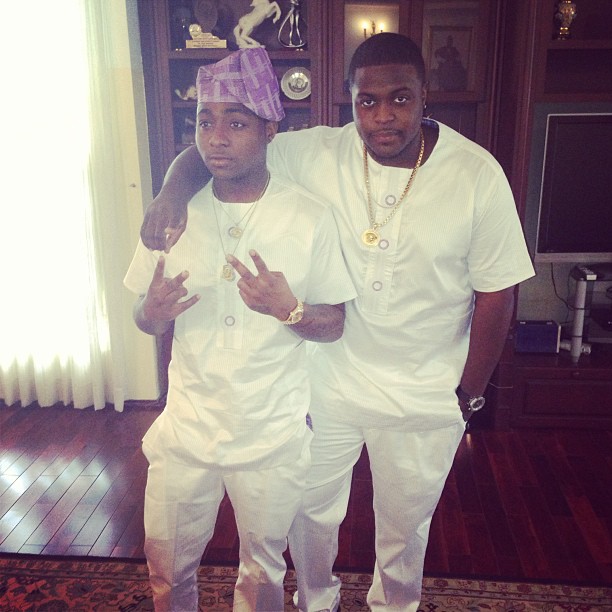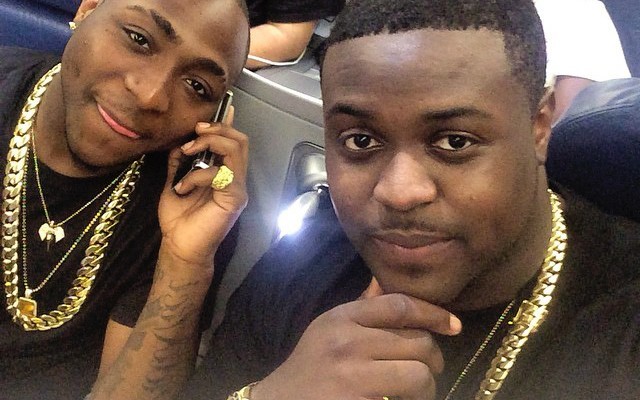 David 'Davido' Adeleke is one of Nigeria's most popular entertainers. He represents HKN music label where his older brother Adewale Adeleke is the Chairman. With a successful career, major hits like Skelewu and successful collaborations with American rapper Meek Mill on Fans Mi to Money with Olamide, and popular South African group Mafikizolo on Tchelete (Good Life), it's safe to say the partnership between these Adeleke brothers is a money making family business.
D'banj and K-Switch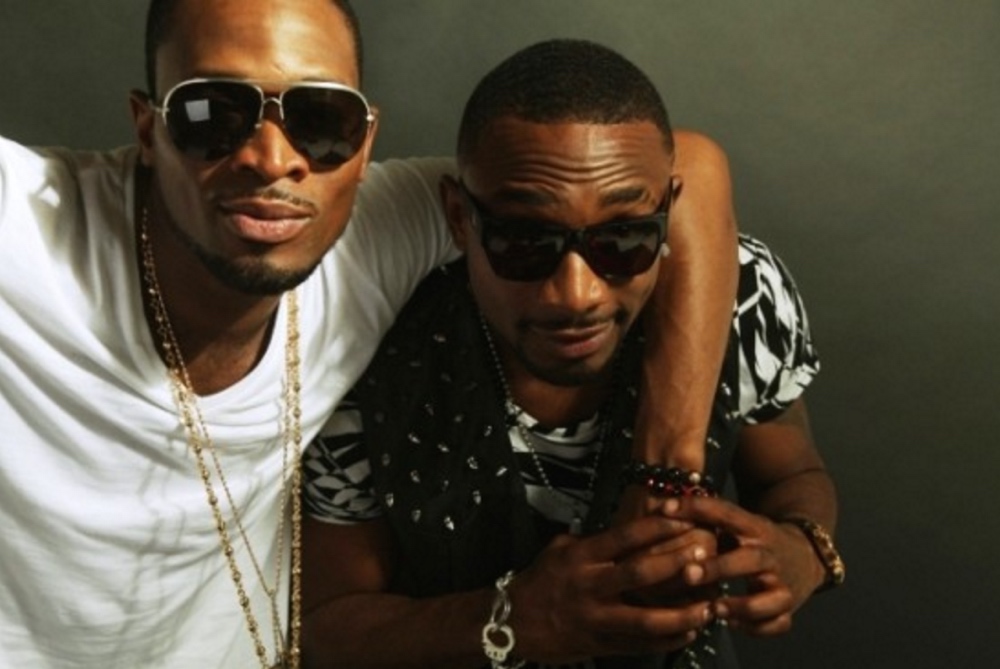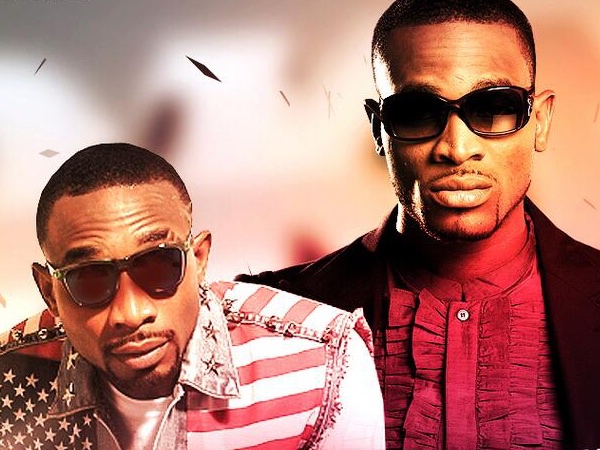 Dapo 'D'banj' Oyebanjo is another one of Nigeria's most popular entertainers and the CEO of DB Records, a record label his younger brother Kehinde 'K-switch' Oyebanjo is a part of.
KCee and E-Money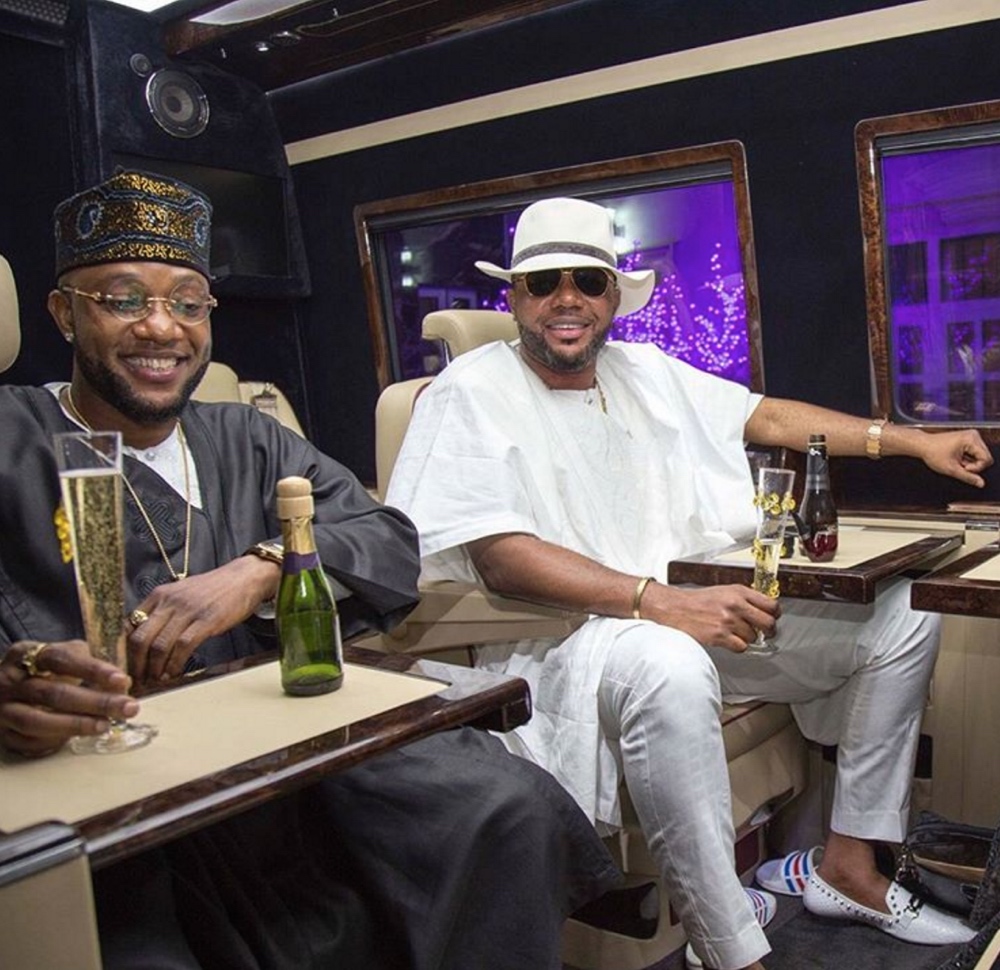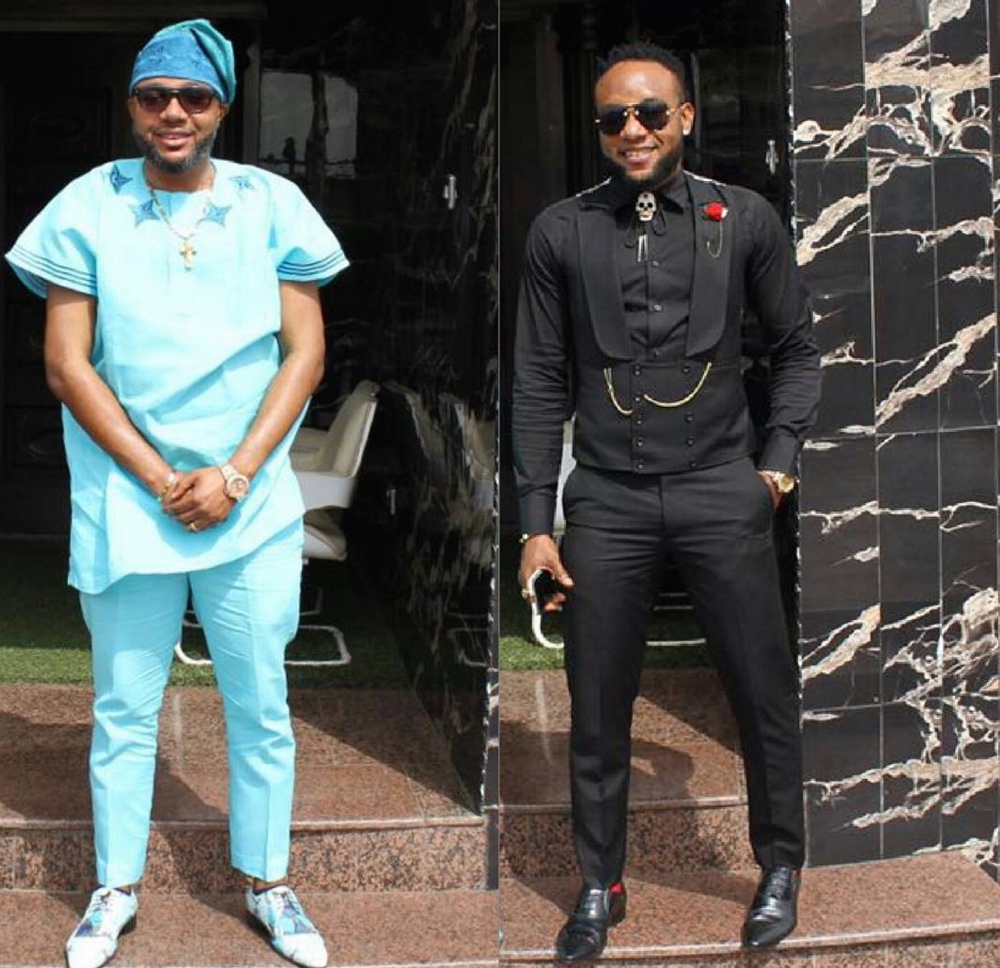 Kingsley 'KCee' Okonkwo is a talented musician who has given us hits like Limpopo and Pull Over. He belongs to the the Five Star Music Group record label where his older brother, Emeka 'E-Money' Okonkwo is the CEO. This record label also boasts of other artists like Harrysong and Skibii.
M.I and Jesse Jagz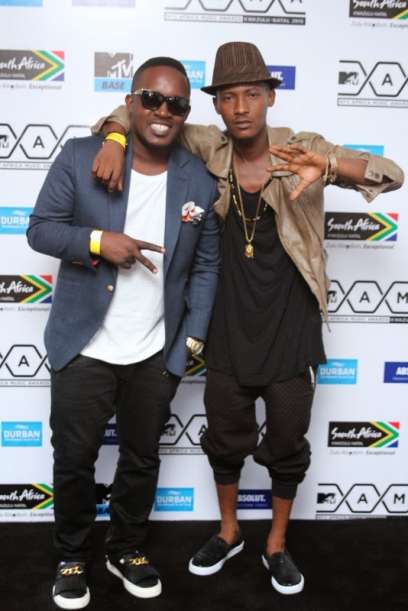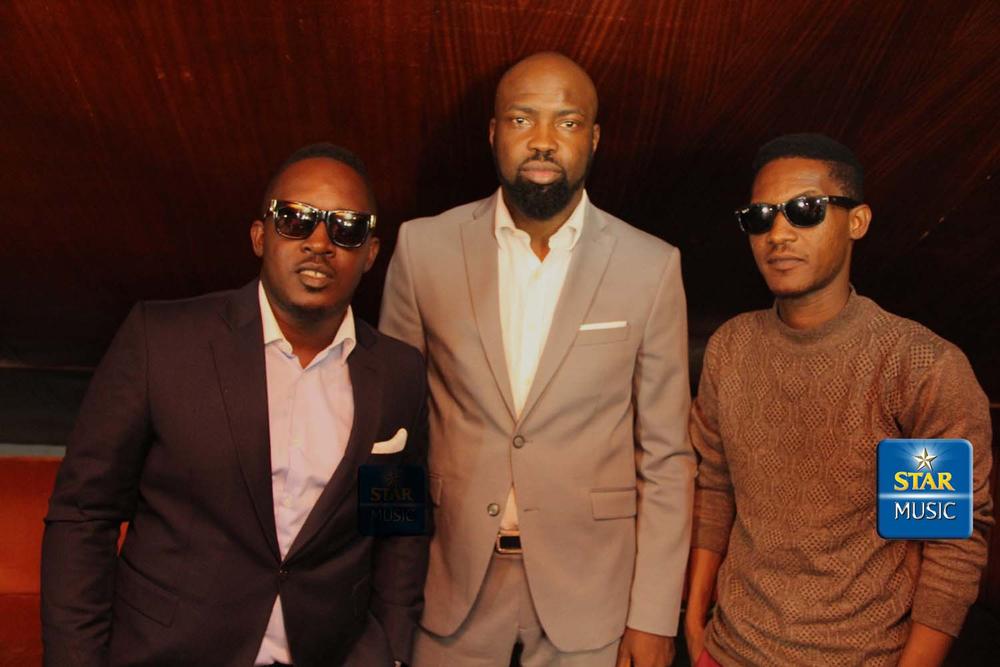 Jude 'M.I' Abaga is one talented rapper and the Chairman on Chocolate City, a record label that houses various artists including his brother 'Jesse Jagz' Abaga who is also a talented producer and rapper. With both brothers possessing amazing rap skills, its obvious the talent runs in the blood. We can't wait to hear more hits from this sibling duo of Chocolate City.
Two Heads are Better than One
These siblings find common ground in sharing similar talents and are 'power player pairs' in their respective industries.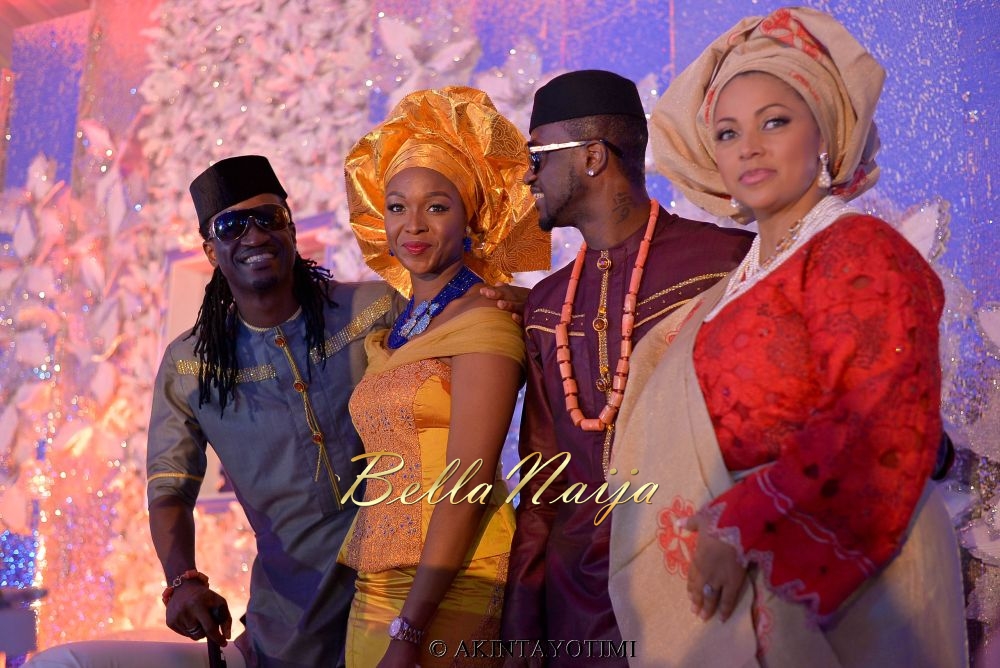 This dynamic duo of dynamite talent are one of Africa's greatest exports in form of talent. Both popularly known by their stage name P-square, Peter and Paul have been through thick and thin and still always come out strong, giving us global mega hits like Do Me, Alingo, Chop My Money featuring superstar singer Akon, Beautiful Onyinye which featured popular America rapper Rick Ross, Ejeajo with American rapper T.I. These twin brothers have so many successful collaborations and chart topping songs that prove the alliance between both of them will go down in Nigerian entertainment history.
Dakore Egbuson-Akande and Timini Egbuson
These siblings can definitely testify to good looks and talent that run in the family. Dakore Akande and her younger brother Timini are both actors and even played siblings for the most part of the movie Fifty until a little twist at the end (we don't want to spoil it for you). He also plays the popular role of Tobi on MTV's Shuga while she's starred in other movies like Journey to Self and Games Men Play. She's also the ambassador for Amnesty International and Oxfam of America.
Fade Ogunro and Sesan Ogunro
Throwback!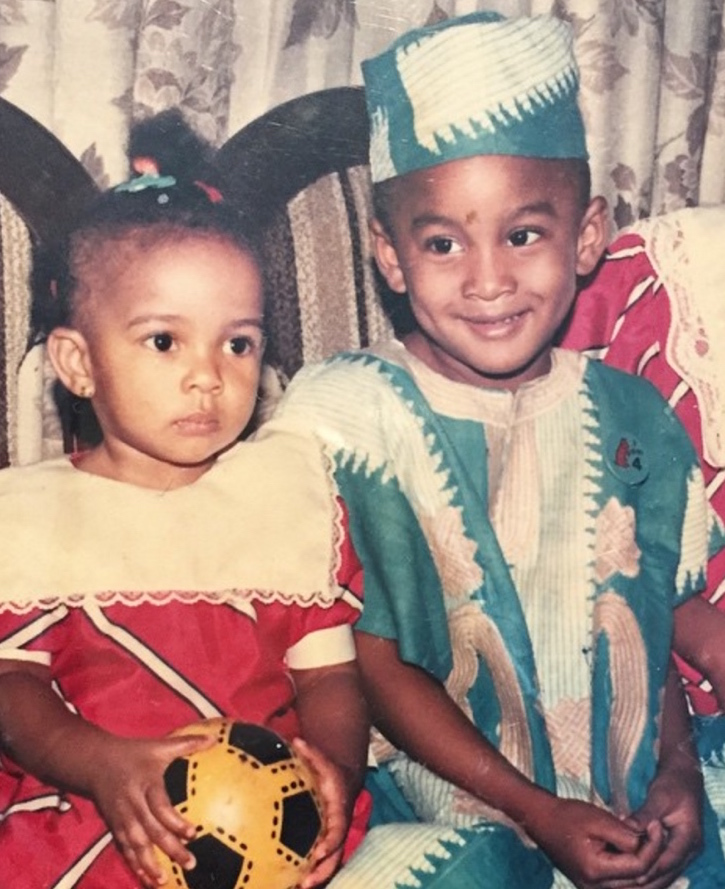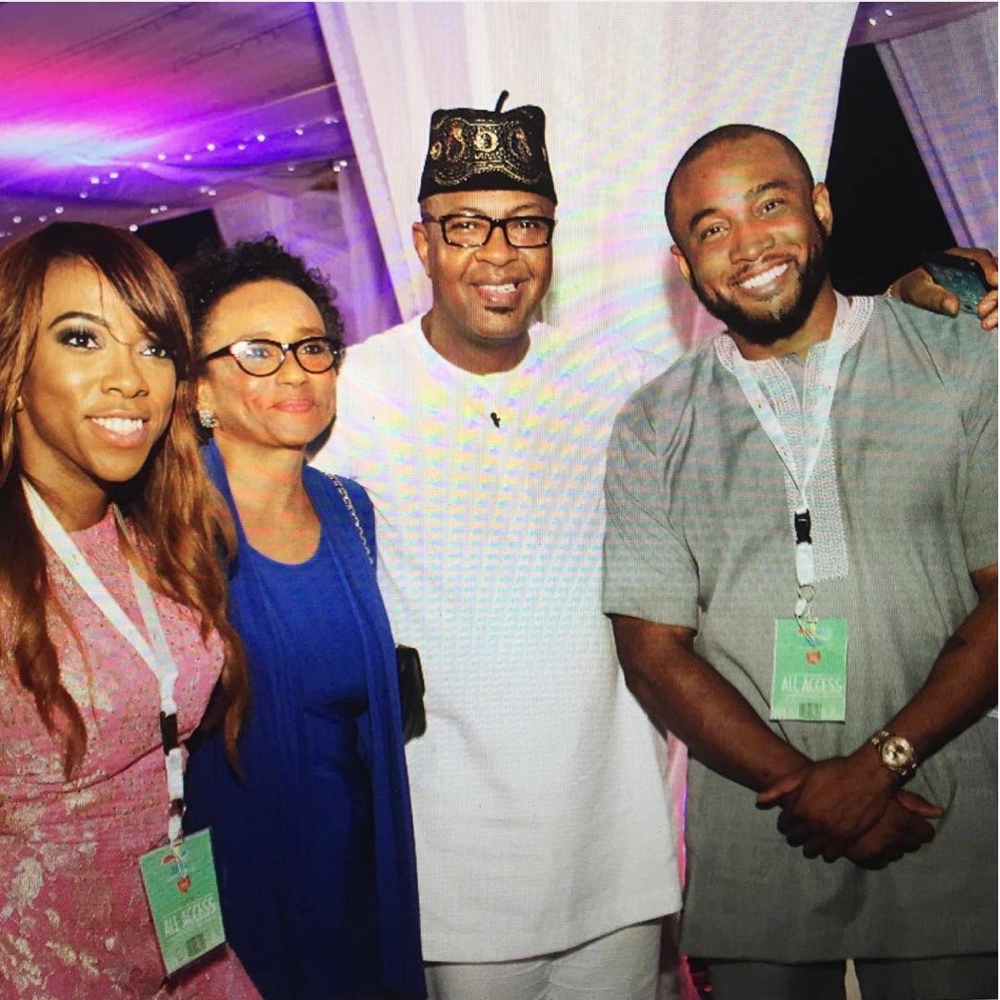 This duo of video making masterminds are together, a force to be reckoned with. Fade Ogunro the producer and Sesan Ogunro the award winning director and CEO of their company Film Factory, have given us music videos like Wizkid's Baba Nla, D'banj's Oliver Twist, Fans Mi with Davido ft Meek Mill and given us TV commercials like 5Alive Pulpy Orange 'Where's The Pulp?' and 'Wings of Africa' for Arik Air.
Ikechukwu and Uzikwendu
Throwback!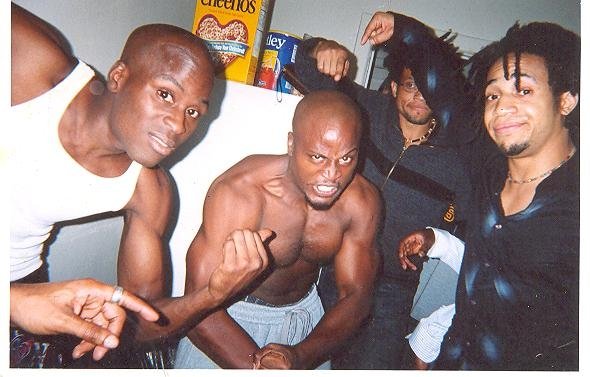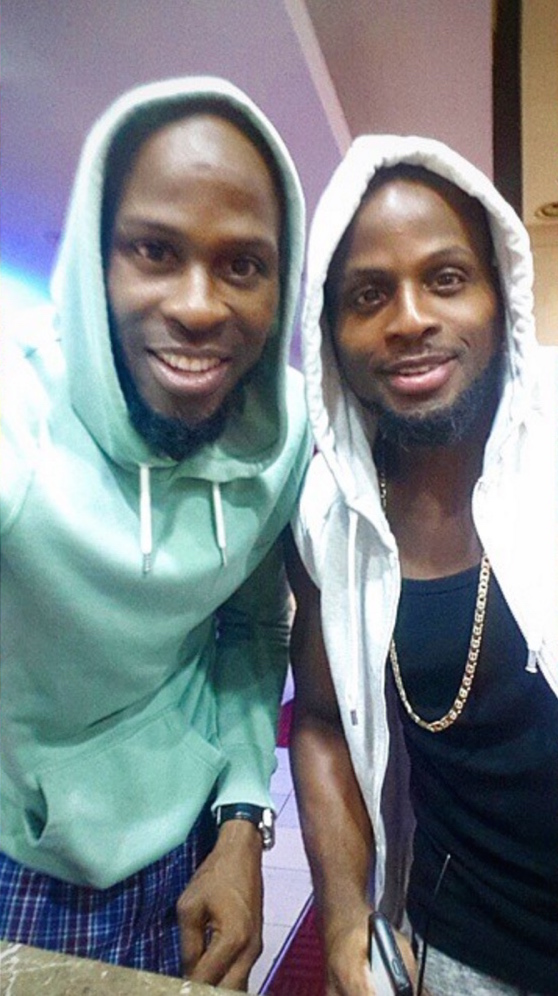 These handsome brothers have a lot in common. Aside from the fact that their both fitness lovers, they're also rappers as well. Ikechukwu is a martial artist and popular rapper who has given us hits like Critical ft D'banj and Wind Am Well. Uzikwendu who we featured last week as Spider-Man, is a rapper, personal trainer and all round fitness inspiration.
Lola Rae and Rebecca Garton
Throwback!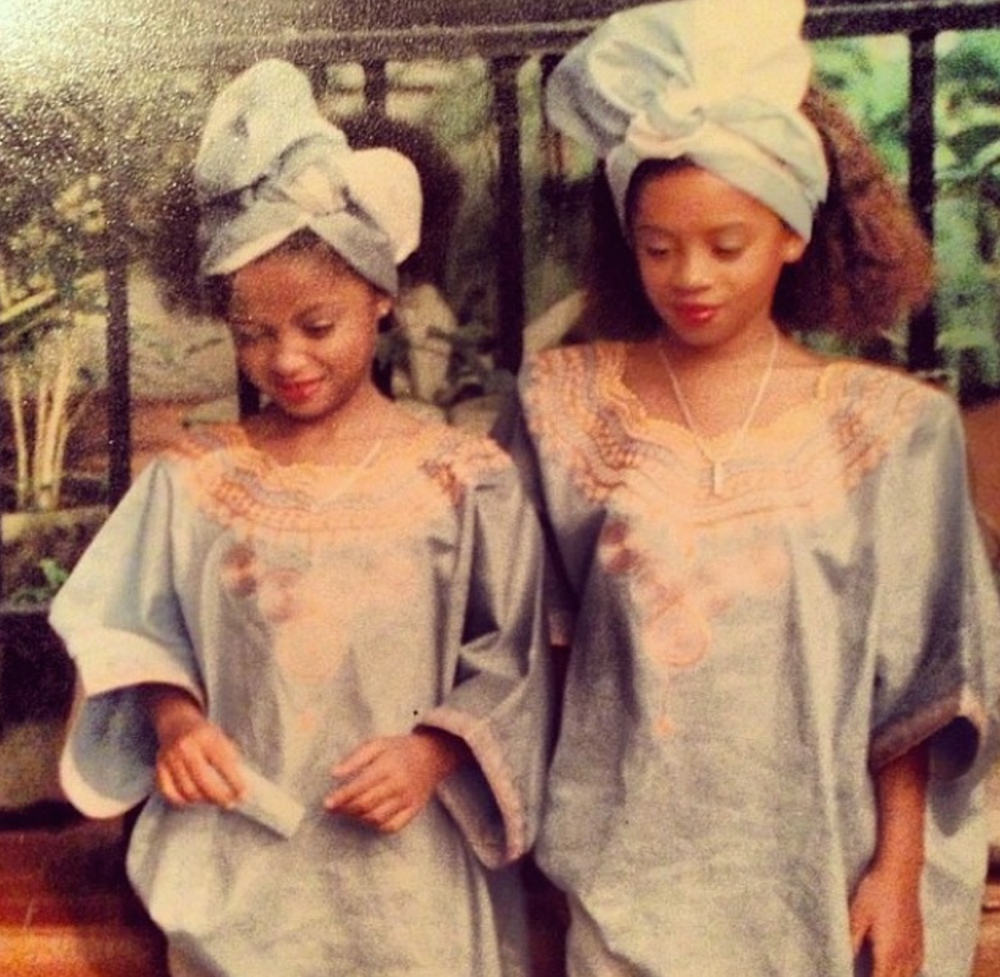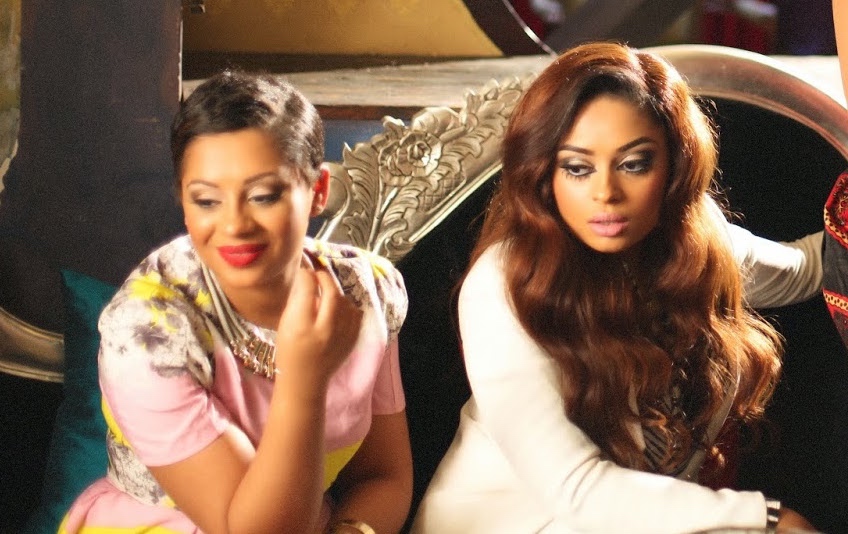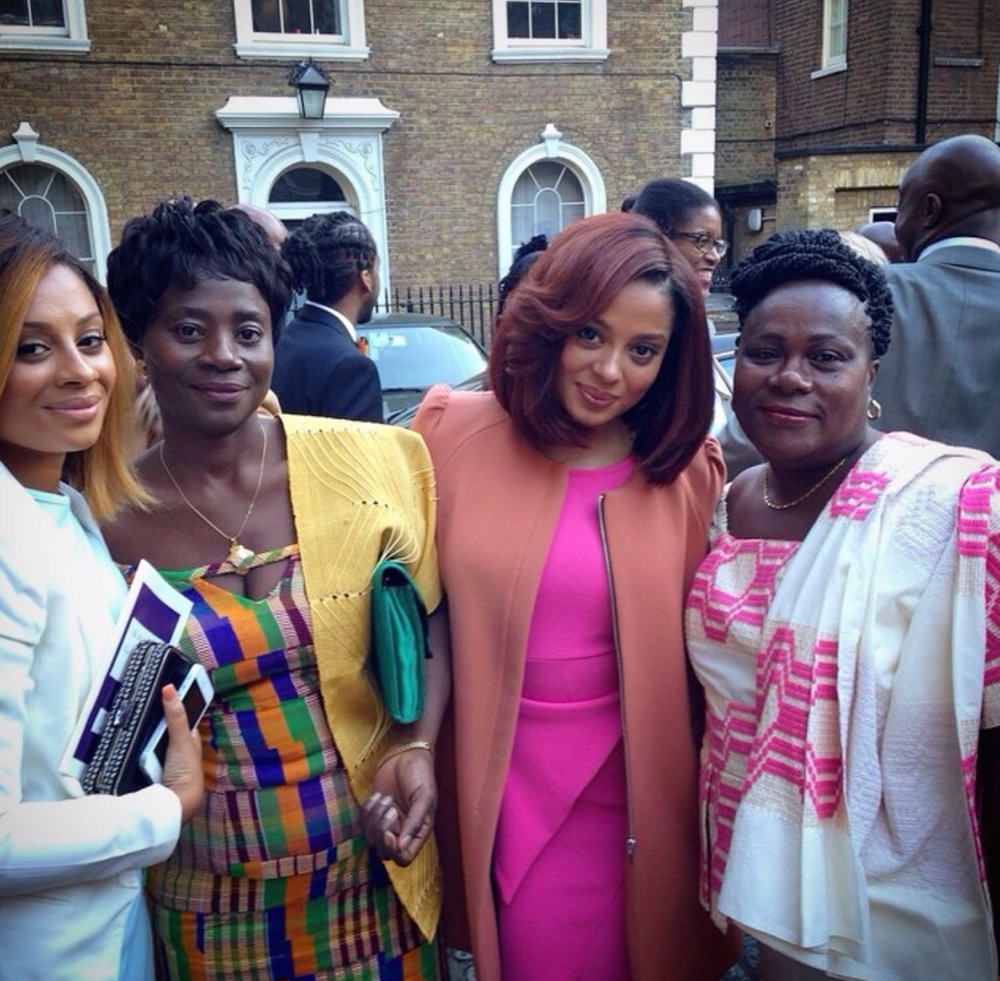 These songstress sisters were born with amazing voices that definitely run in the family. Lola Rae has given us hits like Watch My Ting Go and her sister Rebecca came out with her debut single in 2015 called Voices. Not only do they have amazing voices but their beauty is out of this world! We'd definitely love to see them in more photoshoots together.
Kunle Afolayan and Gabriel Afolayan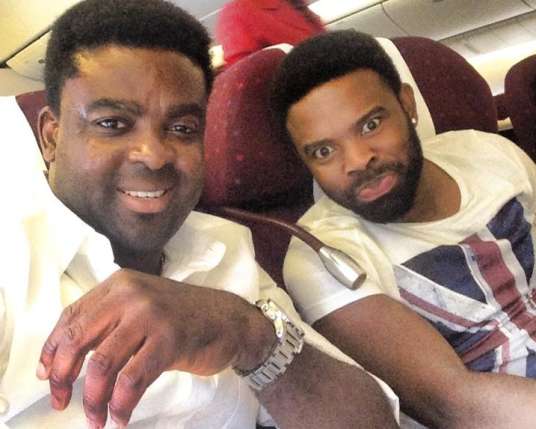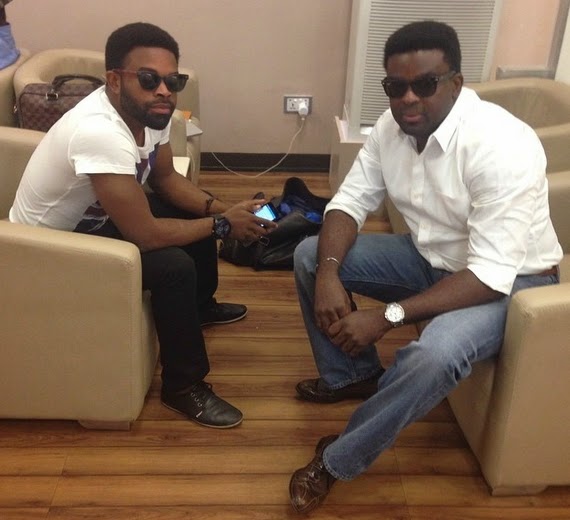 Kunle Afolayan is definitely one of Nigeria's most celebrated talents in the movie industry. He's an actor and an amazing producer who has given us great movies like October 1, Phone Swap and The Figurine. His brother Gabriel Afolayan is also another great talent, he's an actor and a singer with songs like Kokoro Ife and Awalewa to boast of.
Tunde Demuren & Segun Demuren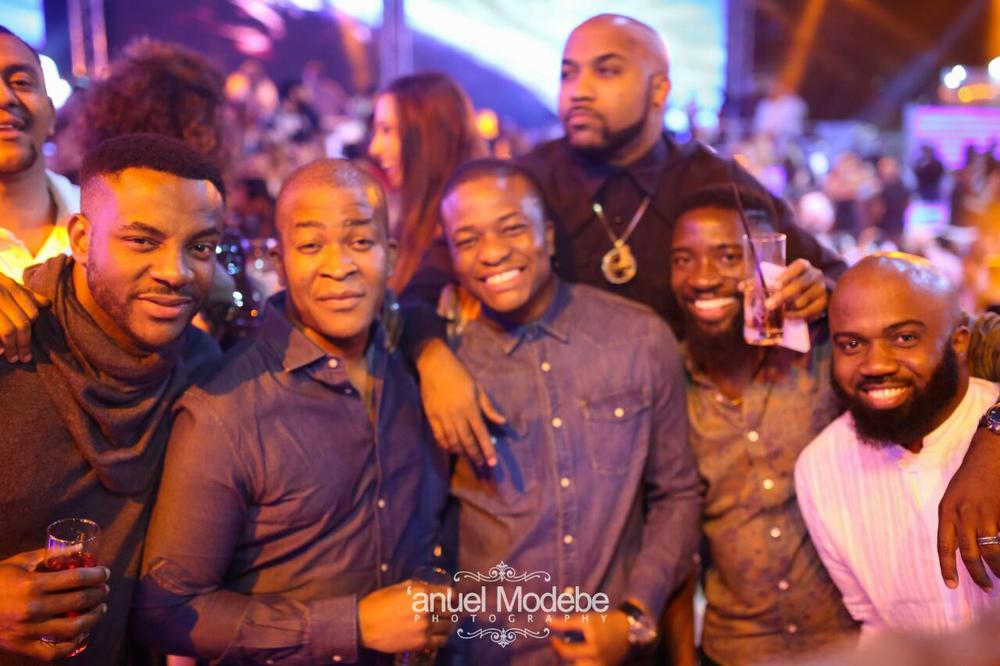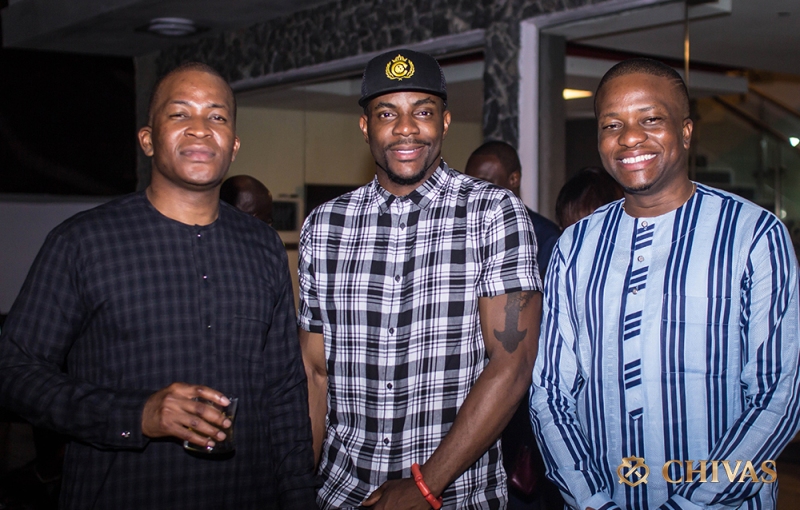 Our pilot pair! Segun and Tunde Demuren are both pilots. The brothers and their close friend Banky W established a production and publishing company known as Muzik Men Publishing. The Demuren brothers are both doing exceptionally well in their field but they make this entertainment list for their affiliation with Empire Mate Entertainment, being part of Banky W's success story and Tunde's media personality wife Toolz.
Strength in Diversity
The next category of siblings are creatives who aren't afraid to find their own different paths in life. However, some of them come together every now and then just to make magic happen.
Eku Edewor & Kessiana Edewor-Thorley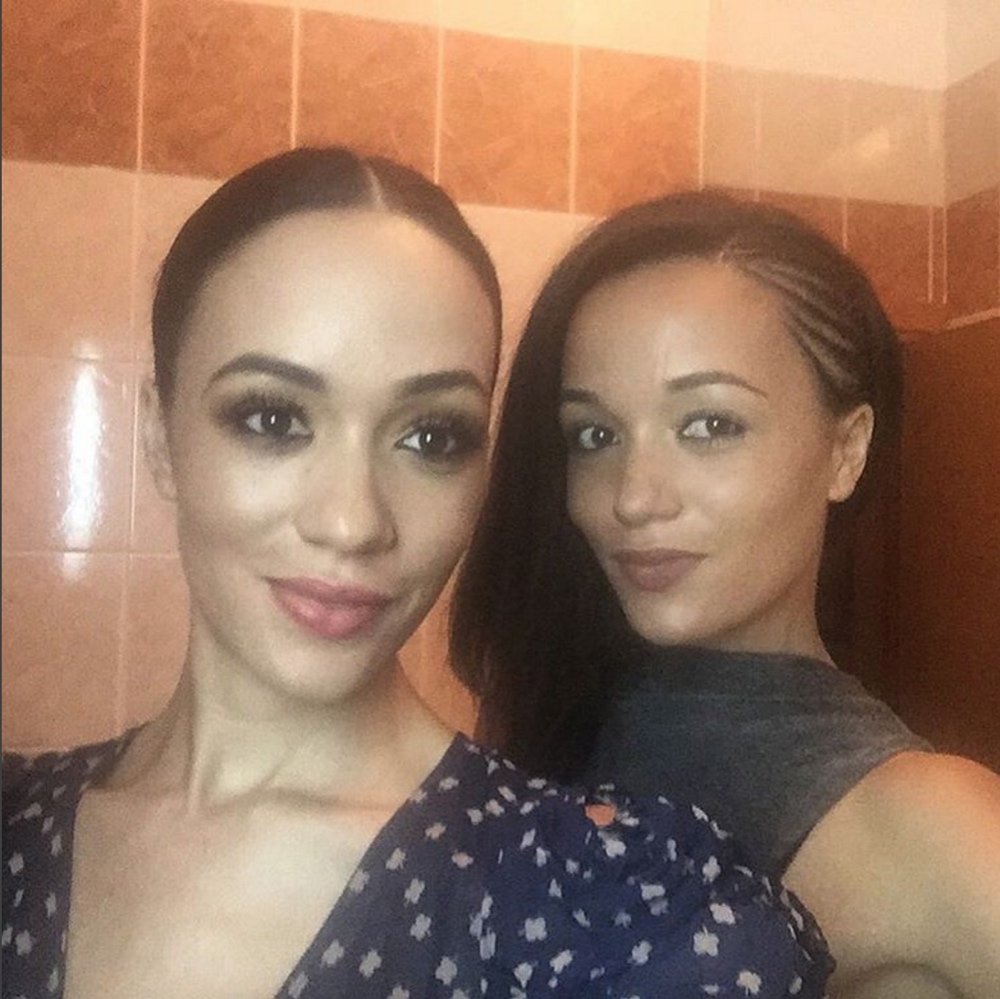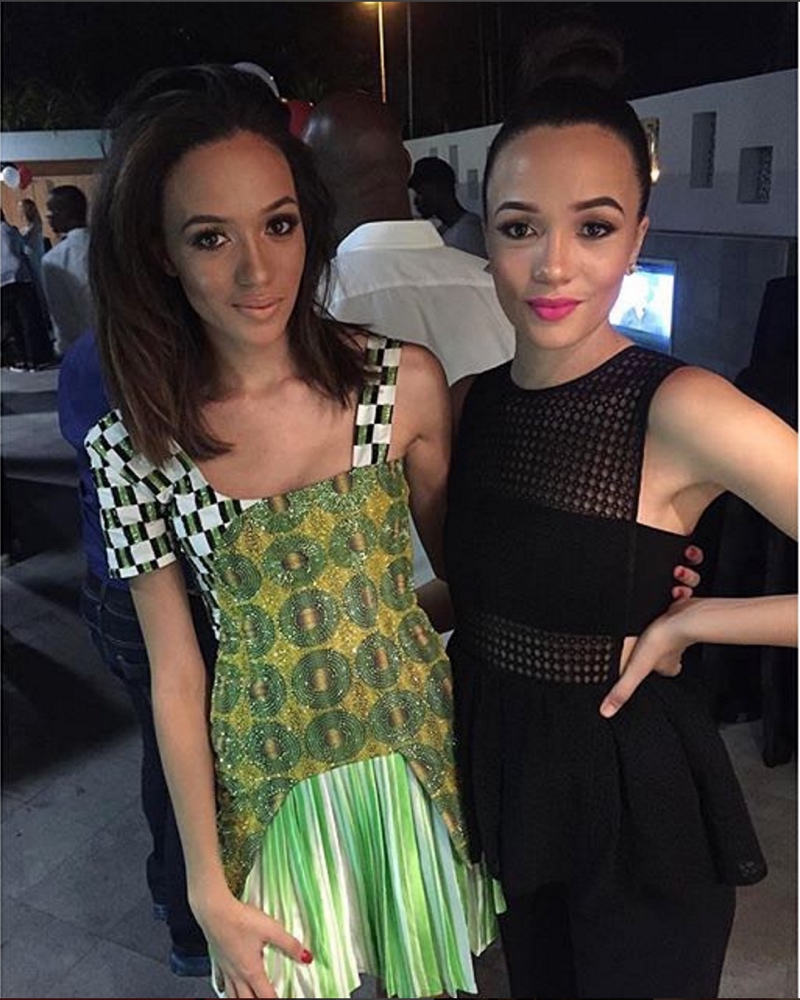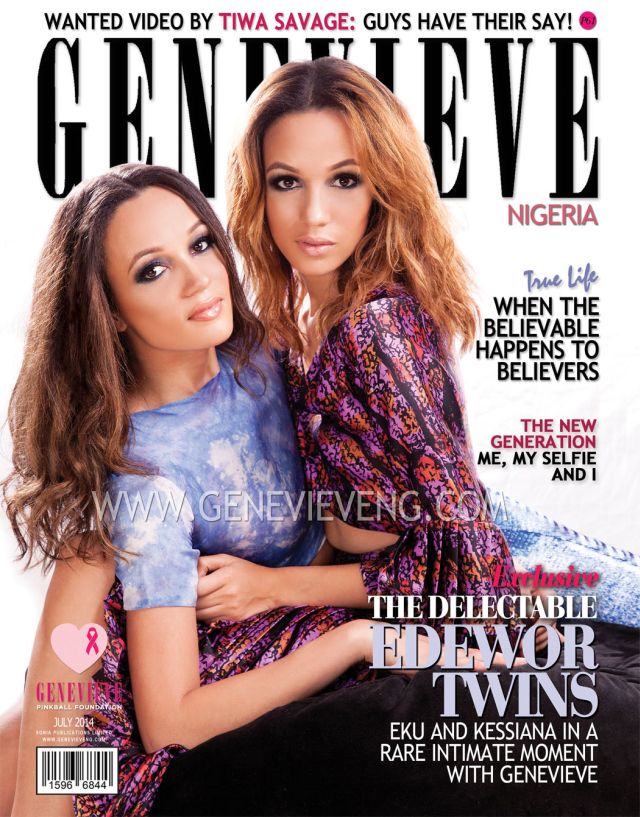 These chic twin sisters are on everyone's style crush list. Eku Edewor is popularly known for her work as a presenter on the TV show 53 Extra. She's also an actress who has starred in movies like Flower Girl and When Love Comes Around. While her sister Kessiana Edewor-Thorley is the public relations officer for popular luxury lifestyle store in Lagos, Temple Muse. They're also amazing models and we love their magazine covers and editorial spreads here at BN.
Ayo Makun and Omoniyi Makun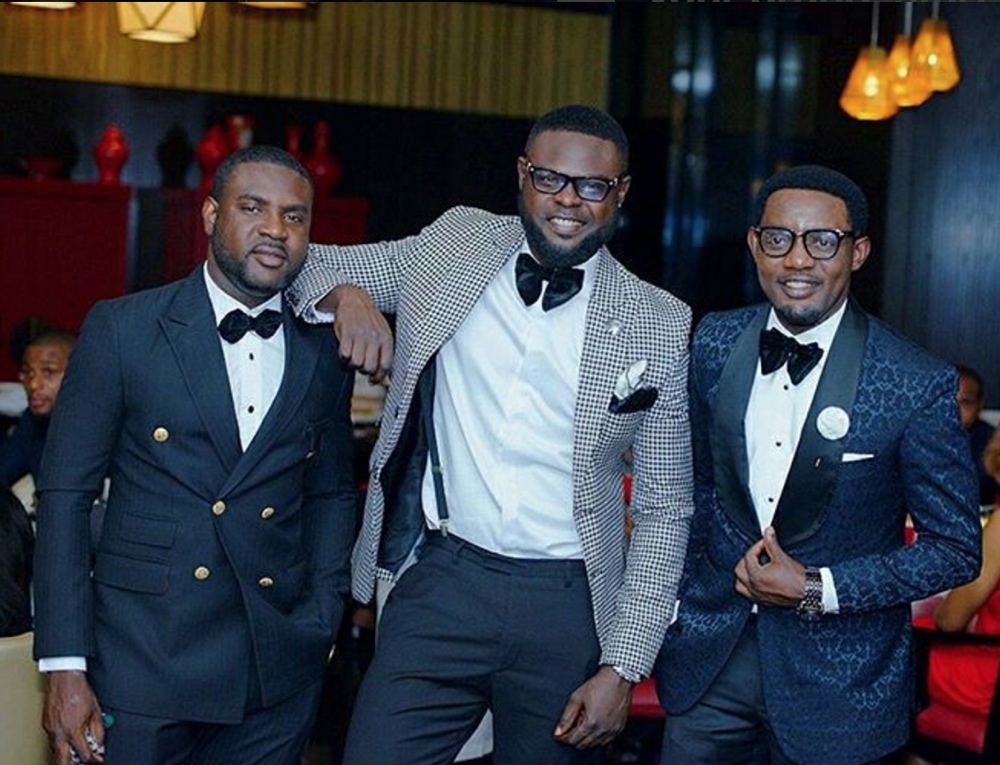 Superstar comedian Ayo 'AY' Makun is one of Nigeria's most popular talents, he's not just a comedian but also an actor starring in an award-winning movie he also produced, 30 Days in Atlanta with Ramsey Nouah. His younger brother Omoniyi Makun is a menswear designer and brains behind Yomi Casual. He also designs for his brother AY who does lots of events and has to always look dapper, it's the perfect match!
Temi Otedola and DJ Cuppy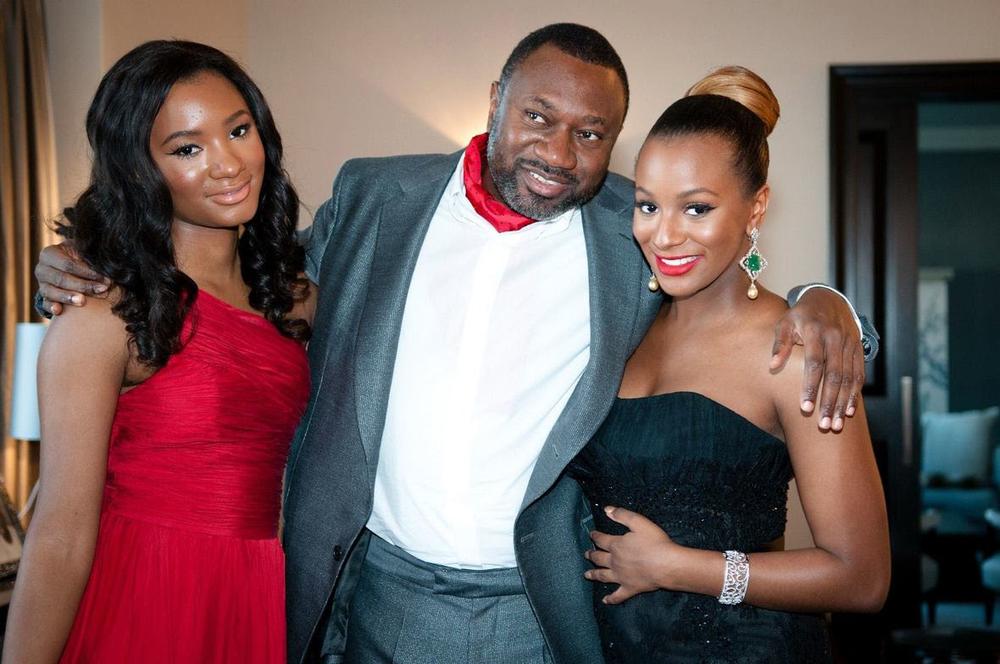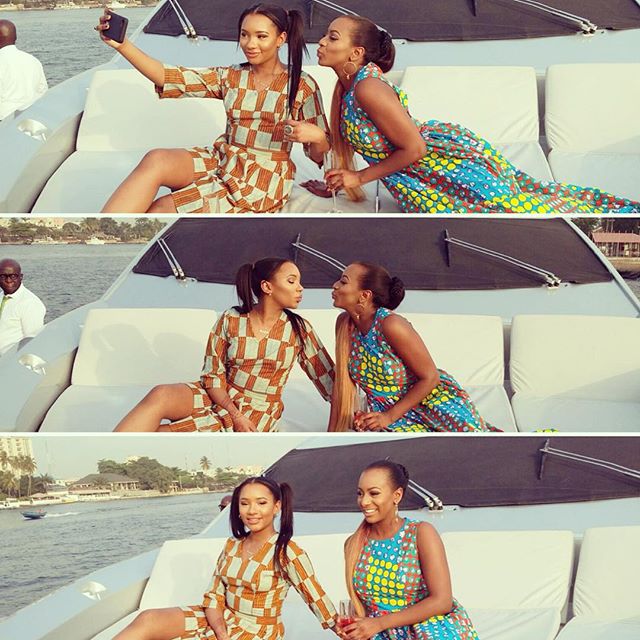 These pretty sisters are daughters of business mogul Femi Otedola. Ifeoluwa 'DJ Cuppy' Otedola is a   popular DJ here in Nigeria and beyond who is soon to graduate from NYU. Her sister Temi Otedola is the fashion blogger behind www.jtofashion.com. They're not only blessed with good looks but they've got great personal style.
These creative siblings could possibly pass as twins, they look so much alike! As a director, Kemi Adetiba has so many creative music videos to boast of, like Banky W's Lagos Party. She also has a new series called King Women. Her brother Remi Adetiba is an amazing fashion photographer and director who has had his work featured on many magazines in Nigeria and internationally. He recently did Dorcas Shola Fapson's photo shoot unveilling her as new host of 'The Juice'. He has also been a judge on Africa's Next Top Model with Oluchi Orlandi.
Femi Kuti and Yeni Kuti
Throwback!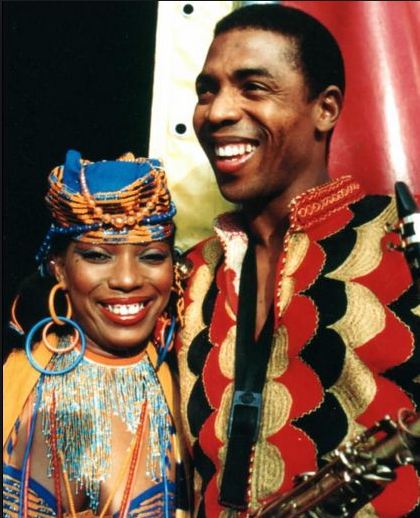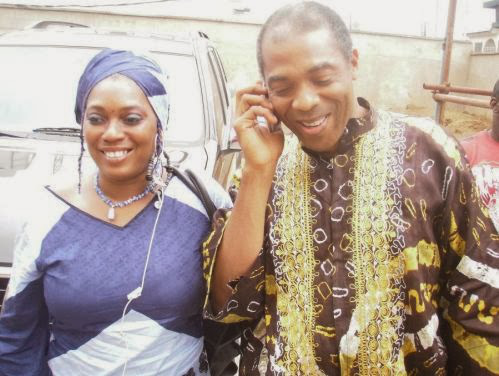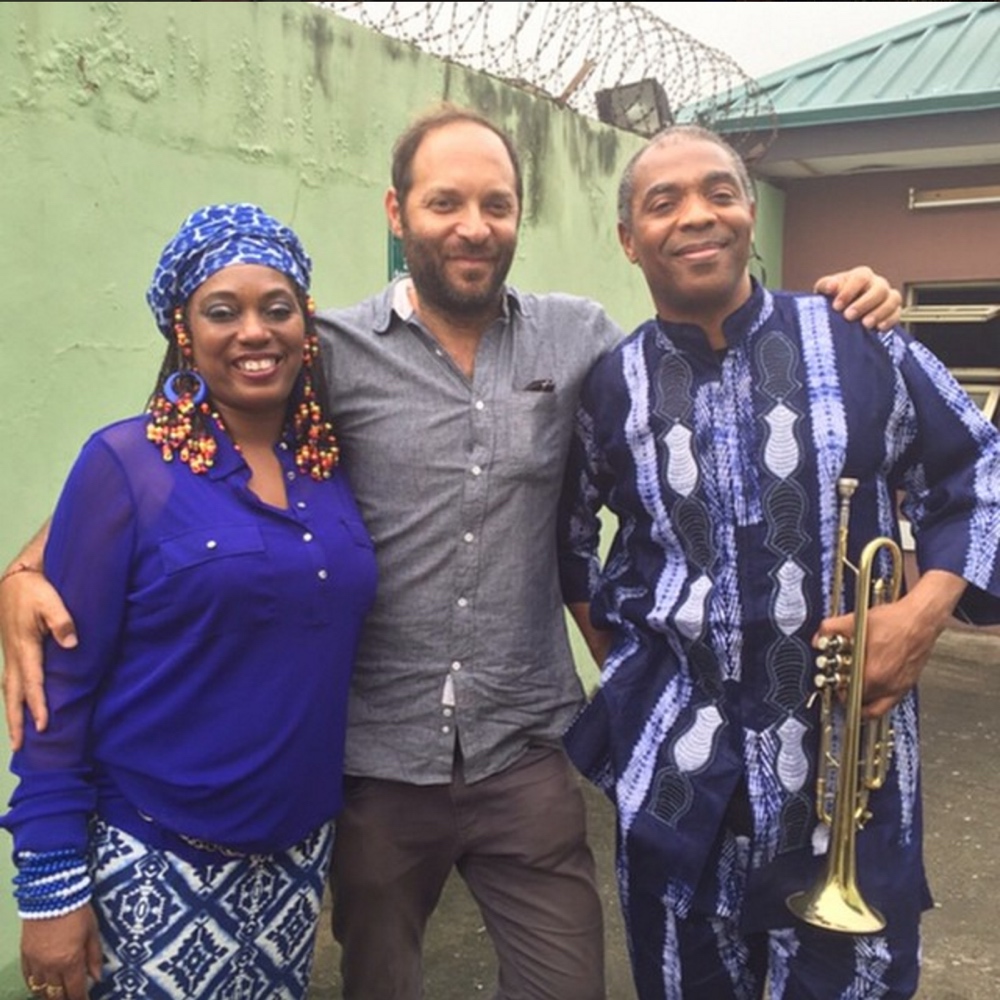 Seeds of Fela Kuti, Femi and Yeni Kuti are the elders in the Nigerian entertainment industry that continue to do the Kuti name proud. Keeping their father's legacy alive, Femi is a talented musician, songwriter and saxophonist. His younger sister, Yeni is also a dancer and a singer. She is also the pioneer of the initiative that is Felabration, an annual event that celebrates the life of their father at the New Afrika Shrine. She also manages the restaurant at the shrine, where her brother Femi performs periodically.
DJ Xclusive and Jide Alakija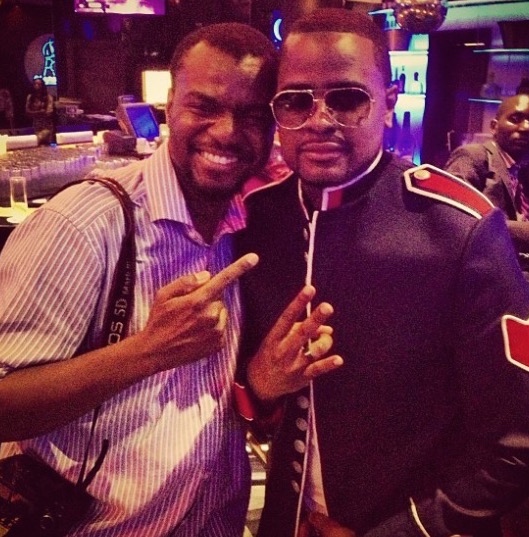 Superstar DJ, Rotimi Alakija also known as DJ Xclusive and his out-of-this-world talented photographer brother Jide Alakija are two creatives that also make our list of handsome brothers. Jide Alakija has taken so many fantastic photos featured on BellaNaija Weddings countless times and we'll never ever EVER get tired of his amazing work. DJ Xclusive, Mr It is I, 'this is football anything can happen' – is one talented DJ who is signed to the EME record label and has given us multiple hits and club bangers like Jeje with Wizkid, Jam It with 2Baba and Timaya and so many others.
Jumai Shaba and Aisha Shaba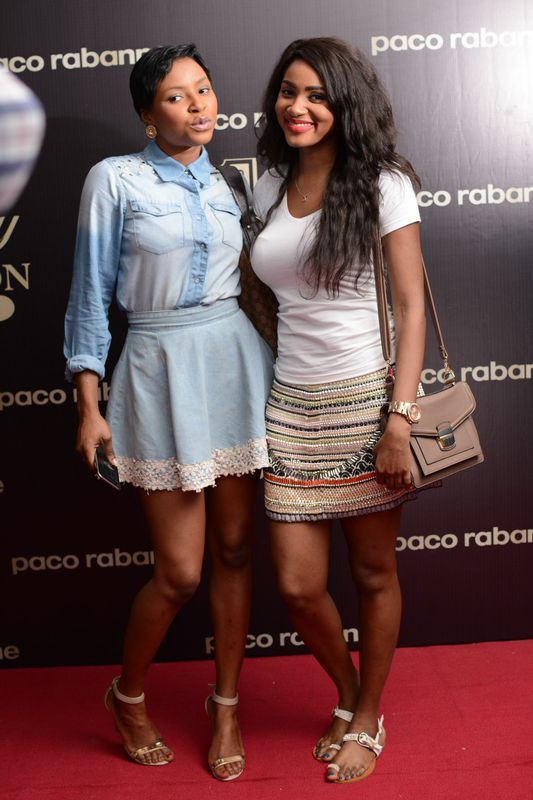 Jumai Shaba is a TV presenter and Christian vlogger while Aisha Shaba is an actress who once featured on hit TV show, Tinsel. She's also a writer and a model. These pretty sisters are also quite stylish and strive to make a statement whenever they walk the red carpet.
Chuckie 'Lynxxx' Edozien and Elaine 'ShoMya' Shobanjo are a part of two different industries but they're definitely leaving their mark. Lynxxx is a rapper, web & graphic designer and a part of Syndik8 Records while Elaine is a talented makeup artist owner of ShoMya salon and makeup studio.
Michelle and Najite Dede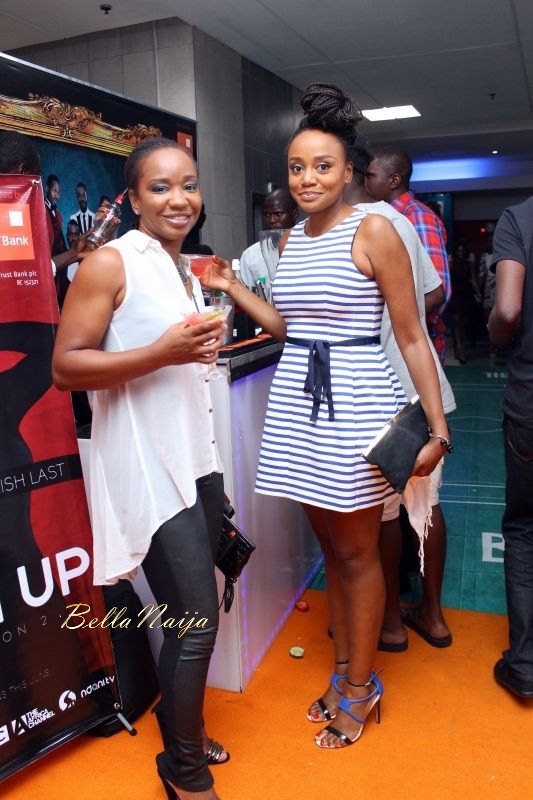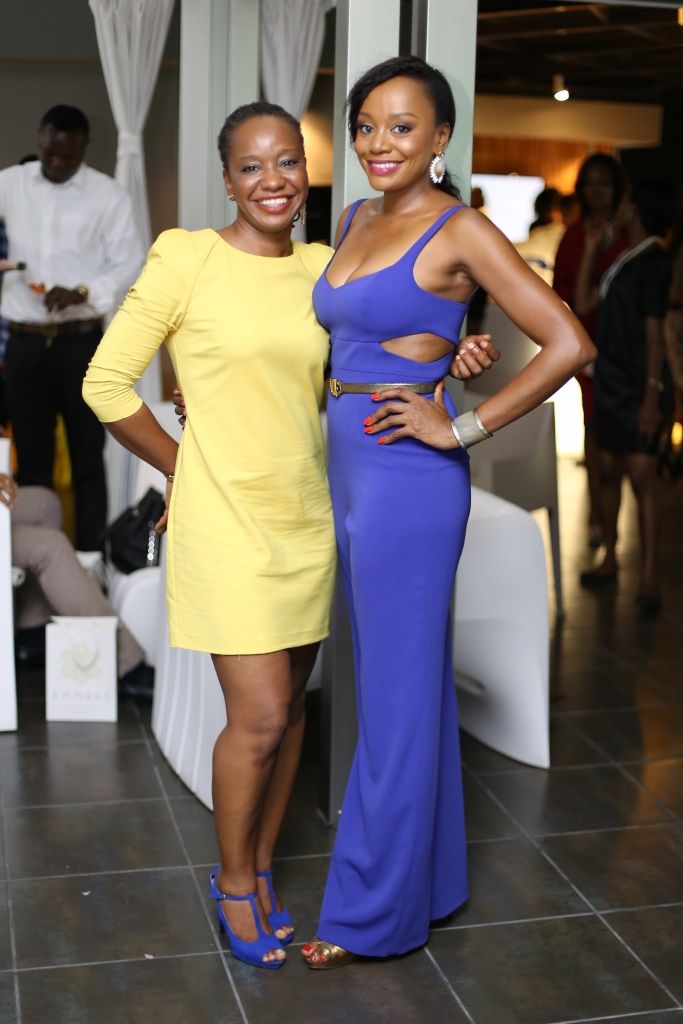 Daughters of diplomat and former Nigerian envoy to Ethiopia, Brownson Dede, these sisters are a duo of creative talent. Michelle Dede is an actress who plays Tari Gambadia on Desperate Housewives Africa. She is also co-host on the popular TV show Moments on EbonyLife TV while her older sister Najite Dede is an actress and comedian who plays Mrs Ojo in a comedy TV show called Ojos in The House, also on EbonyLife TV.
Onah Nwachukwu and Uti Nwachukwu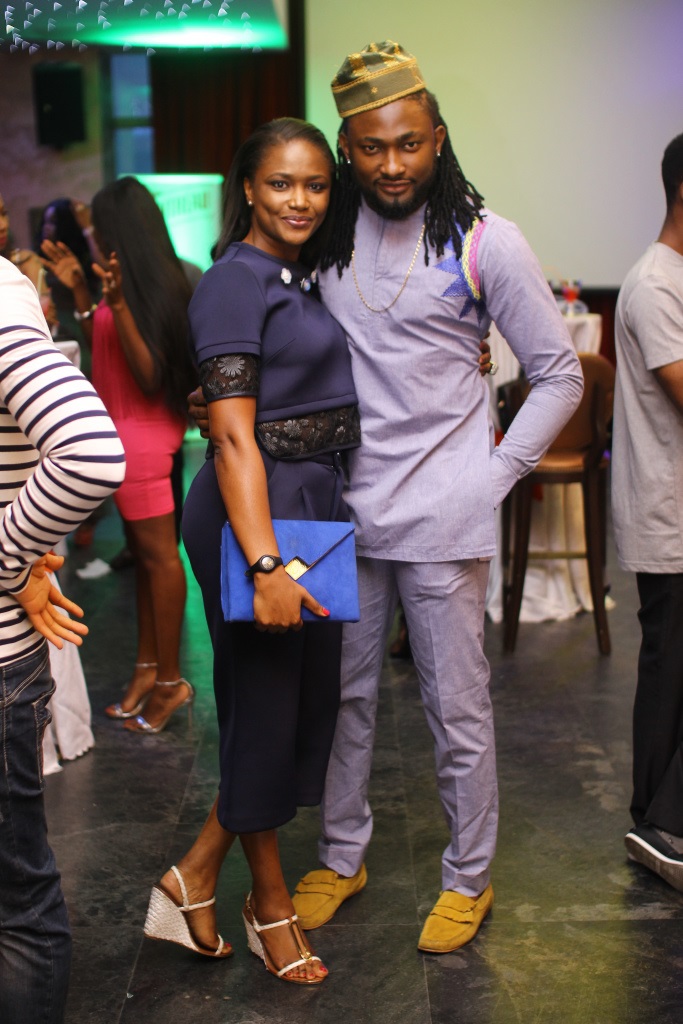 Onah is the editor of Hello! Nigeria magazine while her brother Uti is a presenter on TV show, Jara. He's also a model, actor and even a musician.
***
Hope you enjoyed this feature!
Let this be encouragement for you and your siblings, the sky is the limit when it comes to exploring your talent. Gone are the days when creative industries were 'not ideal careers', now you can be anything you want to be if you're willing to work hard enough to be one of the best at what you do.
Having a sibling who is also creative, is someone you can confide in and you can even brainstorm with… That's just icing on the cake!
Photo Credits: Instagram.com | Insignia Media | Remi Adetiba | Anuel Modebe via StyleVitae.com | Genevieveng.com