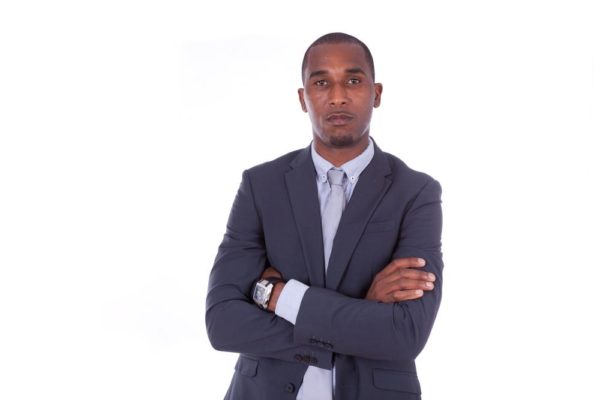 Wait…Please don't shoot me yet. I'll explain.
Not too long ago I attended a seminar presentation organised for final year students in one of Nigeria's premier universities. I was invited by an old classmate who works there as a lecturer. The venue was packed full with academicians, friends and supporters of the final year students. The students were literally going to 'teach' their lecturers. It was one of the final hurdle the students had to cross before graduating. They were all looking to score additional grade points that would be crucial in deciding their honours.
For me, it felt good to be there only as a guest and not a student. Don't ask me why.
Despite the crowd, it was quite easy to identify those who were billed to make presentations, as they were all sharply dressed. However, I noticed something odd about them. Their dressing didn't complement their facial expressions.
While their dressing was saying; 'bring it on' their faces seemed to be saying; 'who sent me to school sef?'
I also saw a student who kept fighting with his tie. At some point I thought he was going to strangle himself. It was probably his first time of wearing a tie! Oh well, things we do for degrees.
What's my point? Nigerians are too degree conscious. Notice I didn't use the word education (because it has various forms) but degree. Why do we always let society trick us into believing that formal education is the ultimate, and that without it we would hardly make anything out of life? Why have we let our parents convince us that without going through the walls of a university for example, we'll be nothing but second class citizens?
In my book, I don't see formal education as a yardstick for success, not least when I see many people who have spent more than half of their lives in classrooms only to end up being jobless.
Should we continue to support many Nigerians killing the other skills and talents they possess just because we want them to pass Maths and English? Skills and talents that could have been used in other areas for national development.
Britain arguably has the best educational system in the world. As developed as they are you'll be surprised how many Britons can't even boast of a degree but that doesn't mean they are labelled nonentities. Unlike Nigeria, the British government doesn't stereotype them.
I'm in no way trying to knock formal education; of course we should have complete freedom to do whatever pleases us. I only wish the government can stop the bias for formal education over informal one. I'd like to see more Nigerians not having the fallacious idea that accumulating degrees is the pinnacle of life.
Sadly there are many Nigerians who don't like book studying, but lack the balls to tell their sponsors they want out. So, they remain in some kind of educational bondage.
If I had any shred of doubt whether this argument is valid, watching Nigerian ace musician 2Baba – a university drop out, being conferred with honorary Masters degree by Igbinedion University recently (with so much pomp), that would have been enough reason to validate my point.
Have you thought about this: How many taught Masters degrees do Nigerian moneybags Aliko Dangote, Folorunsho Alakija or Michael Ibra have?
I'm lucky to have parents and family members who are ever willing to sponsor my education at any level. I'm happy to give that kind of support to my kids too. However, I won't be unsupportive if they chose an unconventional career path. I won't threaten to disown them.
I've made a decision to compulsorily give them the basic primary and secondary school education. Whatever they want to do after that is completely up to them. There isn't going to be a 'you must be a doctor' syndrome in my home. Never!
The only exception to this would be if they're veering towards the path of illegality or are becoming too adventurous with their brains like trying to be degree collectors with no realistic plan; BSc in economics, MSc in architecture and PhD in agriculture.
Employers in public and private establishments should be more considerate with candidates who may not have attended a university but possess the skills and qualifications for a job. No tertiary qualification should be seen as inferior and parents should stop deciding careers for their children.
So what do you think?
Let's hear your thoughts.
Photo Credit: Dreamstime