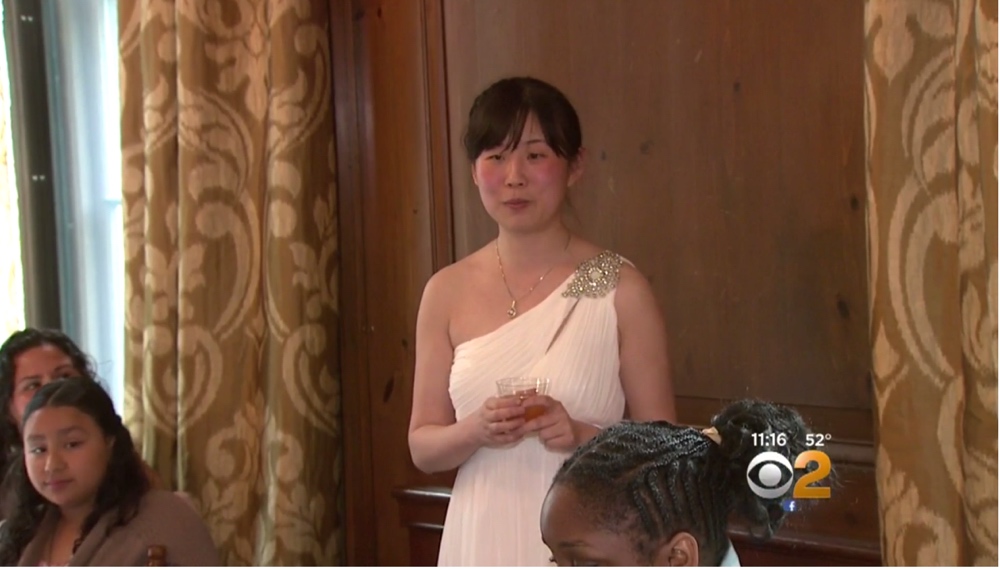 A New York woman Yuri Sun had to cancel her wedding plans two months prior because of a disagreement over a prenup.
The Princeton grad decided to make lemonade out of the situation, as all vendors and the venue was booked and paid for, and transformed what was meant to be her wedding reception into a luncheon for kids in need, rather than trying to get her money back.
She told CBS,
Although I cannot be the princess of my wedding day, all these kids they can have the princess or prince feeling today and I felt very happy about that.

My guests feel even more happier than wedding guests. They don't need to prepare wedding gifts.
So sweet – watch!

Source: CBS