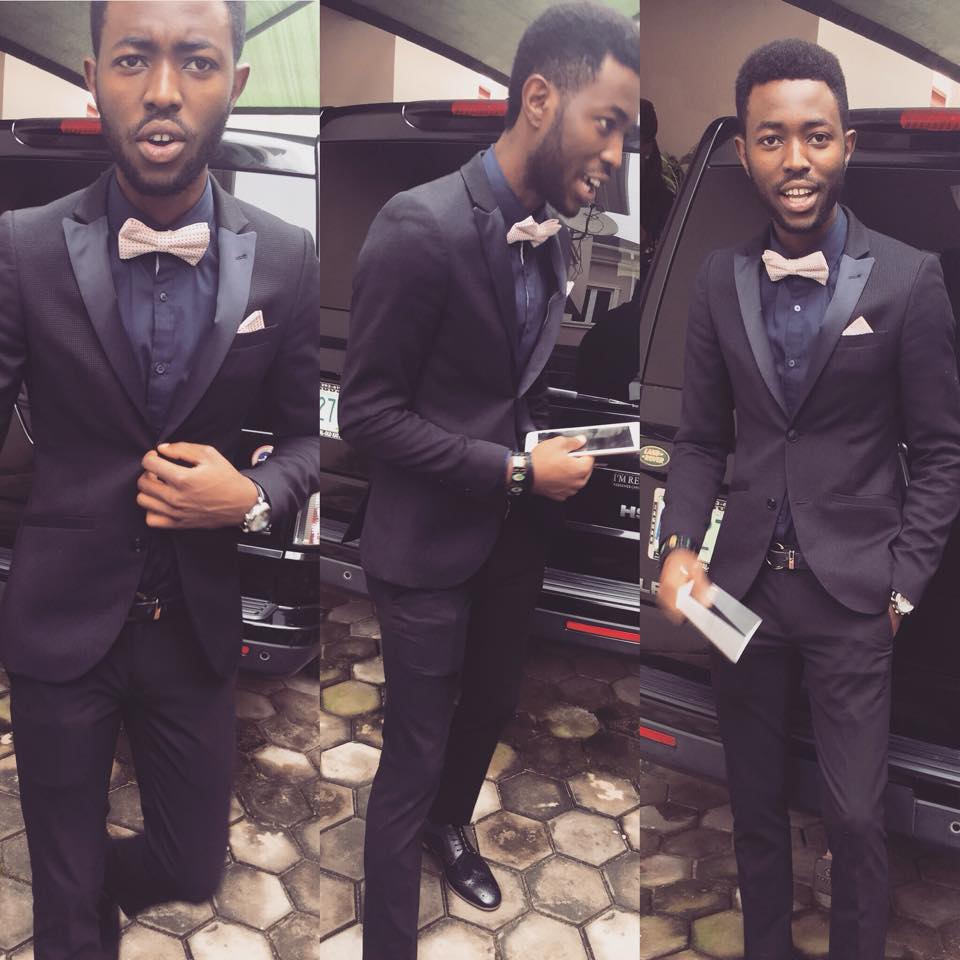 It has been a distressing 17 months for Sam Obeghe.
On the 17th of December 2014, he went on a night out with friends in Bolton. His friend Zack Garrigan was celebrating his birthday while out they met 2 girls including the accuser – Miss X.
Zack and the girls were drunk while Sam was sober. Around 5AM, someone suggested that they all head over to Sam's flat and the girls accepted so he drove all 4 of them including another friend to his flat.
What happened next is strange but true…
The UK Telegraph reports;
Once they got back Miss X and Mr Garrigan (who is Caucasian) began kissing headed into the accused man's bedroom for sex.

The woman said she and Mr Garrigan did not have intercourse and she fell asleep whilst he went into the lounge to try to find some Viagra.

But she told the court she was subsequently woken by a man she thought was Mr Garrigan in the bed and they began having sex.

She said: "I was saying Zack's name because I thought it was him I was having sex with. The person hugging and kissing me didn't feel any different.

"I thought this was Zack, I called his name four or five times. It went on for a couple of minutes until I put my hands through his hair and realised it was not Zack but was Sam. I was screaming 'what are you doing' he ran out of the room.

"I was embarrassed and ran out. Zack was asking what was wrong, I was just saying that I needed to get out."

The woman later told her mother who called police.
Sam's side of the story which he shared in court
"I could tell she was drunk – her and Zack were the same," he said. "Music was playing and they were kissing and then went into my bedroom.

"I sat there thinking 'what have I done' bringing them back here because I had work the next day. I saw Zack coming out, first naked and I was saying 'come on I need to go to bed.'

"I asked him 'are you guys leaving?' but he was not really paying attention to what I was saying and I said 'I'm going to go and get her out.'

"I walked into the bedroom sat on the bed and started nudging the woman saying 'go and meet Zack in the living room'. At first I lay there thinking 'finally I can go to bed' but she grabbed me.

"I was just thinking 'I didn't really want to have sex with her' but I'm a human being and if you get touched like that you have a motivation to move on. I figured she was probably very drunk but she grabbed me saying 'come on Zack' then I realised she's thinking I'm Zack so I jumped off the bed and jumped out of the room.

"I went into the living room and told Zack: 'Man you will not believe what she's just done'. Zack was sort of laughing and then I saw her storming out and she was screaming. I was in shock. I didn't climb on top of her and kiss her."
During the 17 months until the case went to trial, Sam had the label "rapist" attached to him and he describes the experience as traumatic.
On Wednesday this week, Sam who is now 26, fought back tears as the jury of five women and seven men at Bolton Crown Court unanimously acquitted him of rape after just 27 minutes deliberation.
A member of his defence legal team stated that the law should be revised to allow a level of anonymity for men/women accused of rape.
****
Very interesting case. Thanks to the BNer for the tip. What are your thoughts?