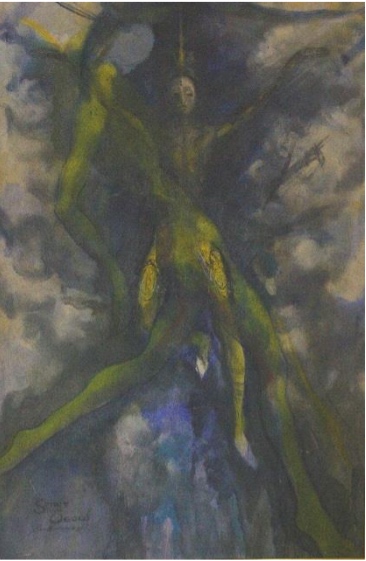 Ben Enwonwu's "Spirit of Ogolo" is estimated to fetch up to Naira 63 million and may even exceed this figure. This makes it the most expensively estimated Nigerian art work to be offered for auction.
This treasure trove of Nigerian master paintings and historical portraits are being shown in ALARA, a prestigious Victoria Island Gallery prior to their auction in London. A selection of paintings including "Spirit of Ogolo" will be available for photography and all images available on request.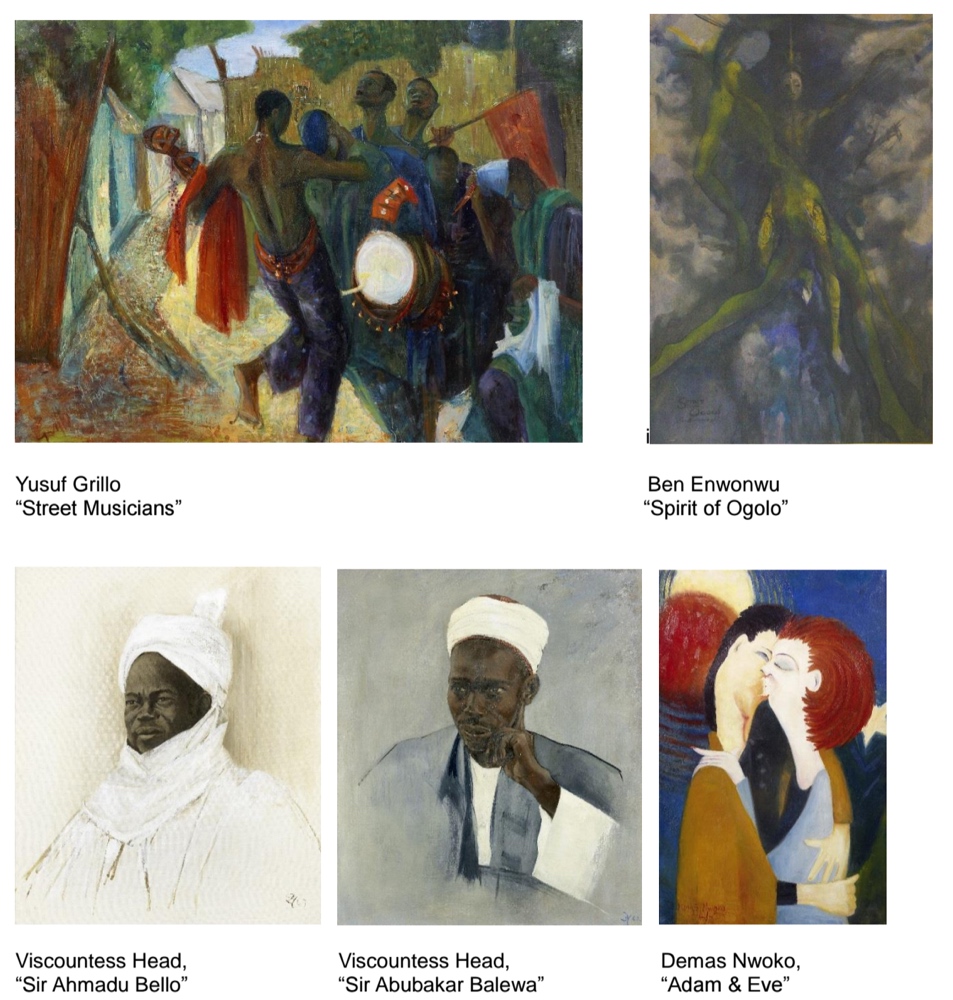 Other Highlights Include:
Demas Nwoko
Only four paintings by the Zaria master Demas Nwoko have ever appeared for sale on the open market. So, for Nigerian art collectors this is a once in a lifetime opportunity not to be missed. "Adam & Eve" is estimated to fetch up to 12.5 million Naira.
Yusuf Grillo
Prof. Grillo is recognised as one of Nigeria's most important living artists. "Street Musicians" is an evocative rendering of Nigerian culture.
Dorothea, Viscountess Head
Two exceptionally rare portraits by the wife of Britain's first High Commissioner to newly independent Nigeria are offered. They depict Sir Abubakar Balewa and Sir Ahmadu Bello. These legendary leaders who feature on the Nigerian bank notes were crucial to the founding of the Nigerian state.
Enquiries
For further information call Neil Coventry on 0706 588 8666, or email: [email protected]
ALARA | @alaralagos, 12A Akin Olugbade Street. Victoria Island, Lagos.