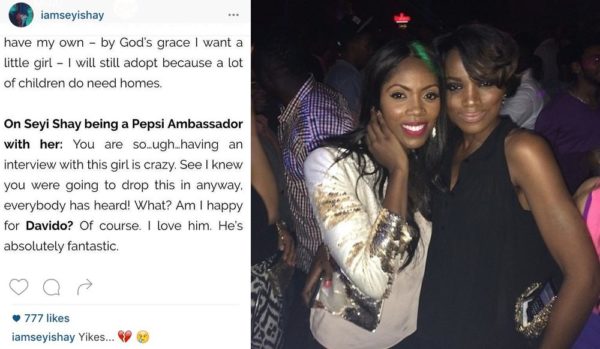 In an interview we featured yesterday where music star Tiwa Savage was on Urban96FM to talk about her top 10 favourite songs and answer sundry questions, the Mavin singer was asked how she felt about Seyi Shay joining her as a brand ambassador for Pepsi and Tiwa Savage coyly sidestepped the question.
She did however mention her love for Davido, who is also a newly signed Pepsi ambassador.
Seyi Shay took to Instagram to react to the interview and according to her several emojis, she is heartbroken.
The singer posted this photo and a number of comments in the comment section: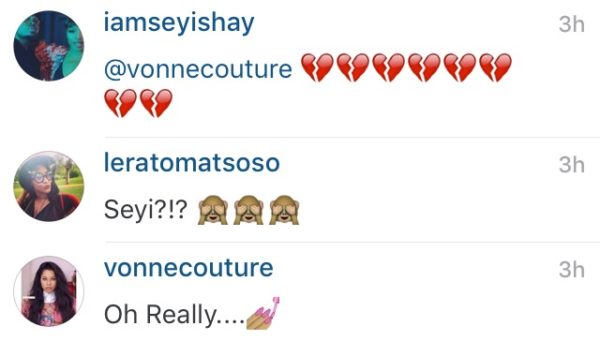 A lot of Seyi Shay's fans however pointed out that Tiwa Savage's coyness might have been a result of Seyi Shay's earlier interview with Ebuka Obi-Uchendu on "Rubbin Minds" where she claimed not to know Tiwa Savage personally.
A number of people saw this as a slight dig at Tiwa especially since they have been spotted together, looking quite chummy, a number of times.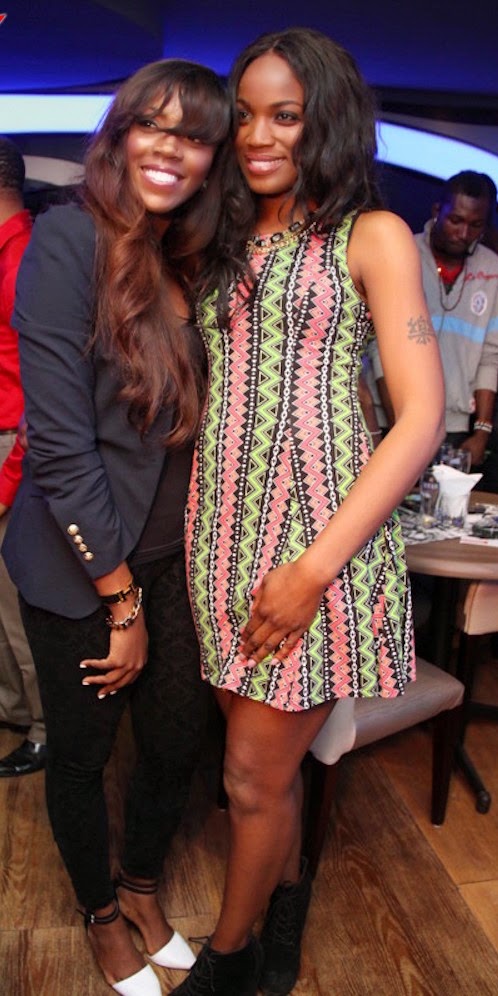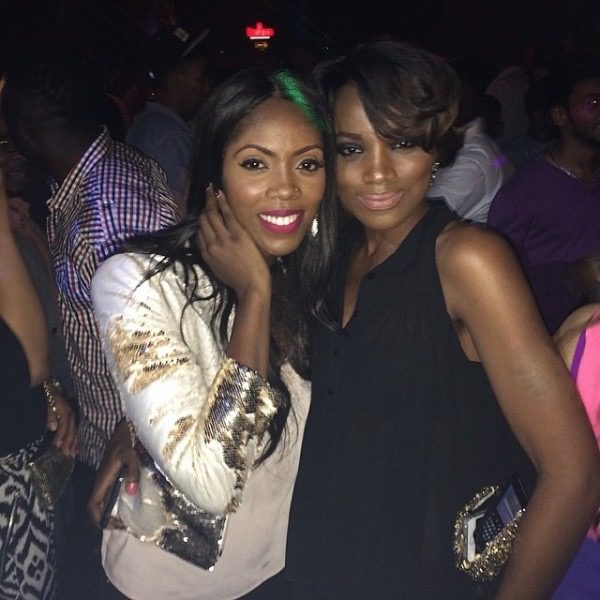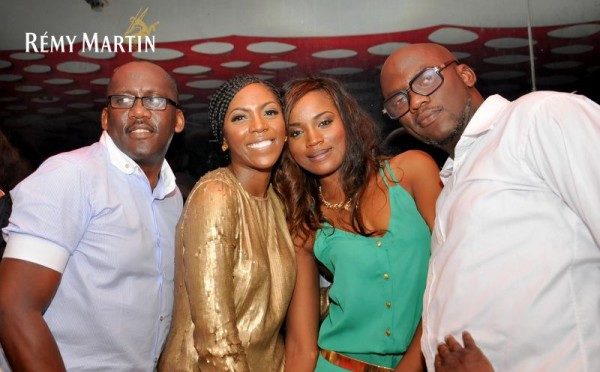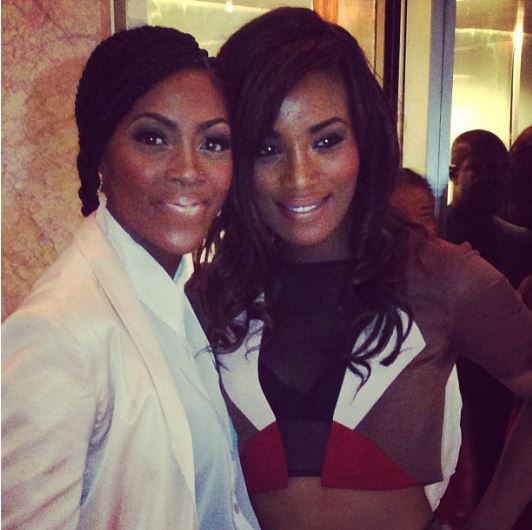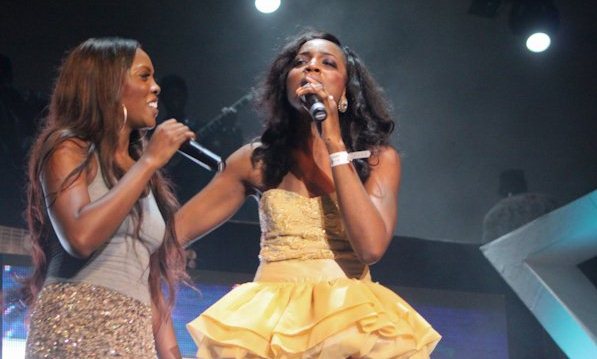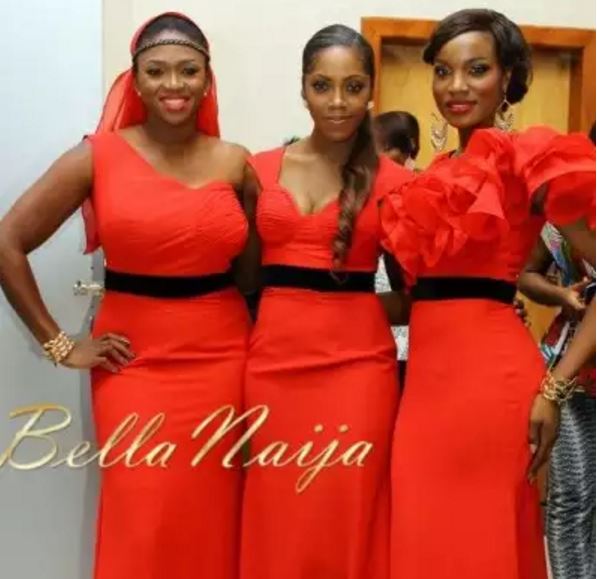 Also in an interview with DZRPT TV, Seyi Shay was asked about Nigerian female artists going global like their male counterparts and a number of people felt her reply was shade to Tiwa.
She said:
"I don't know if that's the goal of most females out here. I think the goal of most females is to get married and have kids. I think that's the goal for most of us so I feel like once they've had a good run and done some music, and done their thing like maybe one or two singles and then they meet a guy, and he doesn't marry her but maybe the next one marries her. Then they go "oh, ok I'm just gonna chill now" and then they get fat because they've had like 20 kids. Erm, but some don't. Some just have their kids and they come back and they keep climbing and we have to hope and pray that they have a good run".