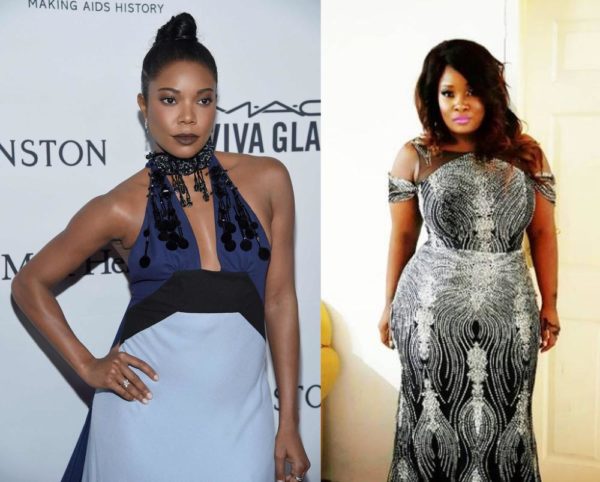 Over the weekend, Media Personality Tolu Oniru-Demuren turned up in style for Noble Igwe and Chioma Otisi's wedding, (click here if you missed it).
At the wedding reception, she took a photo with her husband and someone commented on her photo "I think I see a bump? @toolzo Is there a bump or an illusion created by Ur cloth??? #wishingitsDformer #waitingonUguyslike? #cutecouple???"
"It's small chops" was Toolz' simple reply. Remember that Tunde and Toolz just got married in Dubai 2 weeks ago.
Meanwhile Gabrielle Union also shut down rumors floating around on social media about her supposed pregnancy when she showed up at the AmFar Inspiration Gala. A lot of people were commenting on seeing a "baby bump".
She then took to twitter to clear all the rumours:
Photo Credit: Getty Images/Dimitrios Kambouris | Instagram/Toolzo | Twitter/Gabrielle Union