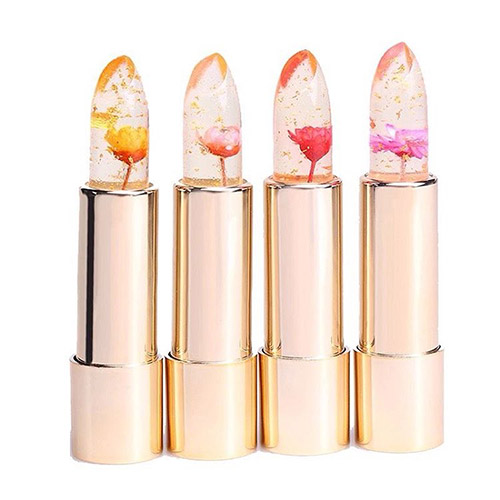 It's someting that's become popular recently and thanks to the internet, Chinese beauty brand Kailijumei Cosmetics has sold out on their gelly lipsticks/lipgloss selling at $30 on the Kailijumei website.
The one of a kind lipsticks are infused with tiny, pretty flowers and specs of gold. Though they look transparent, when applied the lipsticks first appear as a lipgloss and later adjust to temperature – the colder it gets, the lighter the shade.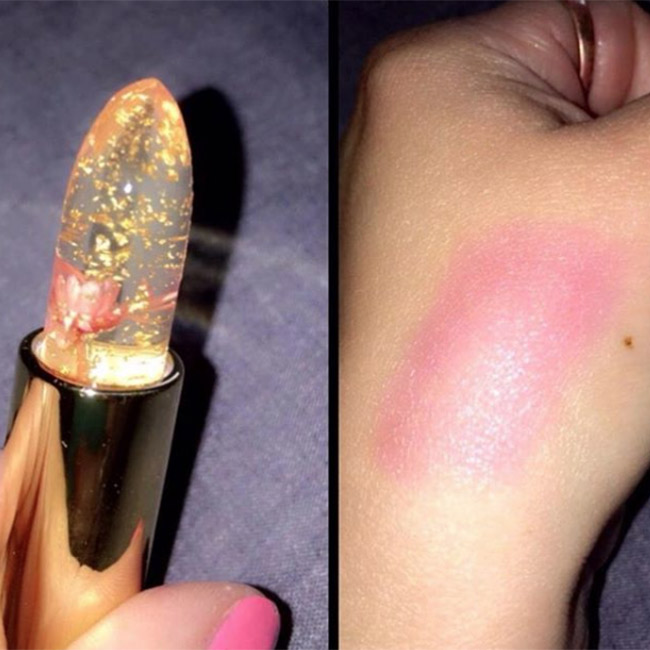 Each lipstick contains a blend of natural oils so not only do they look gorgeous, but your lips will be left moisturised throughout the day.
Photo Credits & Source: @kailijumei