For today's #BNFroFriday interview, we have lifestyle blogger, Anita Berry Dakara of Berry Dakara Blog. She also blogs weekly as a contributor on African Naturalistas and has been married for 2.5 years now and tells us "we hope to expand our family really soon." Berry as she is popularly known as, recently moved back to the US after living in Nigeria for almost 5 years. Vists her blog berrydakara.com for more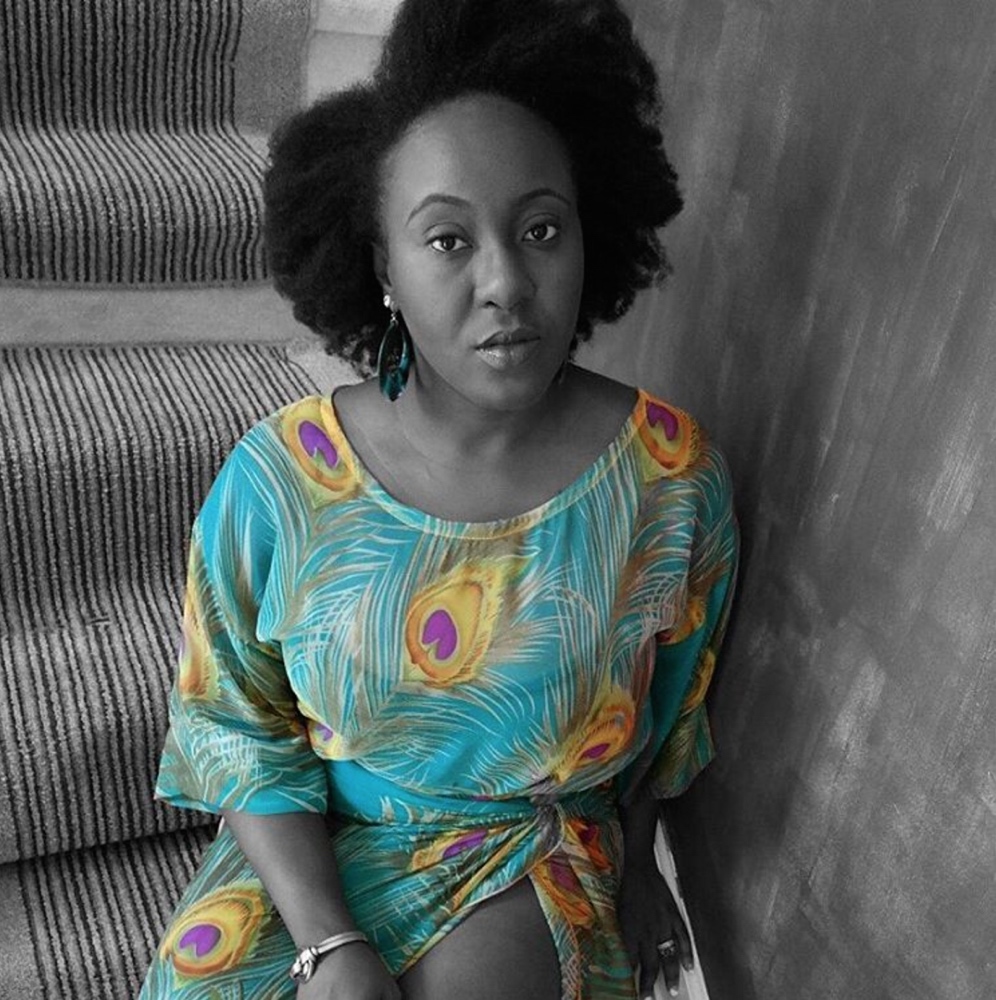 BellaNaija: Tell us about your hair
Berry Dakara: I am full Nigerian, and my hair texture is mostly 4c, although my front hair has a looser curl texture. My hair, sometimes seems like the slowest growing hair in the world! People are usually surprised when I tell them I've had my hair natural for 10 years this year – especially when you see ladies with waist length hair after just 2 years of growth. My hair is very very porous, which means that I need to do extra to keep it moisturized. I've never colored my hair, because I know that it would require more work in my regimen and I consider myself a Lazy naturalista. I wish I could have an unlimited amount of rhassoul clay at my finger tips since it conditions AND cleanses at the same time! I was a Natural Hair Bride – lots of people didn't think I could pull it off… I showed them!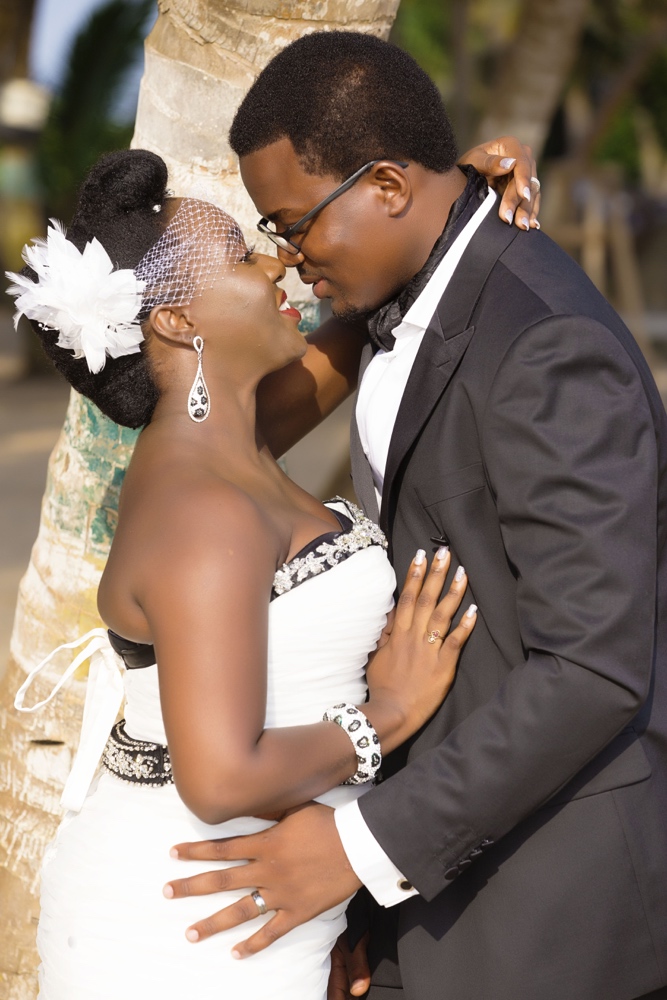 BN: Why did you decide to go natural?
BD: I decided to stop relaxing my hair in 2006 because my hair was in a really bad state. It was very choppy, uneven, brittle and just didn't look or feel good. A couple of my girls had natural hair that seemed to thrive so I decided to go that route as well, thinking that my hair would automatically become great.
BN: You were once relaxed, how did you make the change?
BD: I kinda transitioned, without knowing that was what I was doing. I wasn't keeping track of it really. Eventually, I went to trim my hair at a barbershop (only God knows why), and they chopped my hair! I wasn't distraught but I didn't really like the way it looked. I used to joke that I looked like a South African school boy. Back then some people liked the hair and some didn't. I got flack from my mum, who said I looked like a house-girl :p
In her defence, being lazy with my routine and not doing much in the way of styling, didn't help my matter at all. Funny enough though, a lot of my male friends liked my hair natural.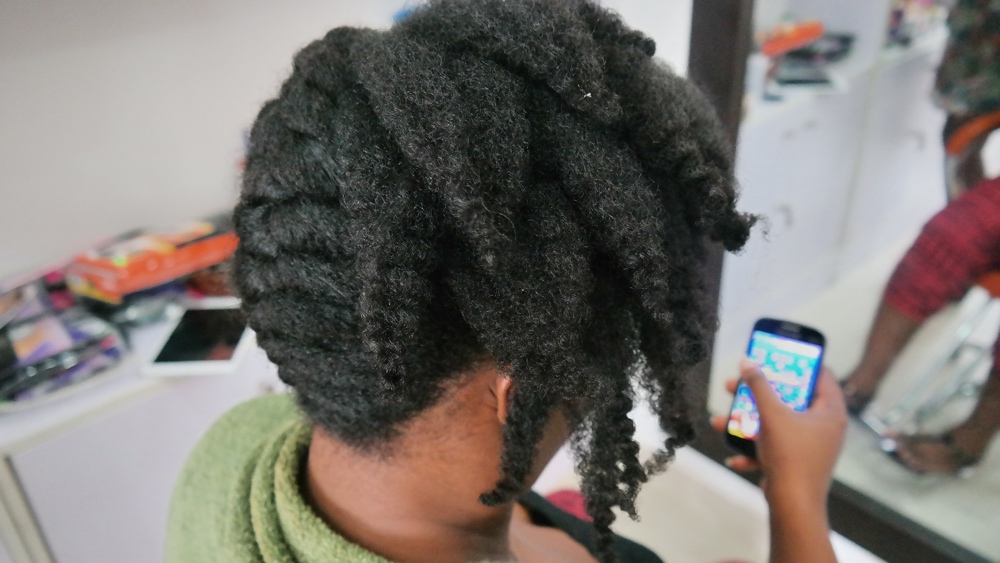 BN: Are you tempted to go back to being relaxed?
BD: Honestly in the past 2 or 3 years, I've been tempted to relax my hair. However, it just seems like such a permanent change and knowing how long it takes my hair to grow dissuades me from going back to relaxers. Besides, with natural hair, I can always opt to wear it straight for a couple of weeks and then have my coils again.
BN: Ever hidden your natural hair?
BD: I wore braids and weaves quite a bit back in the day, but not necessarily to hide my natural hair. Every now and then if I'm being honest, I opt for clip-ins or wigs for special occasions. I don't know if that counts as hiding my hair.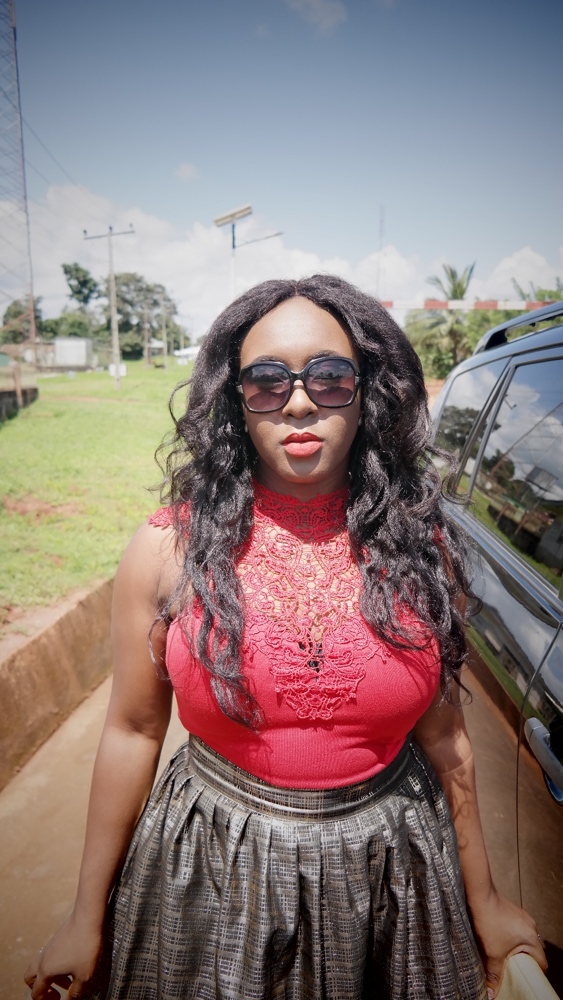 BN: How long have you kept your natural hair?
BD: I've been natural for 10 years. I've mistakenly big-chopped twice when I went for trims. I typically trim my hair one a year, but I should really do it 2 to 3 times annually.
BN: How does climate where you live affect your hair?
BD: While I was in Nigeria, humidity was the biggest issue. Like I mentioned earlier, my hair is highly porous, so it easily loses and absorbs moisture. In a humid climate, it's harder for me to wear my hair stretched or in a twist-out because my hair sucks in moisture rapidly which makes my curls tighter and lose shape. Now that I'm here in Atlanta, I'll have to go back to adapting my regimen to the different seasons.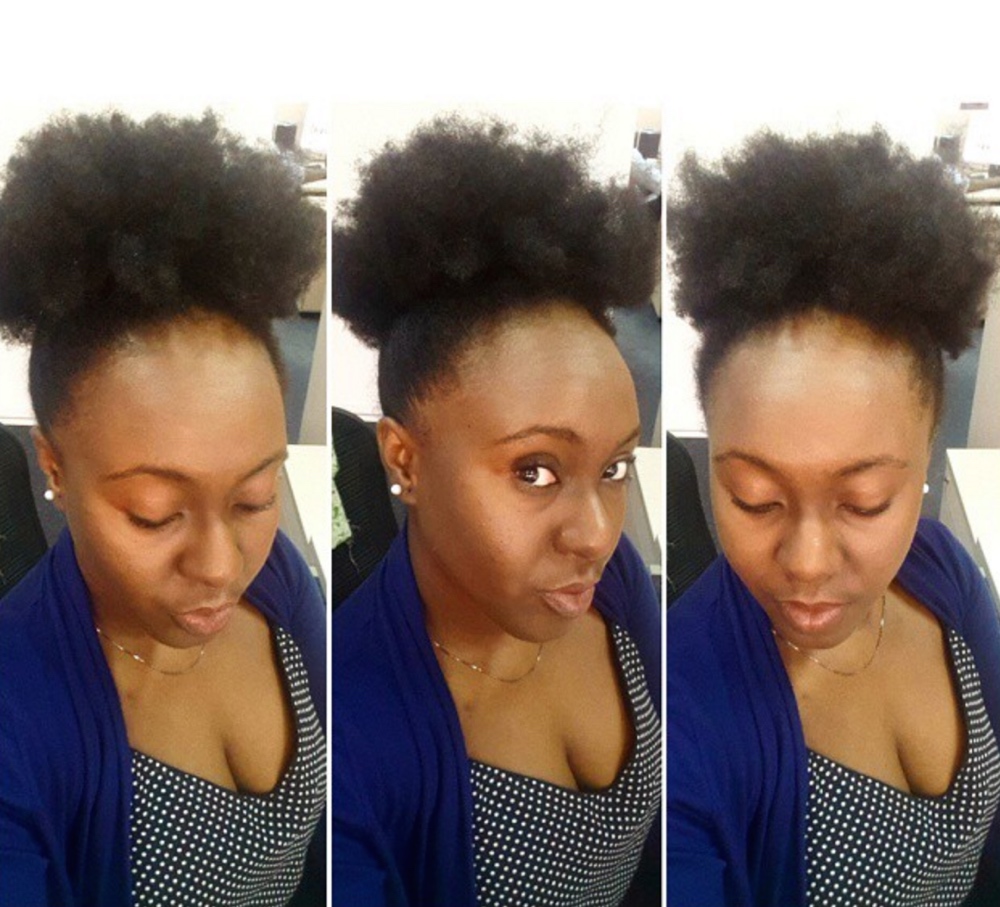 BN: Do you have any other hair problems?
BD: My biggest problem is my general laziness with it. I do the barest minimum to maintain my hair and I wonder why it's not growing quickly. Anyway, because I don't do the best job with my regimen, I deal with a lot of split ends, knotting and dry hair/scalp.
BN: What's your stance on natural vs chemical products?
BD: I'm not that extreme when it comes to using natural versus chemical products. I don't believe that using chemical products is the end of your hair, but I try to use more natural products than not. Anyway, it's a personal choice. Some naturals use natural products exclusively, and others don't really care either way. You should know your hair and what works best for you.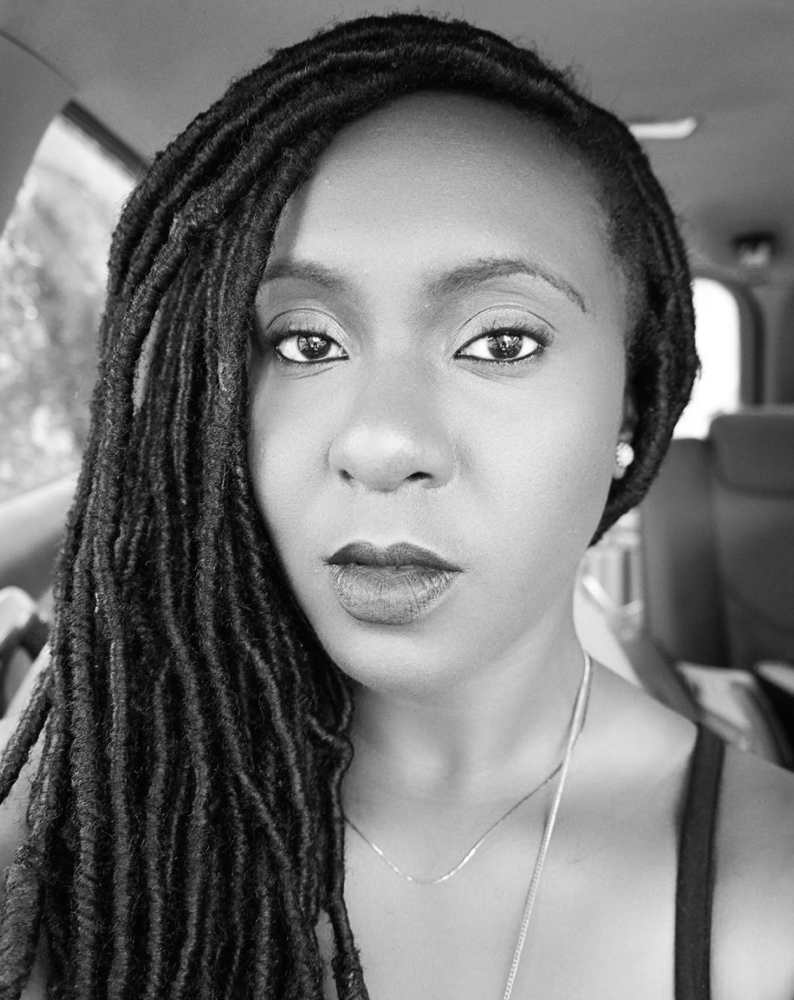 BN: What's your daily, weekly and/or monthly hair routine?
BD: Again because of highly porous hair, I typically need to moisturize daily. My staples are Cantu Leave-In Conditioner and African Naturalistas Leave-in. Sometimes I use them by themselves. Other times, I mix them with water and oils in my spray bottle for a quick dash of moisture. Every other day, I try to oil my scalp and I do it with a mix of oils or Wura's Secret Hair Growth Oil. 
Ideally, I should deep condition and wash my hair every week, or cowash at least. But that happens every other week. I pre-poo the hair with either oils or my deep-conditioner, and get to detangling my hair. I detangle using a Denman brush or wide-tooth comb. I wish I had the patience for finger-detangling because I have noticed that those who finger-detangle exclusively tend to have longer hair. But I cannot sit for 2 to 3 hours just to detangle. I can't fit abeg. After the DC/pre-poo, I follow up with shampoo and a tea rinse (this I just started last year).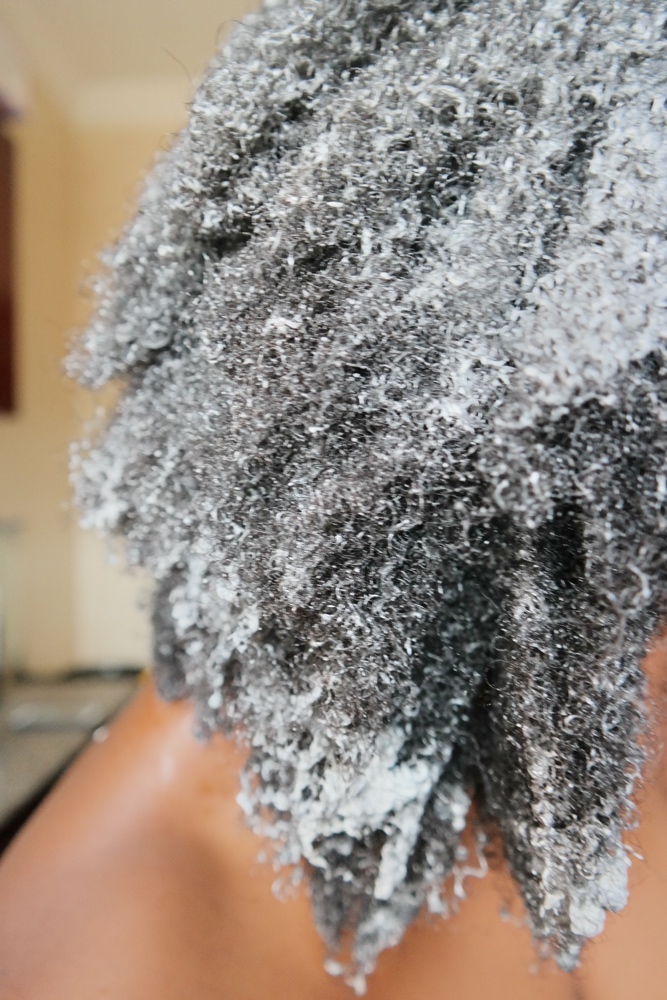 Once a month, I would like to add a protein treatment to my hair. I'm not a DIY naturalista, so Henna is not up my alley. I'm yet to get the Aphogee treatment, but that's what I would use.
Most nights I twist my hair and wrap it in a scarf. If my hair is particularly dry, I'll do the Greenhouse/Baggy method and slather it with leave-in conditioner, covering up with a plastic cap and scarf before going to bed. It usually feels lush the following morning.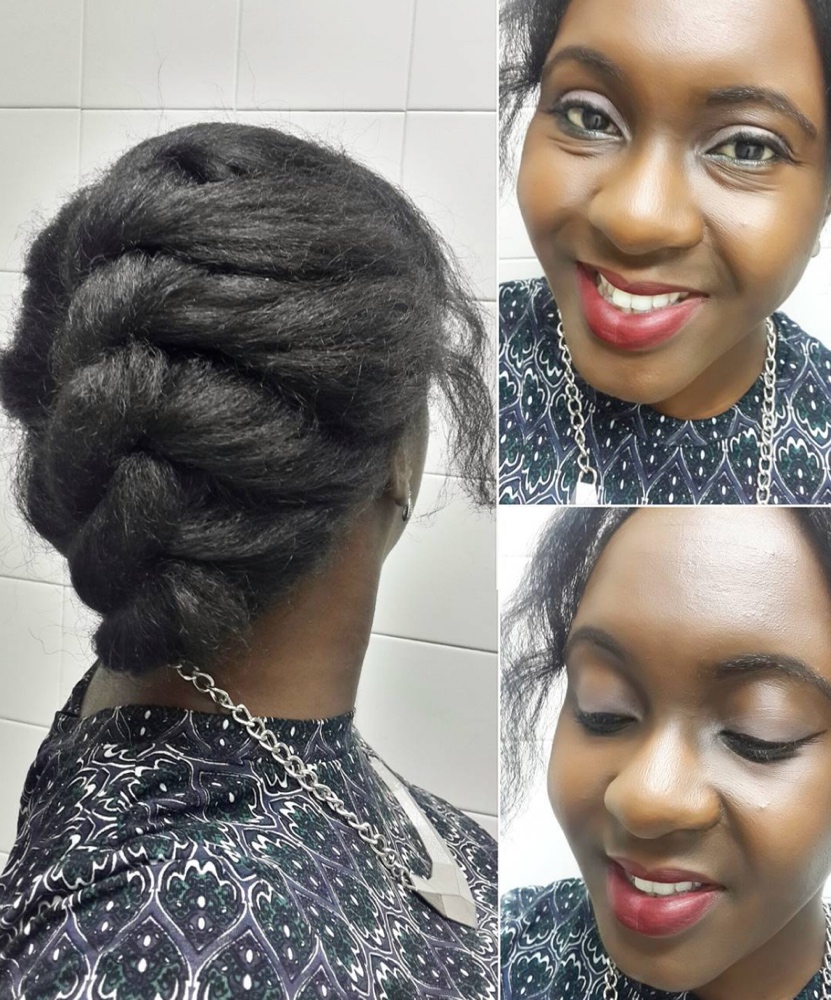 BN: What advice would you give to people thinking of going natural?
BD: My advice would be that you should do your research, watch a lot of videos and read blogs BUT don't go out buying every single recommended product. The truth of the matter is that you can have your natural hair thrive with minimal products. I would advice that you should be patient with your hair and CONSISTENT with your regimen. Consistency is really key in having a head full of gorgeous hair.
BN: What do you like best about your hair and being natural?
BD: One of my favorite things about being natural is that I can wear my hair in almost any style. I can wear it straight, I can wear it shrunken, kinky-straight when it's stretched, curly in a twist-out or bantu knot-out.
BN: What are your favourite styles to rock and why?
BD: One of the easiest styles for me is a bun or puff. If I take care of it well, I can stretch out my bun for 2 weeks at a time. See my Natural hair Bun tutorial below
I have worn other styles that I loved, including faux locs (they hurt for a few days sha), crochet braids,  my Nazuri Curls clip-ins and more. See the tutorial for my Nazuri Curls clip-ins below
See more Photos from Berry's Wedding
More Photos of Her Hair