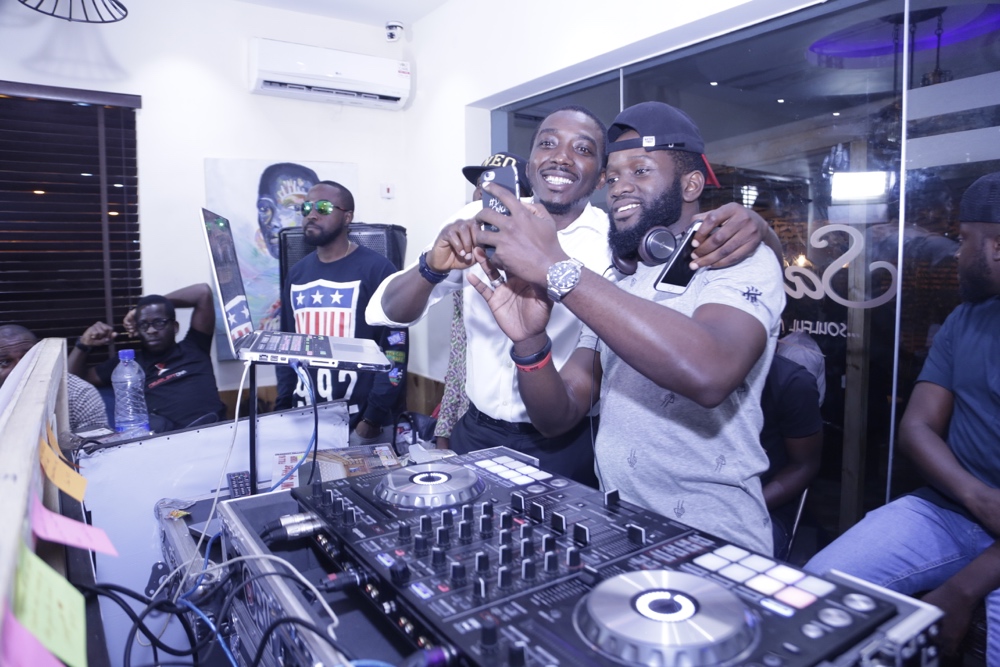 Checking in from Sao Café in Lekki, Lagos DJ Obi's Guinness World Record breaking attempt at Longest Marathon Club DJing. At 11:30pm on Saturday, July 25th hit day three of the ten-day attempt.
The past 24 hours have seen DJ Obi mix everything from Beyoncé to Femi Kuti and Nancy Sinatra.
Everybody's asking, "How Obi is holding up?" Just ask M.I., N6, Reekado Banks, Skales, DJ Jimmy Jatt or Ycee, they're all among the friends, family and supporters who have helped to keep DJ Obi in good spirits. Short answer, he's doing just fine, all thanks to the outpouring of love, prayers and encouragement he's received.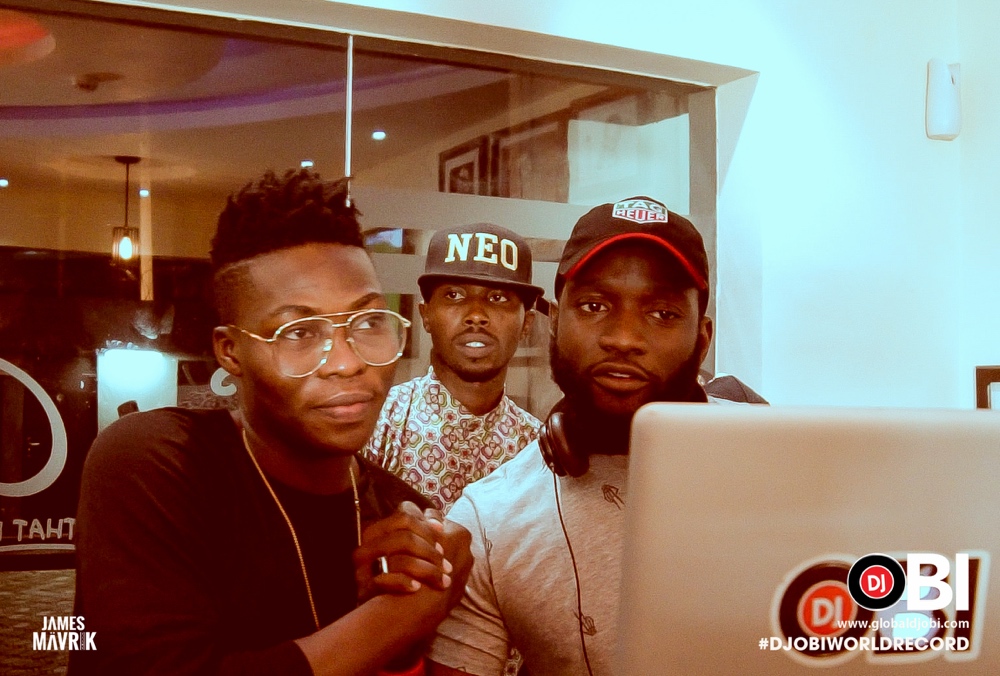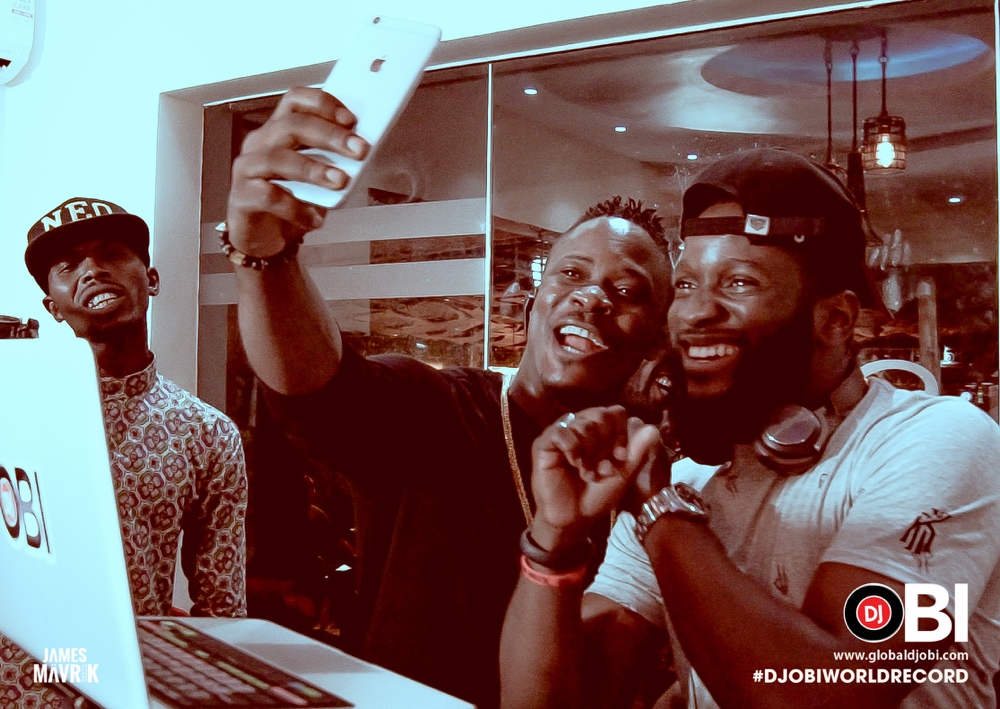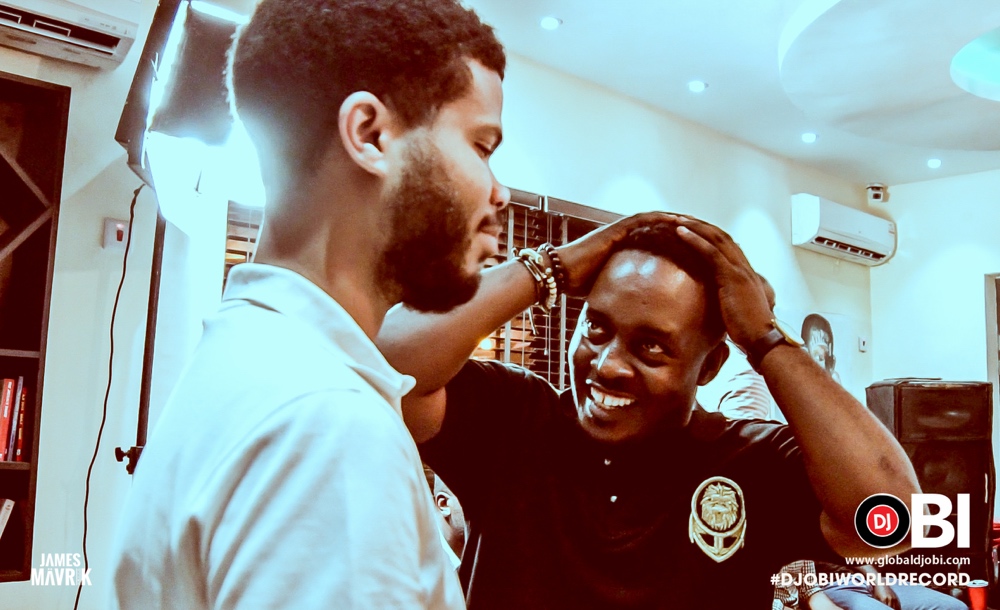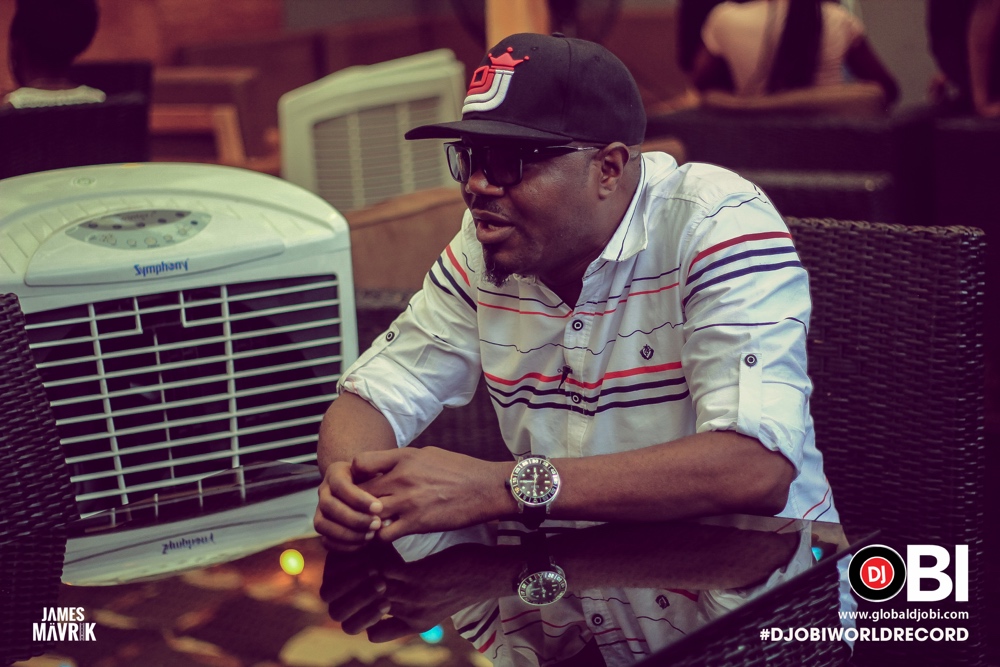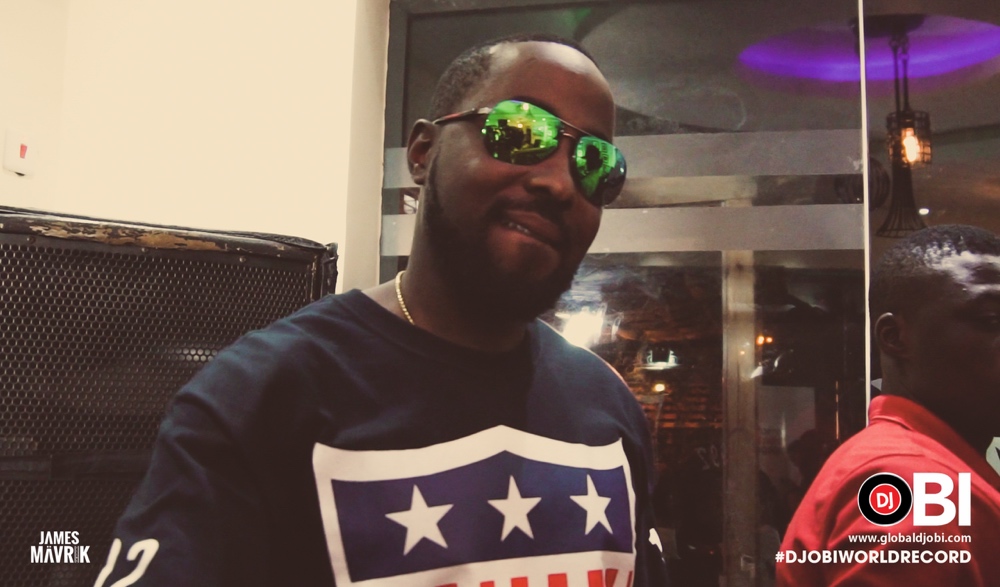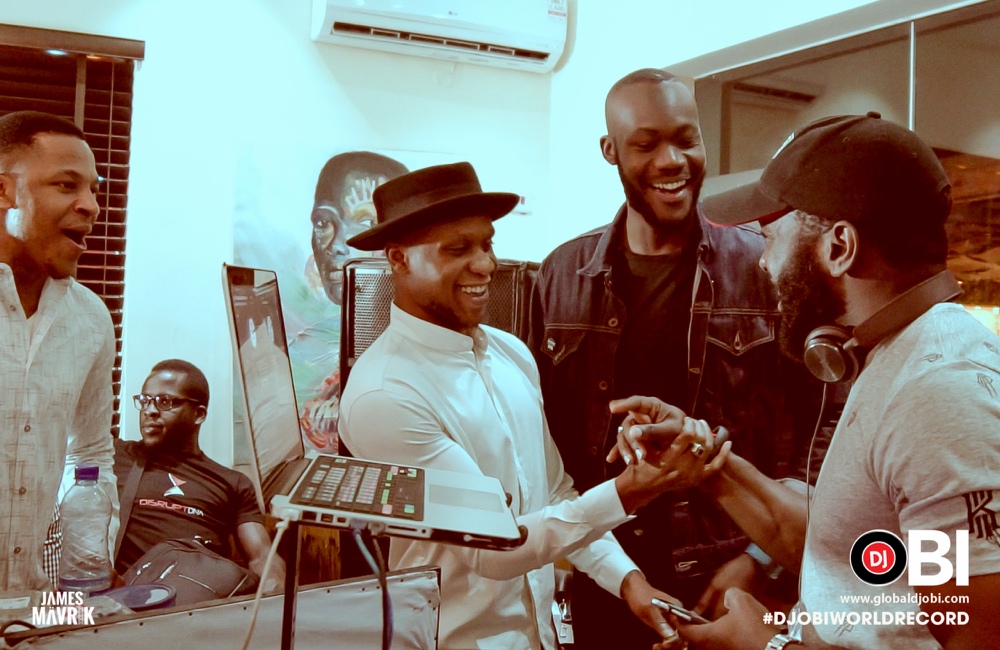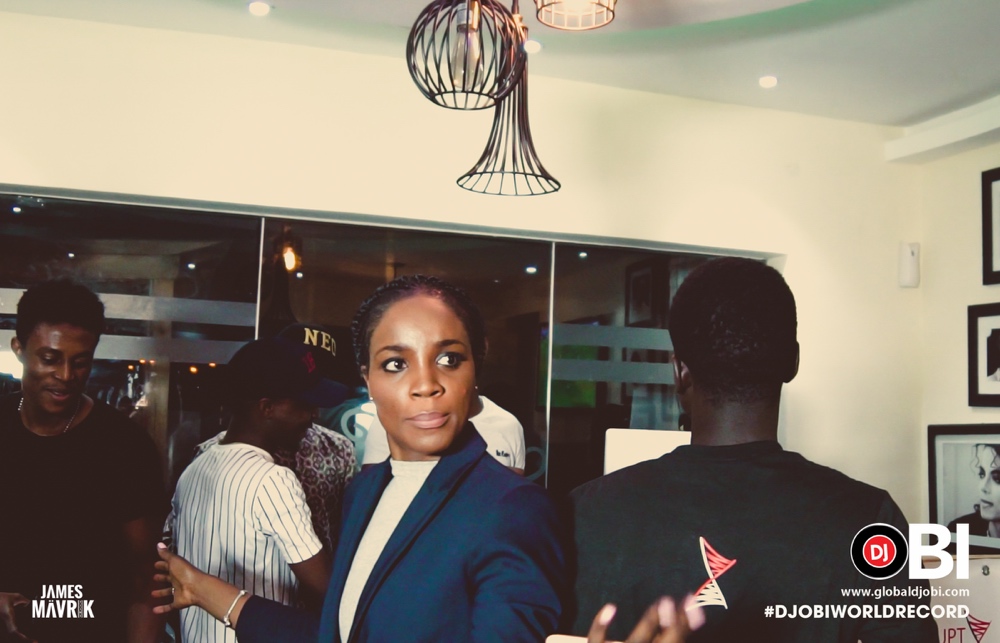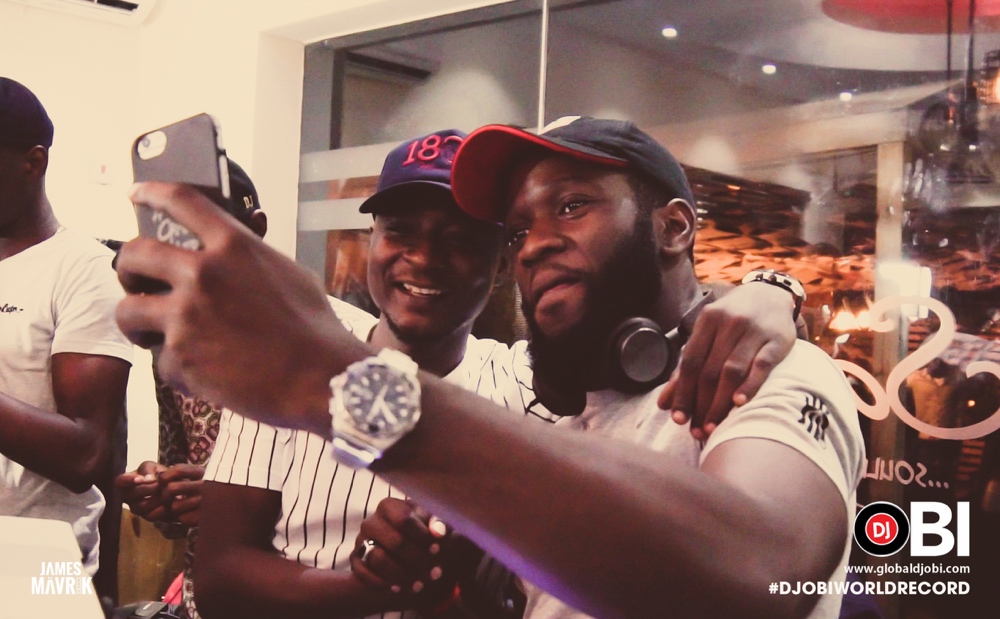 With a week left to go, DJ Obi will need your support in the coming days more than ever. If you're in Lagos, stop by Sao Café to say hello and be part of history in the making!
#DJOBIWORLDRECORD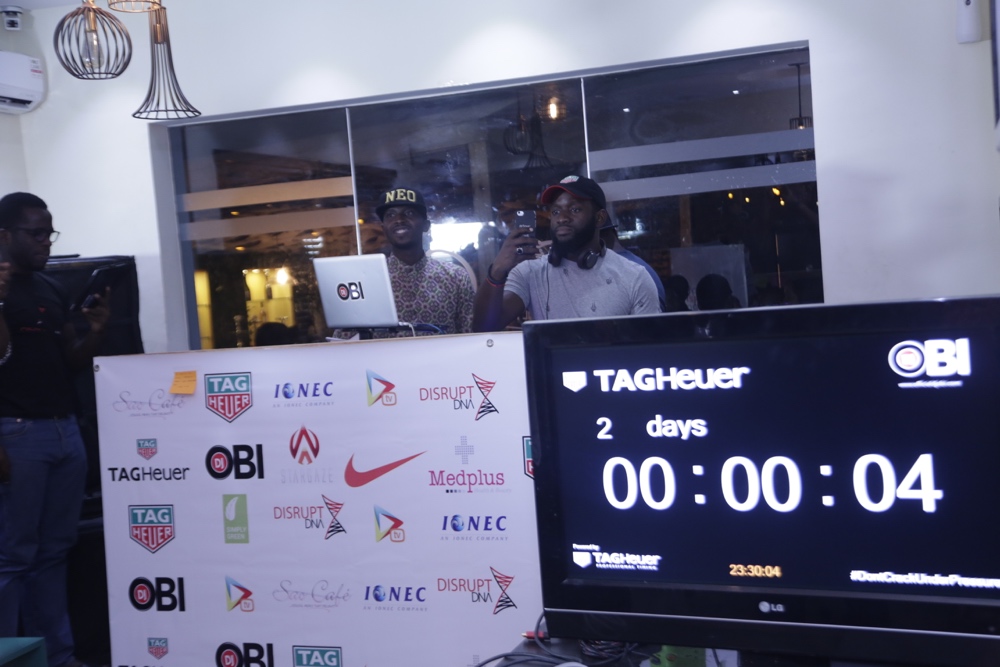 For press inquiries/to schedule an interview please contact:
Lola Adamson – lowla360 (at) gmail.com or Reni Somoye – reni.somoye (at) icloud.com