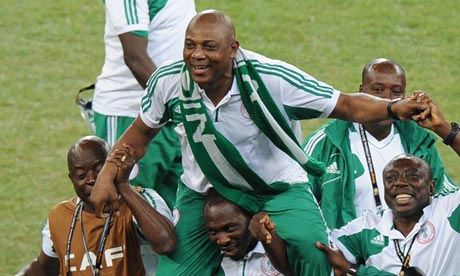 Early this morning, former Nigerian Super Eagles Coach, Stephen Keshi passed away.
According to reports by The Cable, Keshi's death was announced by members of his family, and we are yet to confirm the official cause of death.
Our hearts go out to the family and friends of this great footballer who has represented Nigeria so gallantly at home and abroad.
Rest in peace, Stephen Keshi.