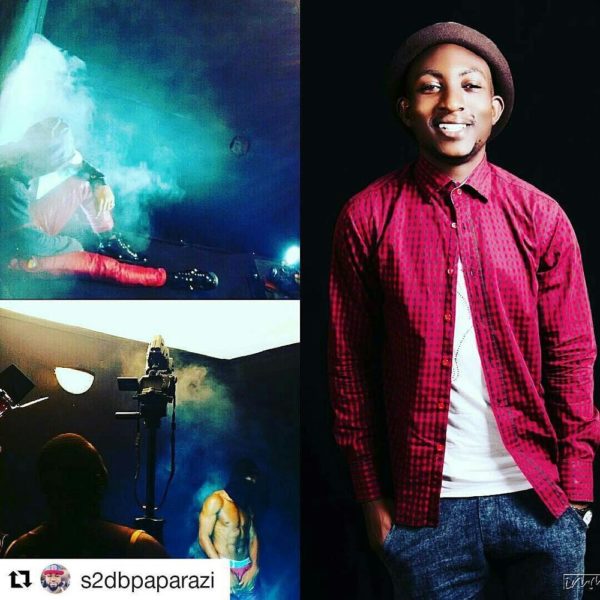 An Instagram User reached out to us about his friend, a rising musician called Inas who is allegedly currently being held illegally by the Nigerian Police in Makurdi. Music star Ruggedman also reached out via email stating that he knows the musician and can vouch for the young man.
Ruggedman wrote: "Nigerian police will leave the real criminals and go about arresting innocent and defenseless people.  This guy has a bright future and should not end like this!"
According to Inas' friends, he was arrested on Wednesday, 1st of June after they left a video shoot late in the night. He was detained and bailed on Friday with the sum of N20,000 but was told to return on Saturday to pick up his phone because the policeman that seized it wasn't available at the time.
When he returned on Saturday, the policeman reportedly told him not to disturb him about the phone or he'll re-arrest him. The young man continued begging the policeman and the policeman told him to sit and wait for him. After 4 hours of waiting, the policeman reportedly handcuffed him and sent him along with 2 other guys arrested the night before to the state police headquarters (CID department) on a new charge of homicide (murder), armed robbery and conspiracy.
His friend states that the clips of the video and behind the scenes pictures of the video shoot were presented to the police but "because of the weight of the allegations made by the policeman, the case has been sent to court."
According to his friend who wrote in, "the case is still on and Inas is going to be tried in court in Makurdi, Benue State for a murder case he knows nothing about. Please share this information because this issue is really unfair. He needs your prayers. I pray he'll be freed in court tomorrow"
To help contact music producer, video director and OAP @johnicks_official on Instagram.