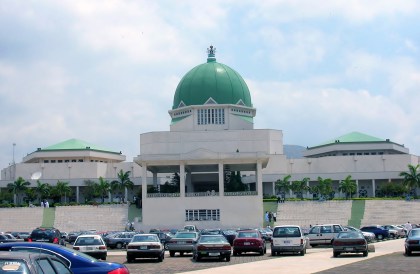 The National Assembly joint Committee on Niger Delta Development Commission (NDDC) on Tuesday, issued bench warrant on eight oil companies operating for failing to appear at its public hearing, NTA reports.
The affected companies are Continental Oil and Gas Ltd, Conoil Oil Producing Limited, Niger Delta Petroleum Resources, Allied Energy Plc, Sheba Petroleum Exploration and Production, Newcross E&P, Pan-ocean Oil Corporation and Atlas Petroleum Development Company.
The Joint committee had invited all oil companies operating in the Niger Delta region to defend themselves over alleged non-remittance of statutory funds to NDDC for development of the region.
Chairman of the Senate Committee on the NDDC, Peter Nwaoboshi and other members of the committee accused the management of NDDC of not keeping accurate financial records of remittances from oil companies.
They exonerated the acting Managing Director of the commission, Ibim Semenitari on grounds that she was still new on the job.
Representatives of some of the oil companies present at the meeting claimed that they had made efforts to reach the management of the commission to reconcile their accounts and settle outstanding commitments, to no avail.
Oriental Energy Resources specifically told the committee that it had made several efforts to meet with the NDDC since December, 2015. The Chief Technical Adviser of the company, Goni Sheikh, said that Oriental Energy Resources had written letters to the commission in the past six months, informing it of its readiness to pay an outstanding $1 million to it. "NDDC has not given the company the opportunity to do so," he said
Shiekh pleaded with the committee to intervene by making NDDC to schedule a meeting to enable them to reconcile the records.
A member of the committee, Hon Uzoma Nkem-Abonta, suggested that the committee should carry out forensic auditing of NDDC's account.
"We need to do proper reconciliation of NDDC account. There could be secret account in which oil companies paid money to NDDC and they go into private pockets.

The impression is that the companies are not paying; I am not even sure that the ones paid by oil companies are in safe hands.

Before now the impression is that the companies were not paying, but today, we have seen that the reverse is the case.

We should discontinue the revenue collection for NDDC and investigate their account," he said.