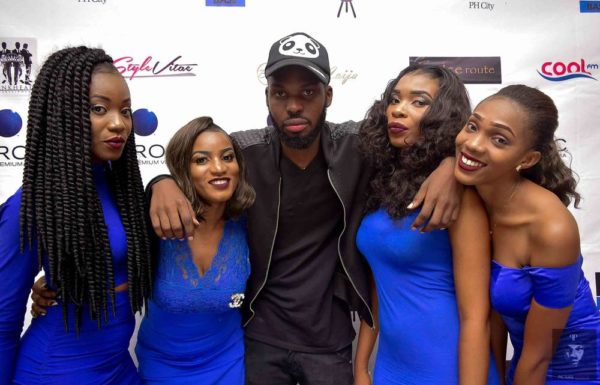 When it was announced that Olu Maintain, will be making a special appearance at Grill at the Pent Port Harcourt, you could expect that revelers would be in for a night of merriment and entertainment as anticipation for night reached a fever pitch level.
So at the Spice Route GRA, Spar Mall, Olu Maintain alongside DJs Joenel and Slik lit up the party in a way that Portharcourt had yet to see.
Tokini, a guest who couldn't hold his excitement on the night said "This might sound funny, tonight is actually my first of seeing 'Mr Yahoozee' perform in person, and also getting the opportunity to take photos of him. I give kudos to the GATP guys that put this together; it was a great night for me."
Grill at the Pent Port Harcourt takes place on the 3rd Sunday of the month. Powered by Ciroc ultra premium vodka, Grill at the Pent is brought to you courtesy of BankHead Entertainment.
Media partners include – BellaNaija, 360Nobs, Style Vitae, YNaija, Ono Bello, Trace Urban, Olisa TV, Notjustok.com, The September Standard, HeadphonesandMicPR, and City People
Follow us on Instagram/ Twitter: @thegrillatdpent @BankheadEntertainment @CirocNigeria @gatp_phcity and search the Hashtags #GATP #CirocLifeNGR #BankheadParties.
Drink and Celebrate Life Responsibly with Ciroc Ultra Premium Vodka
Check out all the photos from the event…