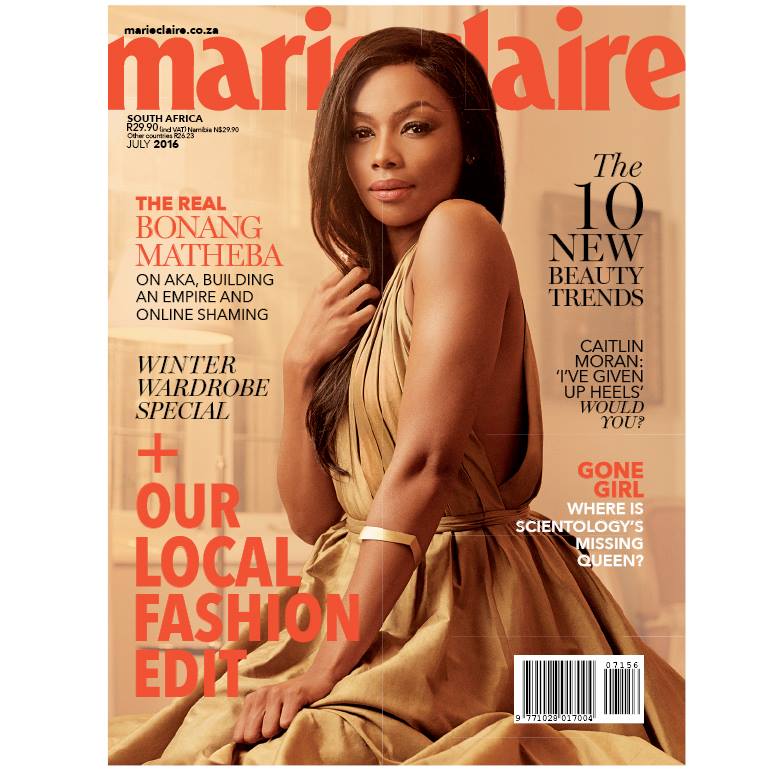 In Marie Claire South Africa's July 2016 issue, editor Jackie May gets to chat with 28-year-old media company owner and brand ambassador Bonang Matheba and she gets to share more on what is not seen in the media – the real Bonang.
Bonang opens up on how she has focused on the positives in her life, including her relationship with South African hip hop artist AKA, how she spends her downtime and the most important thing to her right now – her career.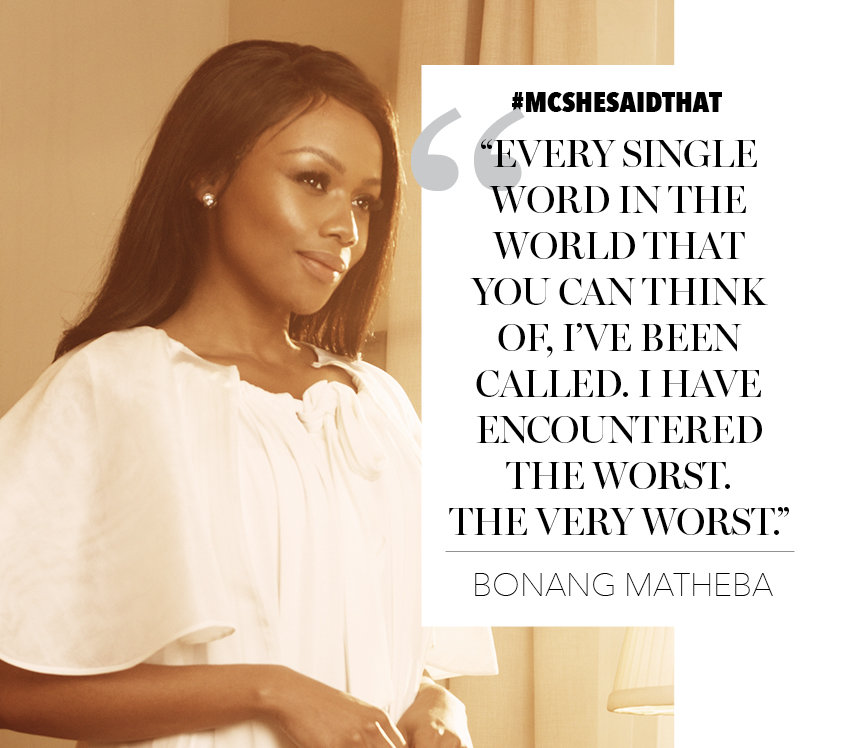 In the magazine, she also shares her emotional reaction to the online shaming that she's experienced on social media earlier this year, and on numerous other occasions. She chooses to remain silent and not engage with her online haters.
On how she feels about people's perception of her? "They think I'm an ice queen. They don't know anything".
The July issue of Marie Claire is on sale now where you can read the entire interview.
Photo Credit: Marie Claire