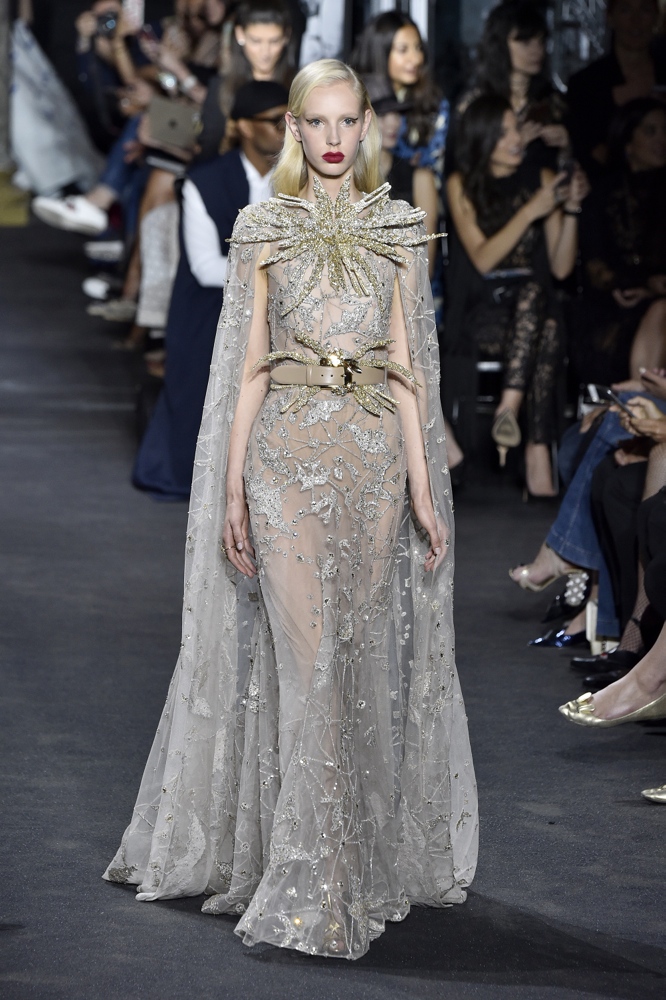 The Fall/ Winter Haute Couture Fashion week in Paris began on the July, 3rd and ended on July 7th 2016 with the appearance of a few of our favourite bridal designer showcasing their new and beautiful collections with admirable bridal inspired styles.
Lebanese fashion designer Elie Saab introduced The Light of Now collection offering 3-d floral appliques, statement necklines, enchanting embroidery with the colours ranging from the golden gates of heaven to midnight purple and blue and desirable statement pieces in noir.
All outfits were accompanied with stunning jewellery enhancing the elegant, sophisticated theme with runway glam – including an appearance from Nigerian Elite Model Management Model Mayowa Nicholas.
Be Inspired!
***
***
Photo Credit: Kristy Sparrow/ Getty Images for Elie Saab
For inquiries: www.eliesaab.com