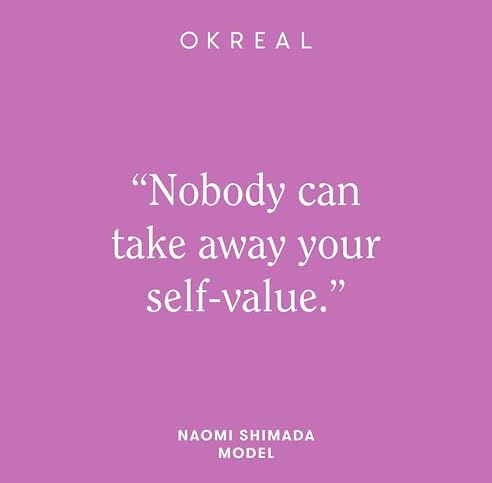 Hi BellaNaijarians – Happy Sunday!

I am back with the seventh edition of BN Self-Examine Sundays, and I believe last week I applied a lot of pressure on those that read the sixth edition on Change – click here if you missed it! So it is essential to address the realities of life and explain the message I had intended to share, before we move forward.
As mentioned change is important in all aspects of life and there are a lot of things we need to avoid to strive towards changing ourselves daily.
The key to achieving these things is firstly asking yourself the question we all avoid – "who am I?"

In Getting To Know The Real YOU I touched upon isolating yourself to discover your wants and needs, this is necessary because we must understand why we behave they way we do, in order to tackle the changes we so often run away from.
The sooner you know your truth, the better!
I always knew I was an explorer with my inquisitive nature, hence my move to Nigeria a few years ago and that is also the reason why over-thinking cannot be separated from me easily, as it lies in the small details I analyze when striving to discover something new.
Knowing this truth has allowed me to slowly let things be, as some things cannot be explained and do not require as much thought as you may think.
I am aware of that a few of us cannot shake off past experiences, although these "mistakes" or  "blessings in disguise" help us build a new mindset as we grow older.  Our mind has a huge impact in all we do, and most of our fears are a thing of the mind, however, a healthy routine and self-discipline can be used to tackle an old habit.
Old habits that grow on us on a daily basis: pessimism, underestimating ourselves, negotiating our worth/self-value and much more are a result of society allowing us to believe that you must give to deserve. Yes! Most things are a reward of consistent hard-work and others are what you are entitled to.
So, today if you seek change, act on it and think less about what it'll take to get it.
You need to be your biggest supporter, start by taking the slice of peace you want from life, educating yourself to rewrite your past, cutting ties with people that do not uplift you and and close the door on those bleak thoughts that tell you you're not allowed to become greater than you are.
Who is going to stop you when you believe in YOU?
Sometimes you lead, sometimes you follow! Just know your truth as the time goes – Please email beauty(at)bellanaija.com to discuss future topics or share advice! Thank you.
" A toad in a fishpond" – diabanjo
Click here to listen to this song choice  for this week by Squeeze – Showers Of Blessings
Photo Credit: Instagram