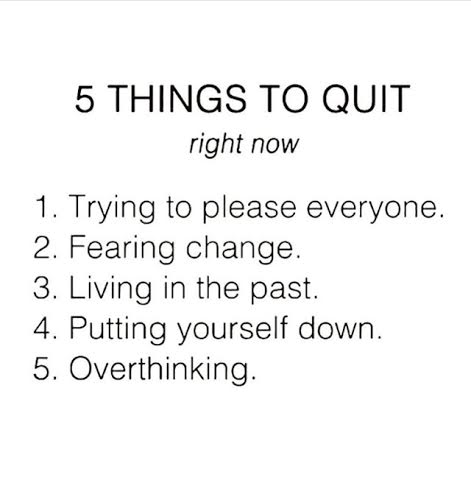 Hi BellaNaijarians – Happy Sunday!

I am back with the sixth edition of BN Self-Examine Sundays and I believe this week is little more serious than previous weeks, because I have finally decided to touch upon a current process in my life and although I have not completed the journey, I hope you can take away something meaningful to help you grow.
Change is hard, doing something new is difficult and it can take a while to adjust to. However, in life if you seek growth you must experience a form of change. It is important to emphasis that the change I am referring to is one that exudes positivity.
Every new age, job, experience requires change, as it is noted as the only constant thing we endure in life.
"Don't resist the change, let the new move in!"
Sometimes it is best to let go of the things you are used to and try something new to add a little spice to your life and also help your mind mature with more wisdom. Experiences really define us as individuals, they tend to reveal strengths you knew nothing about and also prepare you for the inevitable hard realities of life.
I moved to Nigeria two years ago, I was born and raised in London and spent over two decades in the western part of the world before I opted for a change after completing my degree. I have been through so much in this country we all call "home", from NYSC wahala to accommodation palava in Lagos and much more and "Yes! I have not adapted 100% and that's okay".
I took the first leap of faith by welcoming the change by moving, it was hard to leave my immediate family, friends and the culture I knew best behind, but I had to accept that although the change won't be easy it will make me a better person and that was the second step of my journey to "creating a life out of life itself" and now I am currently going through the third stage which is allowing yourself to be changed – I think this part is the most exhausting!
Some call me crazy others think I was never sane but I believe that if you hide out in your comfort zone your whole life, nothing great will grow. I have had to adjust to this change mentally, physically and socially. I also analyze myself every six months to identify whether or not I have learned or become something different.
Embracing change creates bigger, better and brighter things for your future, I am not saying I have not had times when I hear a little voice in my head telling me to give up, move back or be mediocre because being unique is tougher than I thought. I also feel you can be overwhelmed by change if too much is happening at once. Though I have noticed over the years that I am always a few steps away from something amazing whenever these thoughts come into my head.
Today I would like to upligt your morale by telling you to create a change, change for the better, change to grow and change to explore the world outside of your comfort zone. If nothing good happens at the start, it will end beautifully I can assure you of that.
"What do you need to change?
Happy endings require work – so just do it !
It is hard, but a lot of what I have mentioned in previous editions – click here, will help you start this day to day journey to becoming a new and improved you. If anyone told me I would be living, working and enjoying 80% of my stay here in Lagos, Nigeria I would laugh and call them a confused person. But God who has brought me here and taken you to where you are currently can only sail us off to a greater destination.
"I don't crave perfection. Perfection sees no growth and growth knows no change." – diabanjo