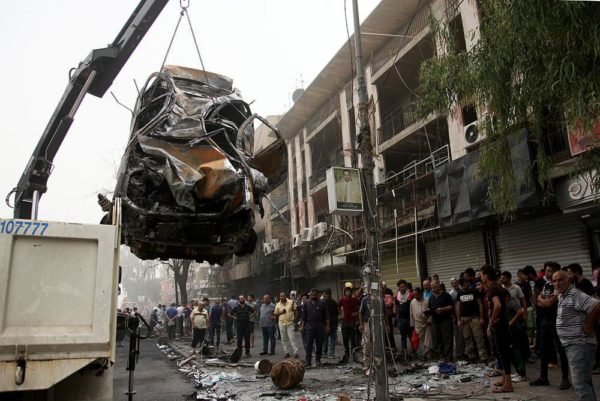 At least 200 people have been reportedly killed in Kadara and hundreds wounded, after a minivan packed with explosives blew up in the predominantly Shia neighbourhood in central Baghdad.
The bombing came barely a week after Iraqi security forces, backed by American airstrikes, celebrated the liberation of Falluja from the Islamic State, which almost immediately claimed responsibility for the attack.
According to Al jazeera, many of the victims were women and children who were inside a multi-storey shopping and amusement mall.
This is coming barely two days after two police officers and 20 hostages, many of them foreigners, were killed after gunmen invaded a restaurant in Dhaka, Bangladesh.
Just a week ago, three suicide bombers opened fire then blew themselves up in Istanbul's main international airport.
Prime Minister Haider al-Abadi condemned the bombing and declared three days of mourning across the country after visiting the scene of the attack.
Photo Credit: Amir Saadi/Anadolu Agency/Getty Images