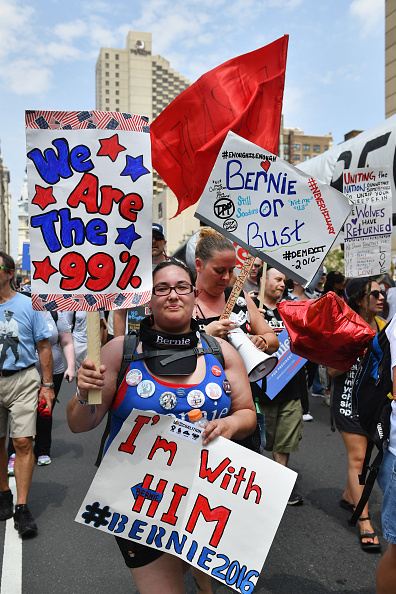 The United States Democratic convention began today (Monday) in Philadelphia.
Bernie Sanders one of the party's presumptive nominee, Hillary Clinton's rival during the primaries during his speech called on his supporters to vote Clinton and her running mate Tim Kaine to defeat Donald Trump, the Republican Party's candidate for the November election.
His call was met with boos from his supporters who insisted that they want neither Trump nor Clinton. "We want Bernie" they chanted.
Crowd boos as Sanders tells delegates, "we have got to elect Hillary Clinton and Tim Kaine." https://t.co/yaL9sczVPw

— MSNBC (@MSNBC) July 25, 2016
This is coming after emails that showed that Democratic officials plotted against his (Sanders) campaign.
Chairwoman of the convention, Debbie Wasserman Schultz resigned on Sunday as pressure built on the party to address the scandal. She also announced on Monday that she will no longer be speaking at the convention.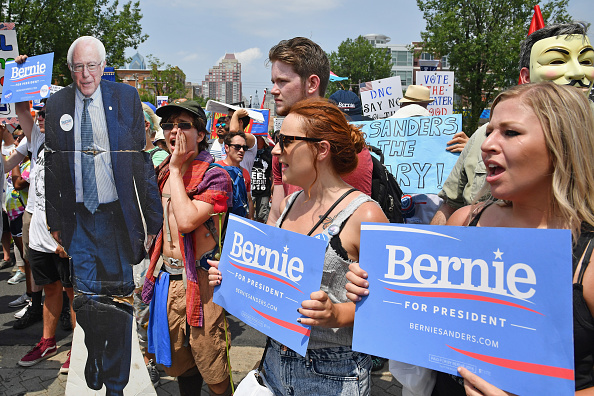 Photo Credit: Jeff J Mitchell/Getty Images