DJ Obi is the cover star of the latest issue of Guardian Magazine. DJ Obi has been trending globally for the past few days after he broke the world record for for Longest Marathon Club DJing.
In this chat with Guardian, he talks about what motivated him to set the record and how it has been for him since his record breaking achievement.
See excerpts below.
On what inspired him to break the record: I was tired of introducing myself to people (laughs) and I needed the perfect PR plan that would enable me not need to introduce myself(laughing). Honestly, it was one of the things that sparked it. Aside from that I use this global DJ hashtag on social media and I needed to embody this thing. In praying, thinking and talking about it, the idea came up to go for the Guinness World Record. I found out that there was a World Record for longest DJ set, so I thought I would give it a shot. I initially thought it was 4 days until I did my research and found out the previous record was 8 days.  I decided to do 10 days since I celebrated 10 years as a DJ December last year.
On how people reacted: They didn't believe me. They listened to me, but they didn't take it seriously until it started happening. The extent to which they didn't believe me was that some people actually forgot that I mentioned it until they saw it happening. Except for my family who believed in me and always supported me.
On the mental challenges he faced: I am not a morning person. In the mornings I like to sit down and reflect, even when I am awake. I like to sit down at home, relaxing and reflecting on what I did and what I can do better. During the marathon I kept thinking that I was crazy, like 'What was I thinking about?', "Why did I sign up for this", "This is difficult" "Who am I trying to impress?'. I was going through the emotions of 'Why am I doing this' because I was exhausted. I almost gave up a couple of times but thank God for the energy and support that people were showing. I didn't cry but I felt like it at some point. I got really tired at some point because I was awake but my body and mind were doing two different things. At certain times, I didn't even know where I was, those were the kinds of mental challenges I faced.
On all the support he got: I didn't expect it. That was the one thing I didn't expect from this whole thing. Like I said, people weren't taking me seriously. I thought I would have to beg a lot of people to come. But after I posted the video of the first day, it went viral. The first night Don Jazzy came with my cousin DJ Big N and that made me know that people were paying attention. There was a crowd of people the first day and it just kept on getting bigger. The love and support was amazing, I felt very appreciated and I haven't felt like that in a minute so it was good.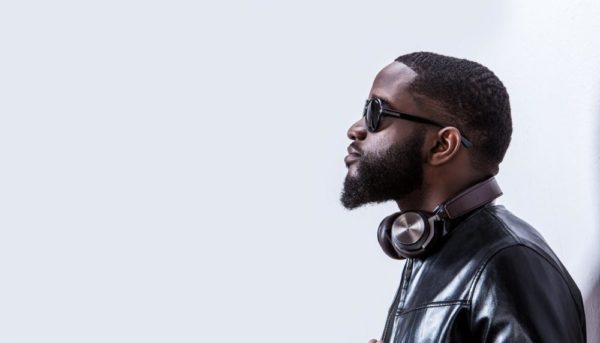 On the impact in the Nigerian music industry: I just hope that people will be able to now sit down and think outside the box; dream big, take on those dreams, and live them. A lot of people in the music and entertainment industry like to be people that have already been there. They want to be the Wizkids and the Davidos. In the movie industry, they want to be like the Genevieves or RMD. Come out and do you. If you come up with a crazy plan, a lot of people will think you are crazy, like they thought I was but some people would support you. You are going to get those reactions, so just dream big and achieve it. Don't wait around for people because one of the things I realized living in Nigeria, especially in the entertainment industry, is that certain people want you to go through them for you to make it. That shouldn't be your story. You should be able to do what you want to do and those people should come and meet you for them to feel like they made it.
For the full interview head over to Guardian Magazine