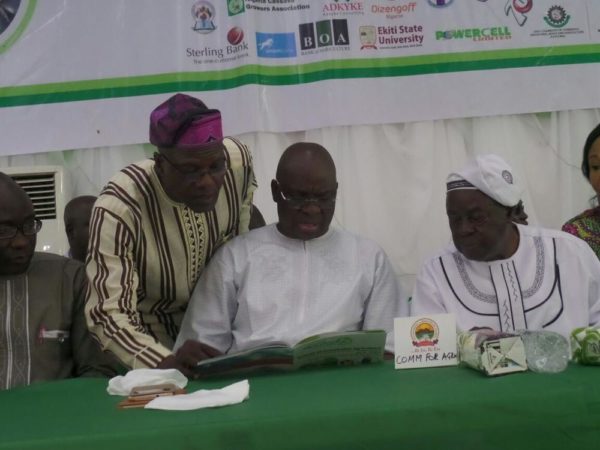 Governor Ayo Fayose of Ekiti State on Tuesday urged the Federal Government to declare state of emergency in the agriculture sector.
The News Agency of Nigeria (NAN) reports that Fayose, who made the plea in Ado Ekiti while declaring open the 2016 Ekiti Agriculture Summit , said doing so would boost government's commitment to the diversification of the economy.
The governor said the step was also imperative in view of the dwindling revenue from the oil sector, adding that the Federal Government should devote more funds to the sector.
According to him, none of the 36 states could solely fund agriculture without the intervention of the Federal Government.
"The Federal Government should declare emergency in the agriculture sector, even there must be a bailout fund for the agriculture sector. What Nigerians need is food on their tables.

It is sad that the state governments can't diversify again because they are financially incapacitated, so the Federal Government must come to our aid, they must bail the sector out.

If emergency is declared in the sector and people are attracted to farming, they can use the gains to run around and better their lives," he said.
Fayose also urged the Federal Government to do more in boosting electricity generation in the country as well as provide storage facilities to add value to agricultural products.
"Some of the farm products cannot be processed into finished goods because of epileptic power supply and our farmers are losing a chunk of their resources because of lack of storage facilities. The Federal government must please address this," the governor said.
Fayose, however, reiterated that no teacher should engage students in private farming acting activities, noting that those caught in the past had been pardoned.
Also speaking at the summit, the Minister of Agriculture, Audu Ogbeh, who was represented by the Director, Federal Ministry of Agriculture in Ekiti, Dr. Ladipo Kolade, said the sector was now being taken seriously as in the past.
Legal icon, Afe Babalola, on his part, called for 50 percent reduction in agriculture-related courses in Nigerian universities to encourage youths in acquiring professional skills in agricultural production.
He said Afe Babalola University, which he founded, had began encouraging young people to venture into agriculture by slashing tuition fee for students offering agriculture.
Babalola added that politics should not be made more profitable than farming and other professions.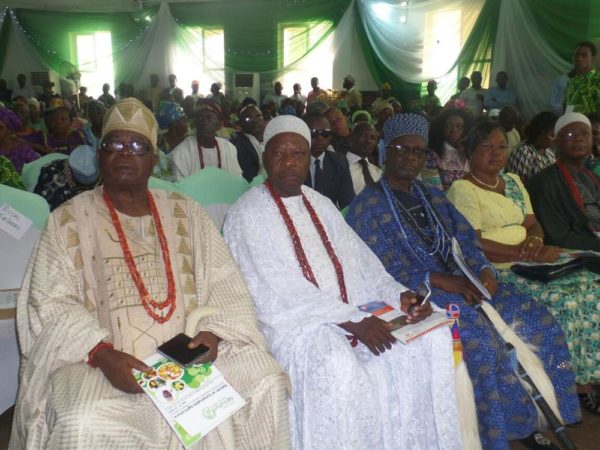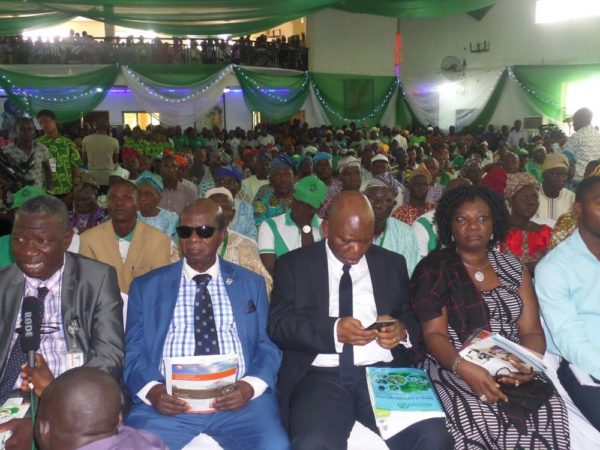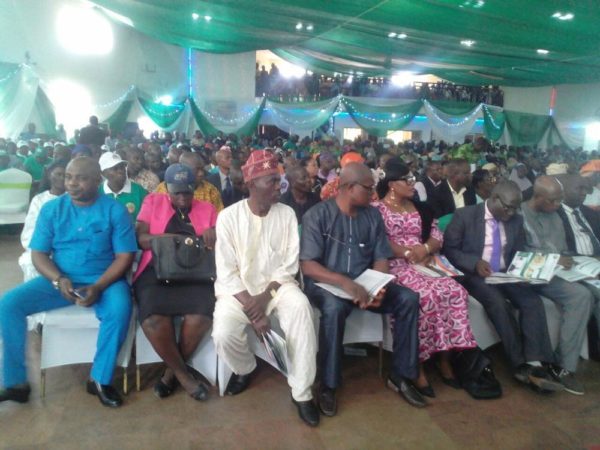 Photo Credit: Twitter – @OlayinkaLere