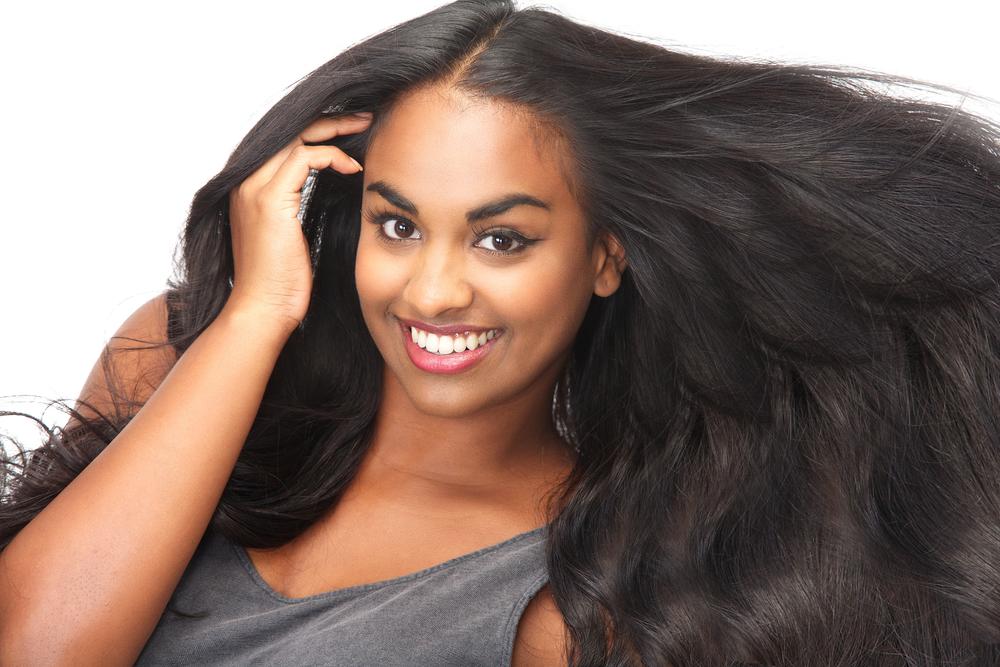 The timing of this article could not be more perfect. Almost everyone has tried a lace front or has contemplated one. A lace front allows one to wear a full weave with no hair left out while giving the appearance of natural scalp. Not only do they look absolutely smashing, they are incredibly protective because all your hair is protected giving your hair a much-needed break from everyday manipulation, styling and exposure to heat.
As a hairdresser, it is my job to make sure that the frontal is installed in a way that does not damage the hairline. But hair damage happens during the many weeks and days that the client is not sitting in my chair, I understand this. Healthy hair makes my job a lot more enjoyable and I am genuinely concerned about what clients do to their bonnet between visits.
If you are new to lace fronts and closures and are concerned with building a healthy hair weave regimen, here are a few guidelines.
Make sure that your weave is installed by someone who is an expert in lace installation. A greatly installed weave will give you an amazing starting point.
Sleep with a silk scarf avoid tying it tightly. This keeps your frontal from moving about at night and reduces friction with your hairline which could cause damage.
Brush your hair from tip to point everyday but be gentle when brushing the frontal area. There is nothing worse than a weave that is unkempt and matted.
When washing your hair, use a mild sulphate-free shampoo. Sulphates are normally too harsh for weave. Especially if the weave is not virgin hair. They strip your hair of its Keratin coat and makes your weave more prone to tangling. I suggest using the mild shampoo range from TRESemmé.
Use a good, rich hair conditioner. Use one that is guaranteed to nourish, repair and soften. I find Motions conditioner makes hair extremely manageable and easy to brush. It has an amazing smell and gives fantastic results overall.
Try not to blow-dry your weave. Ever! Allow to air-dry. Not only is the blow-dry process too rough for lace, it also makes weave brittle by over drying it.
Use a leave-in conditioner, do not skip this step. It is important to use a leave-in conditioner in order to de-tangle strands, tame frizz, reduce fly-aways and keep your hair smooth. Choose one that is light-weight and won't have your hair looking greasy. Try John Frieda frizz-ease leave-in spray.
Never go to bed with a wet weave. This will encourage matting and lead to that musty smell I mentioned in earlier articles. Wash your hair earlier in the day and leave to air dry.
Do not keep your weave for longer than 6 weeks. Weave is a good protective style but after 6 weeks, it becomes a good way to ruin your hair and hairline. Remember, your hair underneath the weave needs nourishment, tender loving and care.
Explore styling methods that do not require heat because heat can zap shine from hair. If you like your hair curly, I say to use light and soft bendy rollers. These should be used to set your hair overnight and can be used on dry or damp hair not soaking wet hair to avoid matting and odours like I mentioned earlier.
If you do insist on using heat, then use a good heat protectant. My favourite is TRESemmé heat spray. I find that it leaves hair crunch-free, bouncy and shiny. Alternatively, John Frieda frizz-ease hair serum forms polymers on hair follicles that are great at dissipating heat and preventing damage.
I hope these steps help keep your frontal weave delish. But remember, your happiness is not dependent on the state of your hair. You are a deliberate creator of your existence. You can do or be anything you choose. I wish you health, wealth, love and happiness.
Do something everyday that scares you.
Photo Credit: Dreamstime