Pop star Madonna is currently in Kibera, Kenya.
The 57-year old singer, songwriter, dancer and actress is currently in Africa for philanthropic works as she partners with Shofco (Shining Hope for Communities), an organization that links free schools for girls in Kenyan slums to essential services for the whole community, like clean water, free health care & more.
Earlier in the week Madonna shared a photo of a canal in Kibera and called it "Africa's largest slum" but her followers and Kenyan fans were not too happy about that and they called her out for it.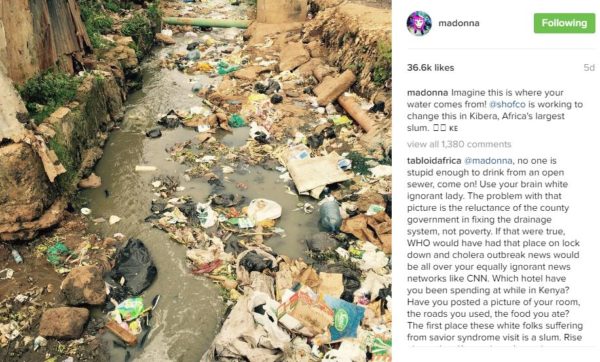 From Kenya Madonna visited Michingi in Malawi.
See more photos from her visit to both countries below.