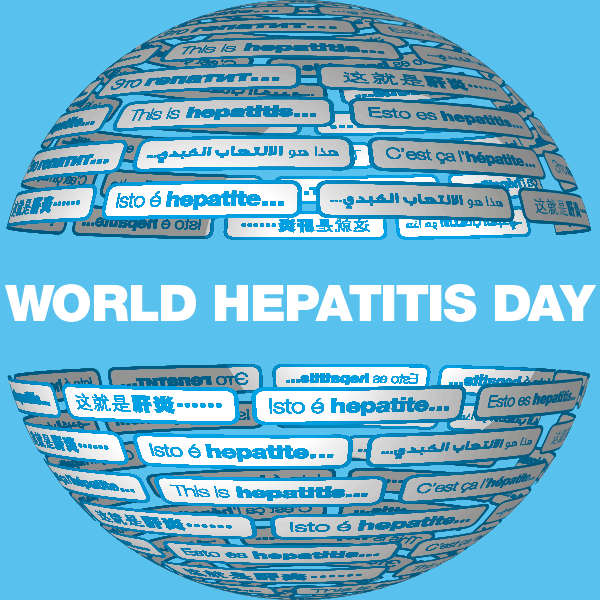 Dr. David Olusegun, President Viral Hepatitis Association of Nigeria (VHAN), has called for more enlightenment on the disease to check hepatitis-related deaths.
Olusegun made the call in an interview with the News Agency of Nigeria (NAN) in Abuja on Wednesday.
He said that the level of awareness is still low, noting that the mode of contracting the disease is the same as HIV.
"Hepatitis could be contracted through unprotected sex, sharing of sharp objects and through blood transfusion. A lot of patients who are HIV positive are also hepatitis positive because the mode of transmission is the same," Olusegun said.
He, however, said that there is vaccination against hepatitis A and B but no vaccination against hepatitis C yet.
"Hepatitis A is not big issue for an adult because the way hepatitis A is transmitted is through oral or faecal route.

If a person is unhygienic, he/she could be infected with hepatitis A.

A change of diet could help in treating Hepatitis A, it's Hepatitis B and C that are our major focus," he said.
Olusegun said that with three doses of vaccination against hepatitis B, a person might not be infected even after having sex with a carrier of the virus.
"Hepatitis C is what leads to cancer of the liver, Nigerians needs to go for correct medical screening for hepatitis B and C with their health provider.

If the person is negative for hepatitis B, he should be vaccinated immediately, if positive, the person should go for treatment immediately.

This is because hepatitis kills faster than HIV/AIDs.

Other substances could lead to inflammation of the liver; they are called non- viral hepatitis. They include bacterial infection, alcoholism, autoimmune diseases, that is, the body system fighting itself, and self-medication.

This disease is a silent killer and the only way to know one's status is by getting screened and the time to act is now. Early diagnosis provides the best opportunity for effective medical support and also allows for prevention of transmission to others," Olusegun said.
He said that Hepatitis B and C kills more than a million people every year, adding that in an infected person, the virus is found in all the body fluid.
He called on parents to ensure that their children completed the routine immunisation.
"Hepatitis has killed a lot of Nigerians, we need to wake up and do something to educate our family members and the community at large," he said.
Olusegun, however, lauded the efforts of government in the fight against the disease, especially by providing free paediatric vaccines through the National Primary Healthcare Development Agency (NPHCDA).
For this year's World Hepatitis Day, the World Health Organisation (WHO) is calling on policy-makers, health workers and the public to "Know hepatitis – Act now".
Photo Credit: WorldHepatitisDay.org