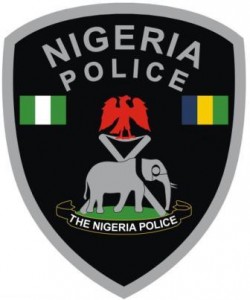 No fewer than five persons were seriously injured on Monday in an accident that occurred when a police bullion van driver broke traffic regulation.
An eyewitness told the News Agency of Nigeria (NAN) that the accident occurred on Sani Abacha barracks road involving a police vehicle's driver.
He Agada Daniel of the police FCT command, allegedly drove against the traffic. He said bullion van, "proforce", with plate number NPF 2647D, while taking one way, hit a taxi.
"The driver of the bullion van decided to take one way and with the rate of his speed, it rammed into an Abuja painted taxi marked Kaduna, DKA 601XA. As a result of the speed, the driver collided with the oncoming vehicle; another painted taxi driver," he said.
He said four of the injured are staff of the Halogen security company in Area 3, FCT.
According to him, driving against the traffic has become norms for the police and the military, mostly on Maraba axis.
"It is so unfortunate that the law makers are the law breakers in this Country," he noted.
A leader of the NEMA team on rescue mission declined to answer question as he was busy evacuating the injured passengers.
All efforts by NAN to reach the force PRO proved abortive.
NAN called FCT police command spokesperson more than five times and even sent a voice and text message to him giving details but there was no response from him