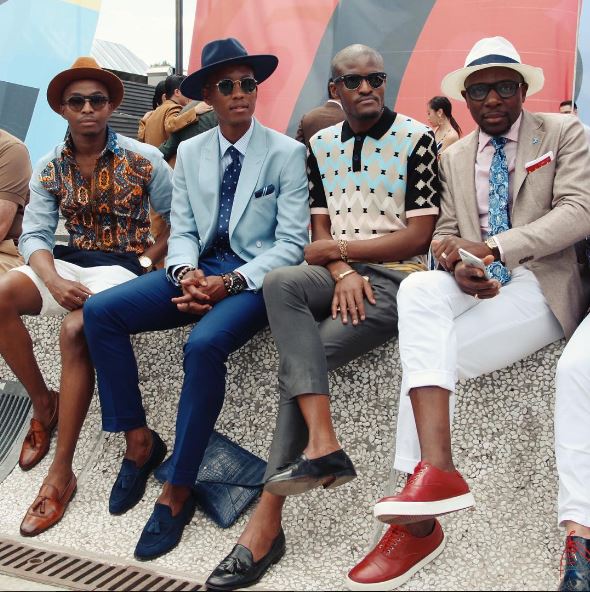 It's another Tuesday and since it's the first one in the month of August, I'll like to say, Happy New Month BellaNaijarians!
Today's First Impression article is mainly a #TipTuesday sorta thing and I hope you find it as interesting as I did. Let's dive in!
Have you ever been in that position that you're still enjoying the first stages of your relationship/friendship-that-might-lead-to-something-more, suddenly you get the "I want you to meet my friend" talk and you freeze for like seconds after you hear that (if you're like me). Well I've been there and unfortunately I wasn't as knowledgeable as you'll be after reading this. It was a total disaster, I didn't know what to say considering the fact that they were way older than me! My usually talkative side didn't even show, I was like a fish on dry land. Fortunately (or unfortunately, we're no longer together) they liked me despite all  I did and didn't do.
Having said all that, Today on the First Impression Series, we'll be talking about to Win your partner's friends over at your first meeting i.e. how to make a good first Impression on your partner's friend(s). We recently talked about how to make a good first impression on your first date and if everything went well on that date, you should be meeting people that matter to each other by now.
I'll digress a little, it really doesn't make sense if you say you're dating someone and you don't know the person's friends. I remember watching a Yoruba movie (I can't remember the title now) when I was younger and a lady discovered that the man she married was a "ghost" after so many years of marriage. After they found out and her friends asked about his friends, she said he always made up some excuse whenever she asked and she never thought much about it. To avoid that, make an effort to know those that matter to him/her!
Moving on swiftly, how do you make a good first impression on someone that you like and can sorta see a future with? Here are some of my tips:
Meeting his friends, ladies, this is what you should do:
Watch what you drink:
You won't score any points by being the most intoxicated person there. So while one neatly tossed shot might impress the guys, watching you try to do a strip tease after seven more shots will most definitely not endear you to them.
Don't be too "into" each other:
It's tough to be happy for a couple when you feel nauseated just looking at them, remember that scene in 'The Bachelor' that the parents could not stop saying "Missing you already" and their daughters almost lost their minds around them. Yeah, you don't want to be those people. And we're not only talking about PDA here. Nicknames can be equally as bad. No Honey Bunny, Sweet Buns or some other icky name in public.
Don't break the "Bro Code" even if your boyfriend already did:
So he may have told you about some of their goofy/secret things, but you don't need to let them know that you know about it. Once you refer to any of those secrets, you're going to put him in a very awkward position.
Stick to the Basics, Don't act too Deep:
If you're nervous to meet his friends, they just might be nervous about meeting this girl that "their guy" likes, so ease up the whole situation by keeping your small talk very simple (not fluffy, you don't want them to think you're an air head). Make eye contact, smile, laugh (but only when something is funny) and ask questions. Safe topics to talk about could be music, movies but never politics and no sports – reason being, the person you might be trying to impress with the long list of players names you just crammed might not care!
Don't make jokes at his expense:
Don't overshare his personal stories, even if his friends request them. Instead of badmouthing him, ask his friends questions that will make them tell more about him. This way, you'll be part of the group without having to do damage control later. And everybody wins.
Include his female friends:
Sure, you want to make a good impression with the guy friends, but do not ignore the ladies. In some cases, their opinions mean even more than his guy friends'. If in the end, you end up breaking up, you may have discovered a very cool new girlfriend!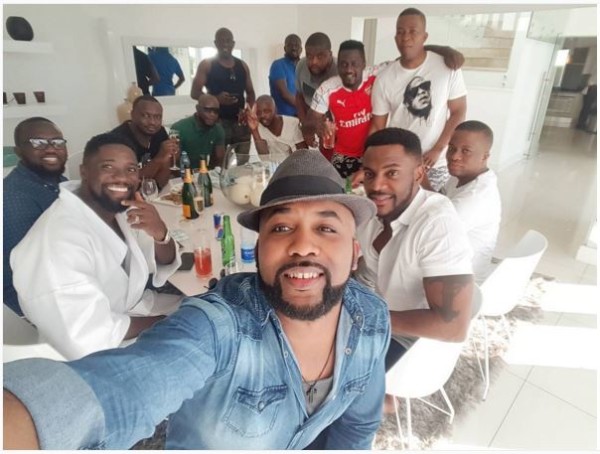 Don't over analyze his friends:
Like you, your boyfriend has made friends throughout different stages in his life, and he has also kept some of these friends for certain occasions, e.g. a promiscuous single friend, secondary school friend who is an absolute train wreck but makes him feel better about himself and so on. In any case, don't overthink why these are his friends—even if that one guy has spent all night taking drinks and never paying. Just remember, your man's friend's faults are not his faults. And hopefully that free-loader friend is the exception, not the rule.
Don't get ahead of yourself.
Here's where the Yoruba Demon spirit comes to play. As the hours go by, you will be reminded frequently by his friends that "you are the coolest, you don't even know!" Try not to get too caught up in the flattery and plan too far into the future. While it would be "awesome" to plan a trip to Calabar in December, they might not remember the conversation enough to know why you are sending them flight and hotel info the week after. The same goes for playing matchmaker: You have friends, and your guy has friends, but they may not all be meant to be together.
Guys, it's your turn. You need to:
Show genuine interest:
The first time you meet your girlfriend's posse, you need to make a lasting impression. Ask the same questions you asked your girlfriend when you were just getting to know each other. A good subject to start with is to ask them how they met each other. They'll enjoy telling stories about each other without feeling interviewed. Just don't show too much interest as some "friends" may take it the wrong way. Show a general interest in them, but save the flirtatious tone and wandering eye for your own girl's hip-hugging dress.
Prove she's in good hands:
Too much PDA can backfire, so when you're hanging out with your girlfriend and her friends, show your lady the right kind of attention. Kiss her on the cheek and hold her hand, but don't make her friends feel uncomfortable or jealous. Old-fashioned chivalry can be rare and it will impress her friends by far! Soon enough, you'll have them all singing your praises.
Be chivalrous:
Act like a big brother to her friends, Yes! Brother zone yourself! Hold the door open for them, replenish drinks, and if one of them says she's cold, offer up your sweatshirt. When a guy is acting funny around any of them and you're close by, put on your brother suit and come to her defense. Trust me bonus points for you once you girlfriend sees that you care! I didn't say you should pull out a chair for every single one of her friends when you're meeting up, that's taking it too far.
Be generous:
This is where Feminists and Equal Rights activists need to disagree to agree. The money you spend on her friends will go a long way, to impressing the friends and the girlfriend. If the boyfriend doesn't offer to buy her friends drinks, he runs the risk of looking cheap."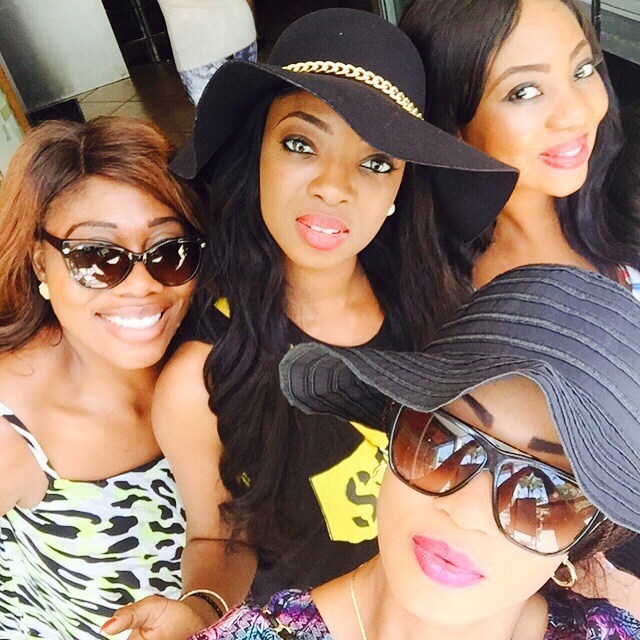 Include her friends:
Unlike in the guy's case where this is a no-no, you should totally do this for her friends. Plan a couples only trip, a night out in the city, and suggest her friends come along with their boyfriends. By including them in your plans together, they won't feel like you're trying to hijack all of your girlfriend's time. If one of her friend's has a boyfriend, set up a double date. "As much as possible, divide time between alone time together, and time spent with other couples or in a group,"
Don't act moody:
Save the sulking for later. If your girlfriend says or does something you don't like around her friends, take her aside later and tell her what's bothering you. Sometimes we ladies act differently around our friends. It's okay to let her know she's busting your balls a little too much, but don't call her out in front of her friends.
Understand her need to vent:
We ladies tend to talk about every little detail so if she's venting about something her friend did to upset her, or how her friend hooks up with a lot of guys, keep your girlfriend's comments to yourself when the time comes to meet her friends. Don't even let it slip that you know something about what the said friend did last weekend, even if she brings it up herself.
Agree to disagree:
If you really can't get along with her friends, go ahead and minimize contact. It's okay to have separate lives, where she hangs out with her girlfriends, and you can hang out with your friends, if you value the relationship, you'll find a way around the tension. It all comes down to communication."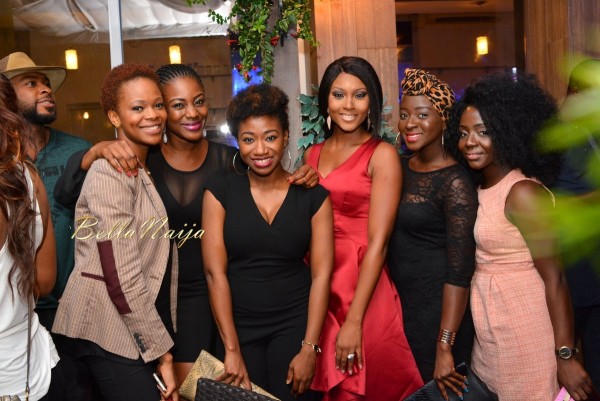 So, Did I miss something? These are not universal truths, if you have more to add/subtract from this list. Hit us up in the comment section so we can all drink from your well of wisdom.
Till next week, I'll leave you with this funny video from @luv_jjp!
Photos: Instagram/@trevor_stuurman/@iamgalla
Some Tips: Glamour / Cosmopolitan/ True Love West Africa and all the magazines I've read all over the years + my own experience.