It's "Mr. & Mrs. Bello"! Funke Akindele & JJC make First Public Appearance as Newlyweds at MC Abbey's Comedy Show in London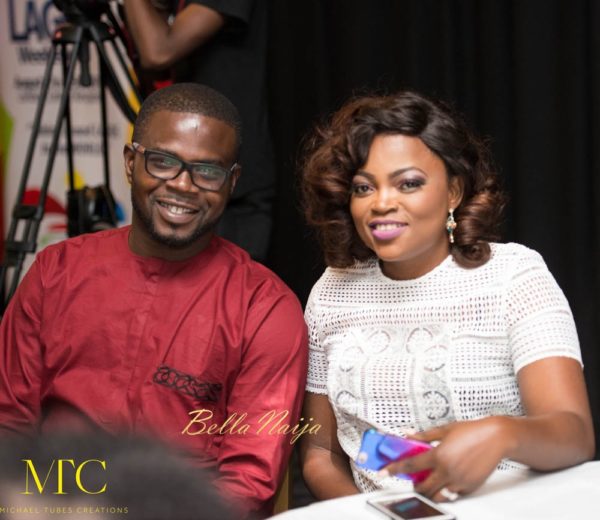 Yesterday a press statement was released by actress Funke Akindele's publicist, Biodun Kupoluyi, on why she opted for a private ceremony with her new husband Abdulrasheed Bello in London.
The quiet ceremony was witnessed by immediate family members, the best man, maid of honour,  and friends with strong ties.
According to the press release, the couple said "The decision to do it quietly was right for us and we pray for the understanding of our close friends and fans at this offer of a lifetime moment. At a good time, we shall look back and in appreciation of divine grace and your support, we shall celebrate milestones and where we are in life."
Following their wedding, they made their first appearance as newlyweds at MC Abbey's Comedy Show in London.
See more photos from the event below.