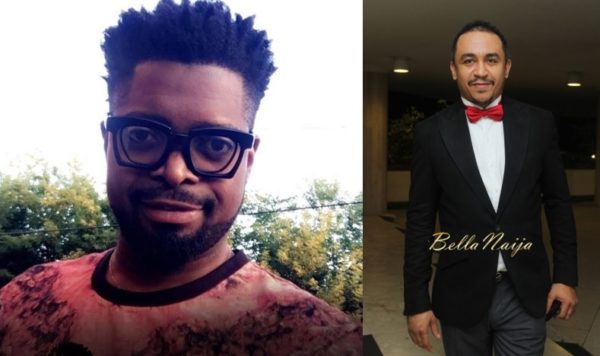 A couple of weeks ago Cool FM on-air personality Freeze went on Instagram to apologize to a couple of people he had called out on social media in the past. Notably he apologized to his old friend Basketmouth saying that he was ready to bury the hatchet and move on in peace.
Yesterday however had a different story to tell.
Basketmouth posted a photo of an expensive Rolex and captioned:
I will only spend N23,000,000 on a watch, if the watch can tell me……
1: The time Jesus is coming back
2: When they will bring back the girls
3: The time corruption will stop in Naija
4: The time the Naira will be equal to the dollar….just to mention a few.
A few hours ago Freeze also went on Instagram to throw shade at Basketmouth's post by posting a photo of himself wearing the exact same watch.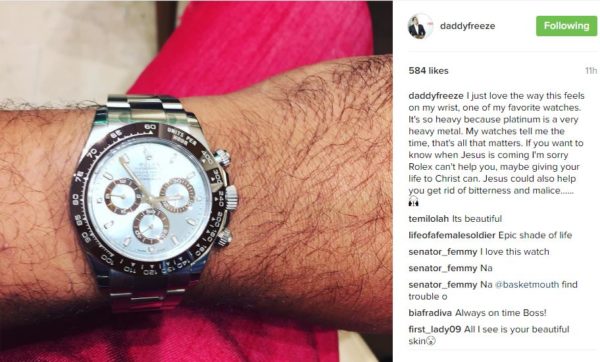 He captioned "I just love the way this feels on my wrist, one of my favorite watches. It's so heavy because platinum is a very heavy metal. My watches tell me the time, that's all that matters. If you want to know when Jesus is coming I'm sorry Rolex can't help you, maybe giving your life to Christ can. Jesus could also help you get rid of bitterness and malice……"