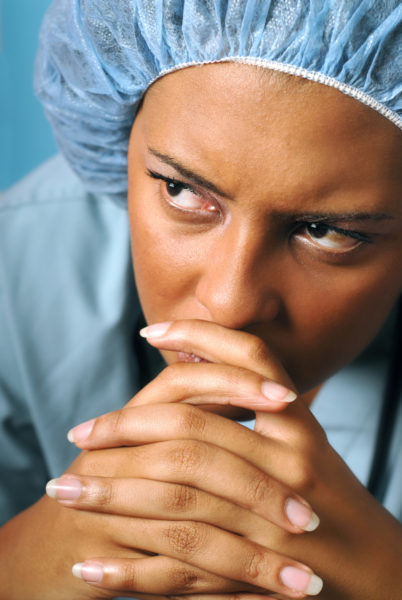 Aunty Bella is our  agony aunt column on BellaNaija. We launched this column in the early days of BN and periodically feature issues sent in by BN readers.
***
Hello all,
I was wondering if anyone on here could give advice on how to get into Post-Baccalaureate Programs and Eventually Medical School in America as an international student. Here's a little bit of background about me.
I just recently graduated form a psychology degree here in Canada. At first when I came to Canada, I was very clueless as to what I wanted to do in future, although I knew that I would eventually go back to Nigeria after my studies. Being a doctor was never in my mind.
At first I majored in physics which I really hated (and it was also eating through my GPA) so I switched to psychology after my second year. Towards the end of my final year, I started Thinking about what to do with my life. Out of every career path I considered, being a doctor was the only option I really liked and it's the only profession I see myself doing for the rest of my life. Ever since I had this realisation, I have been having sleepiness nights; Reason being that I started considering it very late.
I have combed through the internet looking for more information on the next step to take, but unfortunately they all seem to be pointing in one direction: it's extremely difficult for Canadians, and let alone international students to get into Post BACC programs or medical schools in America. Some people that did get admitted completed their undergraduate degrees in The US. So from my research my situation is pretty much hopeless (OMG). I am not considering Canadian schools because I do not have all my prerequisites and Post bacc or Special masters programs are not being offered here in Canada. To make matters worse, there are only seventeen medical schools in Canada so it's very competitive and they also do not accept international students.
I personally know some people who got admitted into US medical schools but they were all either Canadian citizens or permanent residents in Canada. Right now, going to America for medical school is the only shot I have at studying medicine. I am currently trying to improve my extracurricular activities by volunteering in a hospital .I am also looking for research assistant positions at the moment.
The perquisites that I have are: One year biology with labs and one year general chemistry with lab and Biochemistry-I had to take them because they counted towards my degree requirements.
So my question is: has any one ever taken this route or been in my situation? Where do I start from here? Has anyone here ever gotten admitted into a post bacc program or special master programs (SMP) as an international student with international credentials? Does anyone know of someone that knows someone that got in? What do should I do to improve my credentials and to make myself a competitive candidate? Which program is better suited for someone with my background: post bacc, SMP or both? Please any contribution would mean so much to me no matter how little.
Thank you all in advance.
Photo Credit: Nikolay Mamluke | Dreamstime.com