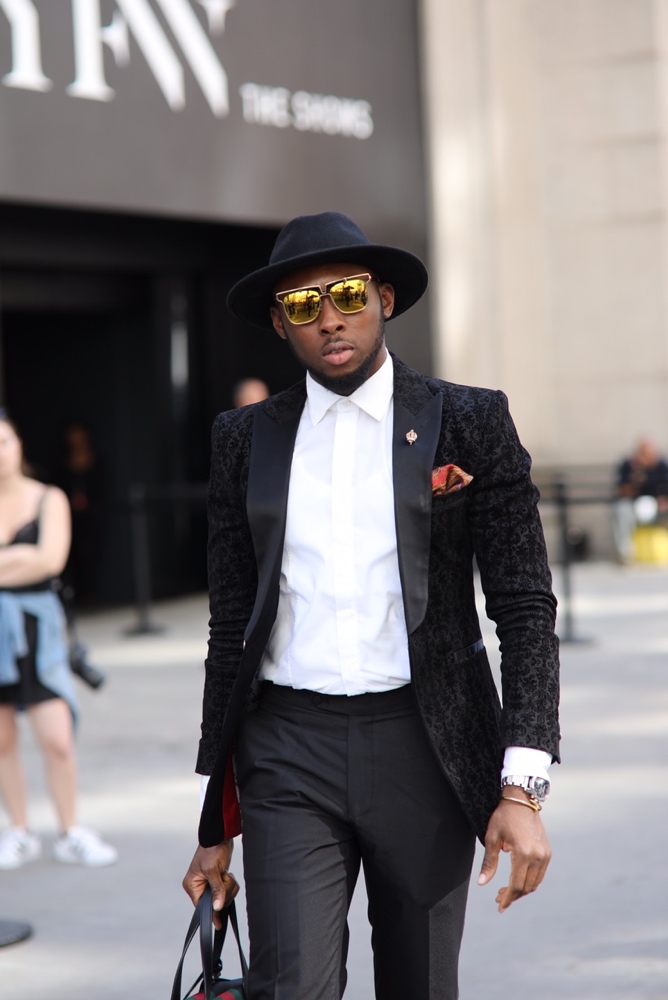 Media personality and Style Blogger Efe Tommy of www.uberstyle.org was in New York for New York Fashion Week 2016 as the city played host to fashion's Spring/Summer 2017 presentations and social media fashion and style pages including Claire Sulmers's Fashionbombdaily didn't stop buzzing with his day to day look for the daily shows. From his instagram page (@efetommyoflife) and snapchat (@iamefetommy), he attended shows from Marc Jacobs, Jenny Packham, Jeremy Scott, Anna Sui just to mention a few.
From his day one look in ankara print outfit by Big Ben Kilani, tucking in a Mai Atafo buba into sokoto to signing out in a blue tunic from rising designer Ifi Alexander, Efe Tommy shows that he's not into trend but follows what fits his personality, style and disposition. He was styled by Moses Ebite of Moashy Styling.
"You have complete control of your style and how you want to be portrayed. If I could give one fashion tip it would be to compliment every outfit with at least 1 statement piece."- said Efe Tommy.
Checkout his stylish looks!
LOOK 1
Where: Hood By Air & Lacoste
Outfit: Big Ben Kilani
Shoes: Adidas
Bag: Gucci
Hat: Topman
LOOK 2
Where: Rebecca Minkoff & Adaem
Outfit: Big Ben Kilani
Shoes: Lanvin
Bag: Gucci
Snapback: 1805 Ministry
LOOK 3
Where: Vera Wang, Artistix & Anna Sui
Outfit: Jason Porshe
Shoes: Valentino
Bag: Gucci
Hat: Topman
LOOK 4
Where: Proenza Schouler, Dion Lee & CG
Outfit: Hakbal
Shoes: Jimmy Choo
Bag: Gucci
Pocket Square: Etro
Bag: Gucci
LOOK 5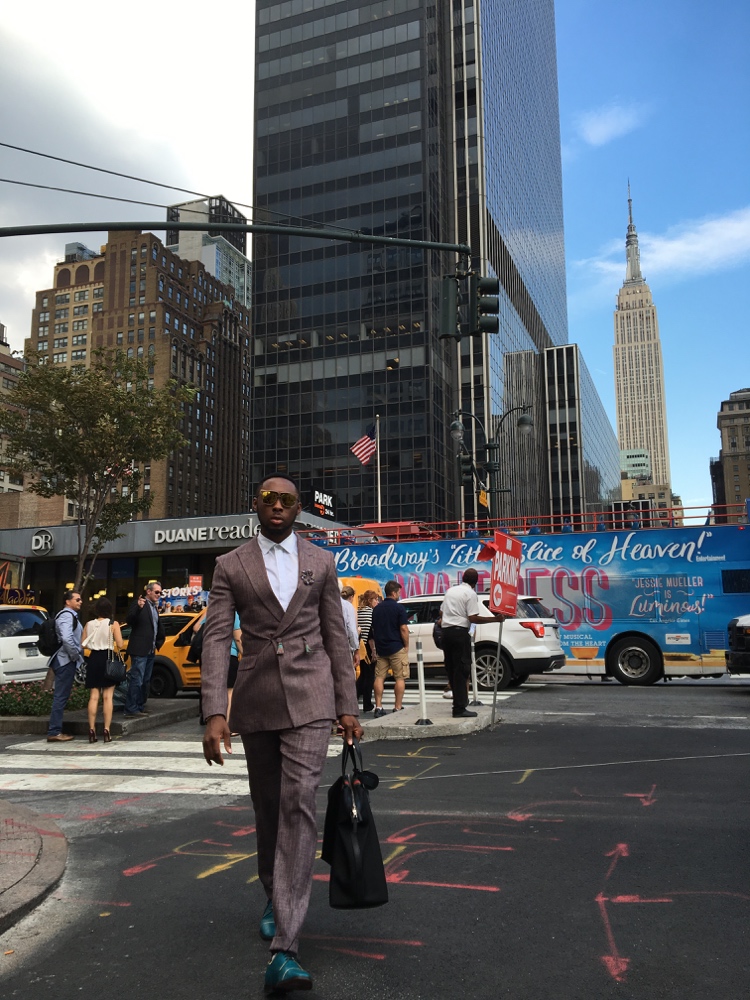 Where: Zimmermann
Outfit: Big Ben Kilani
Shoes: Christian Louboutin
Bag: Gucci
LOOK 6 (First look)
Where: Marc Jacobs
Outfit: Mai Atafo
Shoes: Adidas
Bag: Gucci
LOOK 6 (Second look)
Where: CDFA Closing Brunch
Outfit: Ifi Alexander
Shoes: Christian Louboutin
Bag: Gucci