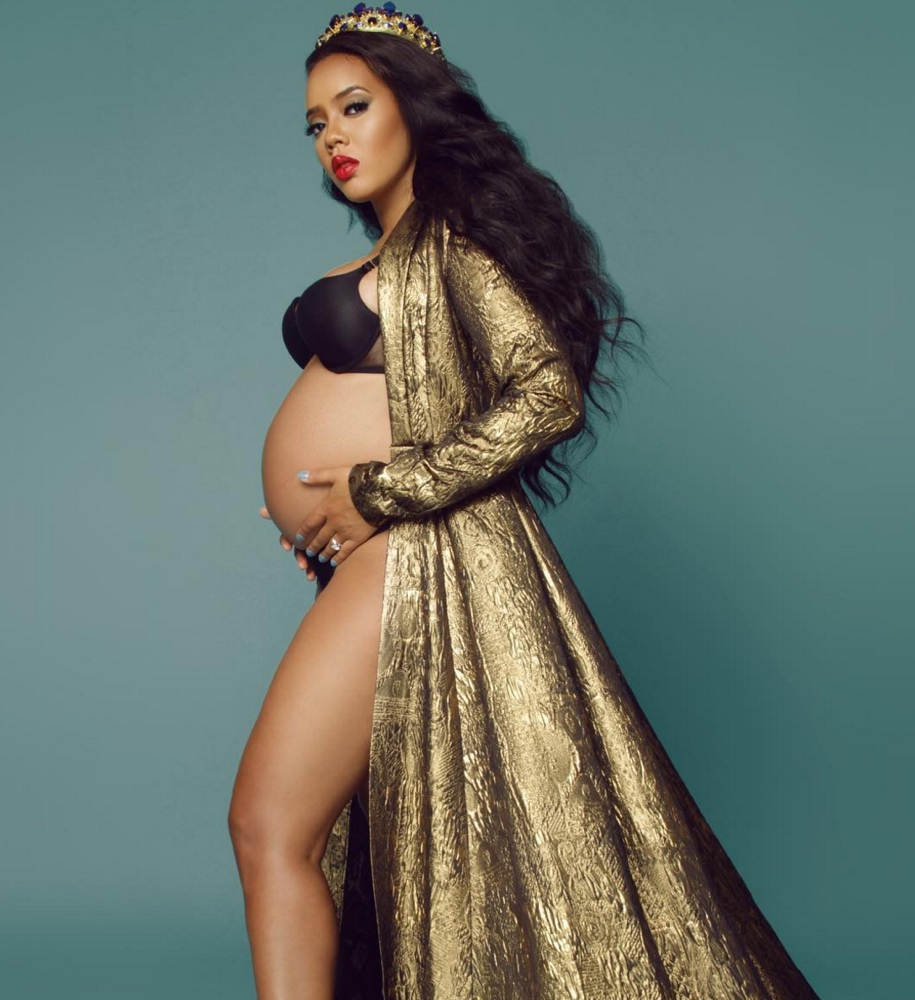 It's Wednesday and it's time for a new edition of BN Style Your Bump, a series where BN Style looks into maternity style from different women to help inspire you! So far we have profiled Chrissy Teigen, Patricia Bright, Kourtney Kardashian, Tamera Mowry, Maky Benson, Blake Lively, Lami Phillips, Nikki Perkins, Lilian Esoro Franklin, Kate Middleton, Teslimat Yusuf, Kerry Washington, Ciara, Ella Mo, Olaide Olaogun, Alicia Keys, Eudoxie Bridges, Anne Hathaway, Melanie Fiona and Teyana Taylor – click here to see them glow in style.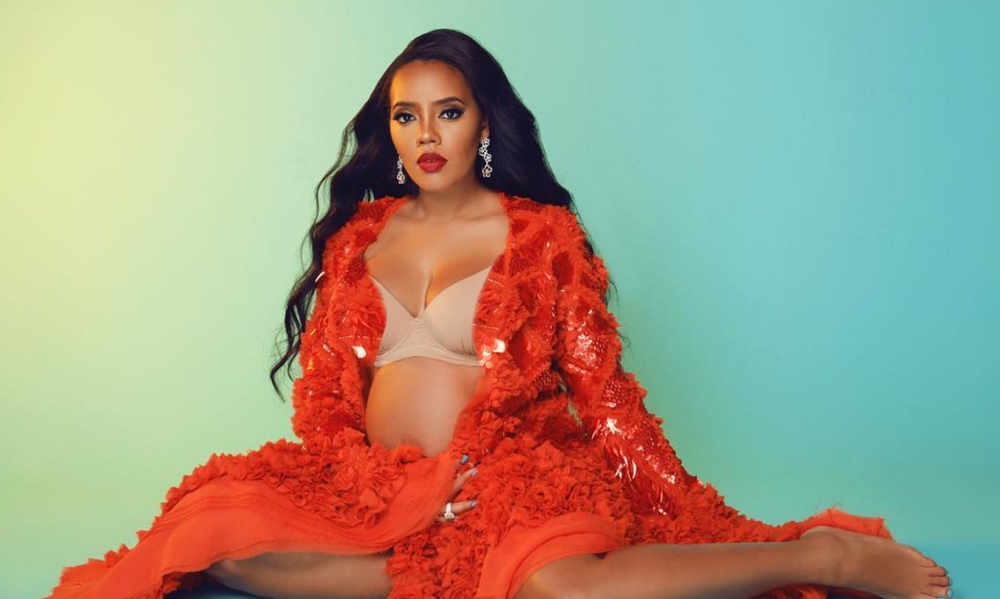 For today's edition, we have Angela Simmons. Angela is the daughter of rapper Russell Simmons (Rev Run) and a reality TV star on Growing Up Hip Hop with Romeo Miller. She's also quite the fashionista and I was really excited for her edition when I heard she has a "bun in the oven," I was just waiting for more "baking time."
With the help of her friend Kanayo Ebi who is also her stylist, Angela's maternity style is definitely one of our most stylish edition so far. She's quite versatile with what she wears, you'll see the usual jackets, maxi dresses, pants and pencil dresses but what I really love is her shoe game. We'll start with her casual outfits and then move on to the more glamorous looks.
Casual Looks: Short Dresses
Long Dresses & Prints
Comfy Trousers & Jumpsuits
Gym Lover; Stay fit & focused!
Glam Night Out Looks – Look our for her shoes too!
Trousers
Dresses
Love how she drapes the jacket on her shoulders for an evening look
That wraps it up for today's edition of BN Style Your Bump. Don't hesitate to suggest who you'd want to see next Wednesday! And if you'd like to be featured, send an email to [email protected]!
Photo Credits: Instagram | @angelasimmons