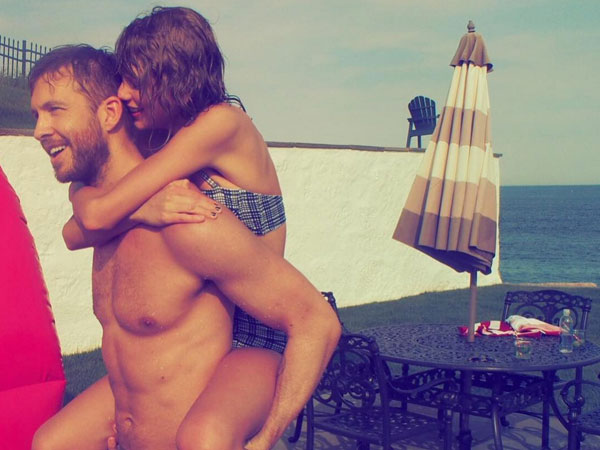 Was Taylor Swift the one thing in Calvin Harris' way? The Scottish DJ released a new up tempo breakup tune and the catchy lyrics brought up some questions.
Back in June, Calvin and Taylor split after more than a year of dating and the internet could not get over it.  Things got ugly when she took writing credit for his song "This Is What You Came Here For" after she originally used a pseudonym. The move caused Harris to delete his originally amicable tweet and call her out online.
She moved on to Tom Hiddleston and broke up with him after 3 months of dating and since then her fans have been holding their breaths in anticipation of the perfect breakup song/album.
Sorry Tay, but Calvin was Swifter (all pun intended)
Harris' new lyrics say:
Why wait to say? At least I did it my way/Lie awake two faced, but in my heart I understand/ I made my move, but it was all about you/ Now I feel so far removed. You were the one thing in my way."
The DJ never directly references his famous ex, but fans were quick to make the comparisons online.
Watch the lyric video here: