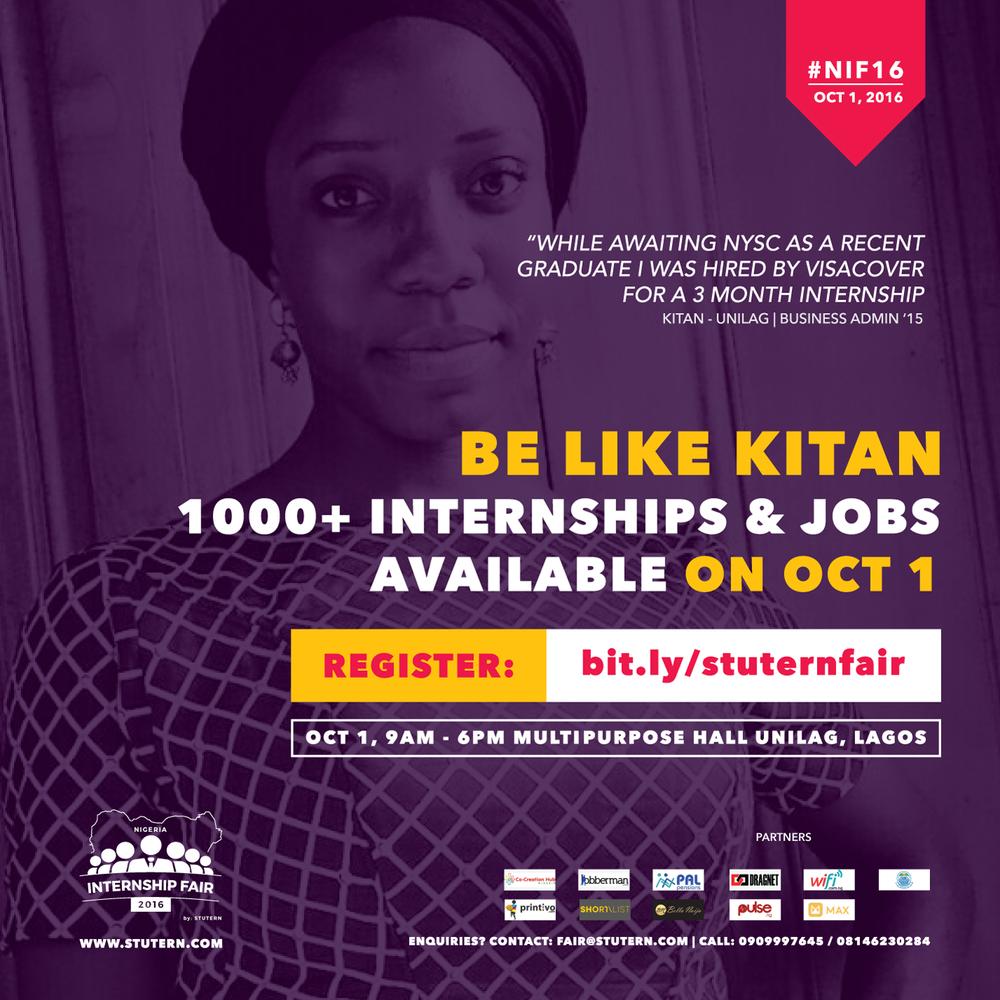 In the past, we have had Job Fairs even in Nigeria, but very little for internship fairs. Many people currently don't have jobs, not because they are not talented, but they don't have the exposure/opportunity.
By now we all know that, "Talent is equally distributed, opportunity is not". Here is an opportunity!
The Lagos-based company, Stutern – the leading platform that connects interns with employers in Nigeria, has put together an event for employers to hire top undergraduates and recent graduates who are looking to kick start their careers through internships.
The Nigeria Internship Fair is a one-day event that would bring 1000+ pre-screened undergraduates and graduate job seekers in a room with about 200 employers, for immediate internship and employment opportunities.
Due to the promise of the fair, there would be a screening process to ensure the suitability of candidates for the available roles, which would save the employers' time.
Need we say more, find the details below:
Date: Saturday, October 1st, 2016
Time: 9AM-6PM
Venue: UNILAG, Multipurpose Hall, Akoka-Yaba, Lagos, Nigeria
Would you like to participate?
Employers, please click here to register
Candidates, please click here to register.
Interested Sponsors and Partners click here
Contact us. We would be happy to hear from you!
Email: [email protected]
Twitter: @stutern #nif16
Phone: 0909-999-7645 | 0814-623-0284
_______________________________________________________________________
This content has been published for free as part of BellaNaija.com's commitment to youth, education, healthcare and community development as part of our corporate social responsibility programme.