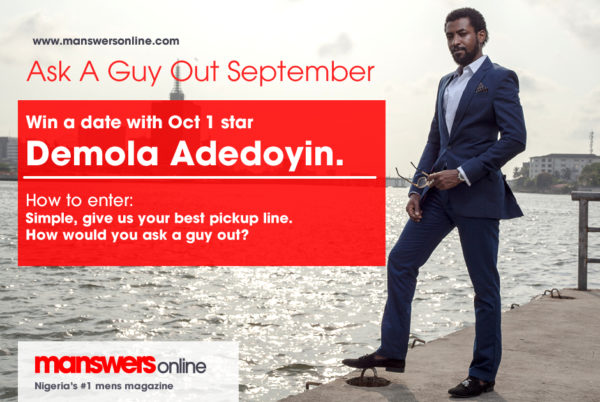 September is "Ask a Guy Out" month at Manswers and it's time for the ladies to take charge!
As its our tradition to switch roles once a year and let the ladies do the wooing for a change, we are also giving our single female readers a chance to win an all expense paid date with our muse for this month, Nigerian rising actor Demola Adedoyin.
You can win a date by simply dropping your best pick up line.
For rules, terms & conditions, visit www.manswersonline.com/entertainment/september-ask-guy-month-oct-1st-star-demola-adedoyin/
________________________________________________________
Sponsored Content