One of Toke Makinwa's besties, designer Kunbi Tomori of April by Kunbi got married last weekend, and the media personality was a bridesmaid.
The night before the wedding, Toke shared on Snapchat how happy she is for her friend, and she repeated her sentiments on Instagram to inspire others not to give up on God and love several hours ago, but has since deleted the post.
Toke said while they were on vacation in Miami in September 2015 with designer Toju Foyeh, OAP Gbemi Olateru-Olagbegi and Kunbi's sister Esther – click here if you missed it, the girls were planning the 2016 girls' trip, but Kunbi adamantly said she will be getting married this year.
On Snapchat last week, Toke said she admires Kunbi's focus, and how she was so clear and sure she would be getting married in 2016. Toke also said Kunbi predicts that she (Toke) will get married again in 2017.
Here's what Toke shared to inspire others –
Oh what a huge difference a year can make!!! This time last year, we were in Miami, eating out, drinking and letting our hair down and now you are on your honeymoon.

I know it is not my story to share but your faith in God for what you want has changed my life, you literally spoke it to existence.

Kunbi kept saying this time next year, I will be married and God heard. As this picture inspired me, I share to inspire someone else, God hears, whatever you are trusting God for, don't give up.
Kunbi and Lanre knew each other for 5 years before they got married, they were introduced by his brother's wife. The newlywed Tomoris dated once before and rekindled the relationship in the past year – click here to see their fairytale wedding!
They are now on their honeymoon in Europe – so far they have gone to Santorini in Greece and Milan in Italy.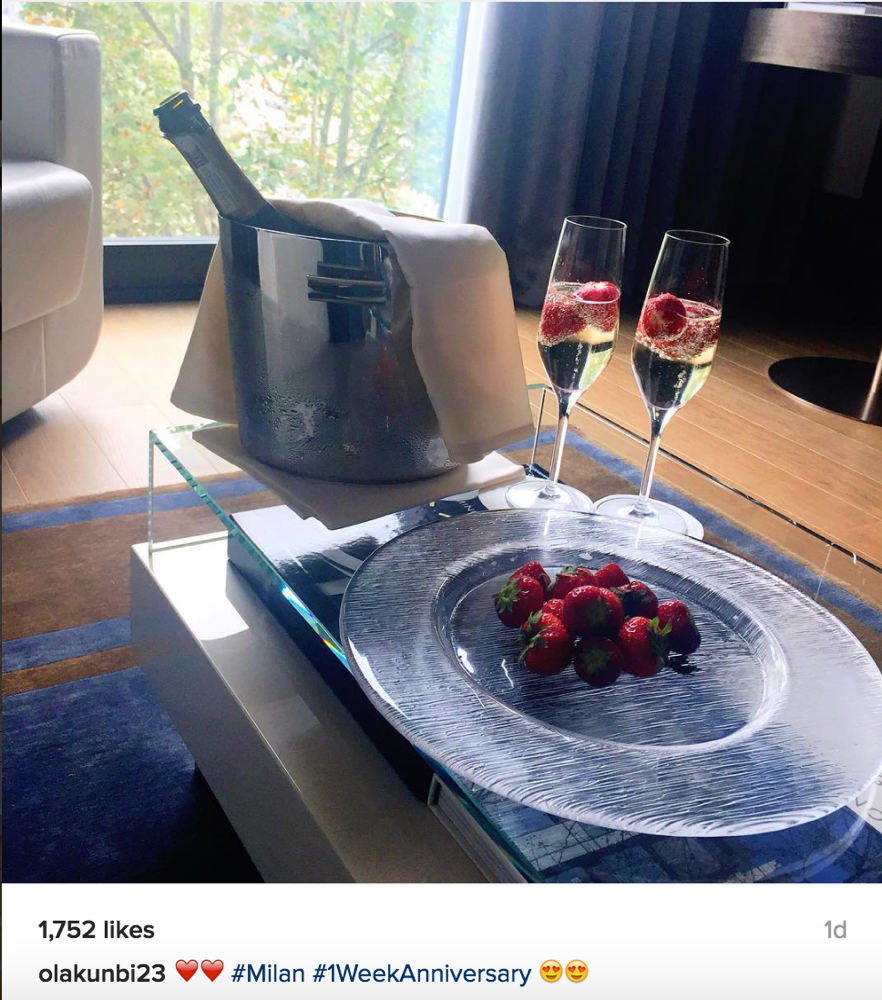 Photo Credit: Instagram.com & August Udoh Photography