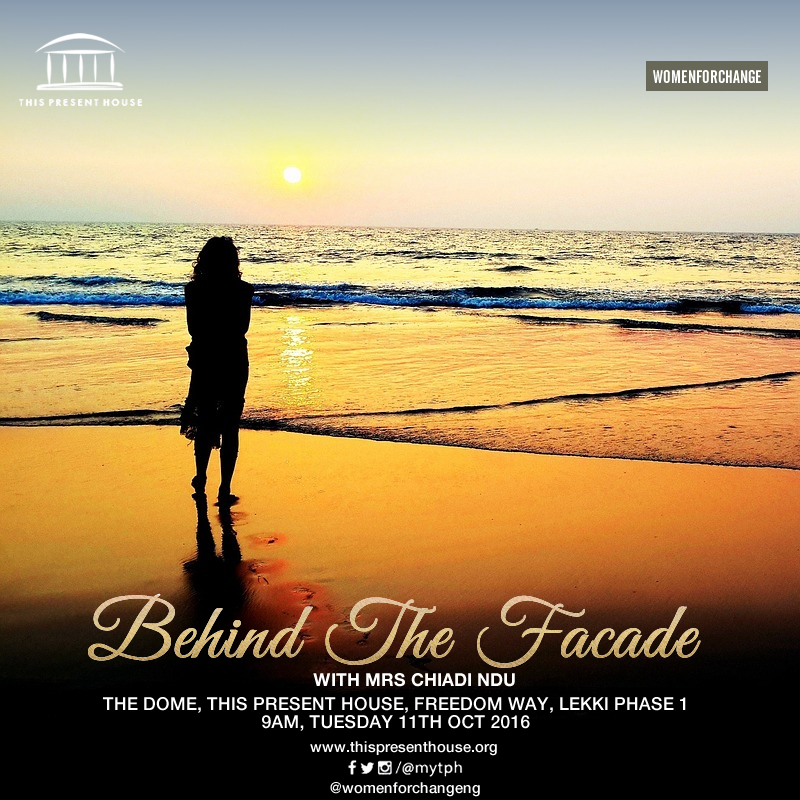 We hide our emotions behind a mask. We put on a facade to the world that all is well, when in reality our thoughts and feelings tell a different story. We need to remember God loves us just the way we are, and He is waiting for us to come to Him with His arms wide open.
Don't miss tomorrow's Women's Breakfast Meeting with Chiadi Ndu at The Dome, This Present House, Freedom Way, Lekki Phase 1 by 9am.
Date: Tuesday, October 11th, 2016.
Time: 9am.
Venue: This Present House, Freedom Way, Lekki Phase 1, Lagos.
The Women's Breakfast Prayer Meeting is hosted by the Women for Change ministry of This Present House, a community of Godly and spirit-filled women driven by purpose to effect God-centered change in our families, relationships and the society at large.
If you cannot make it to the Dome, you can watch online at www.thispresenthouse.org and follow them on Instagram @womenforchangeng. Also follow us on Facebook, Twitter, Instagram @mytph.