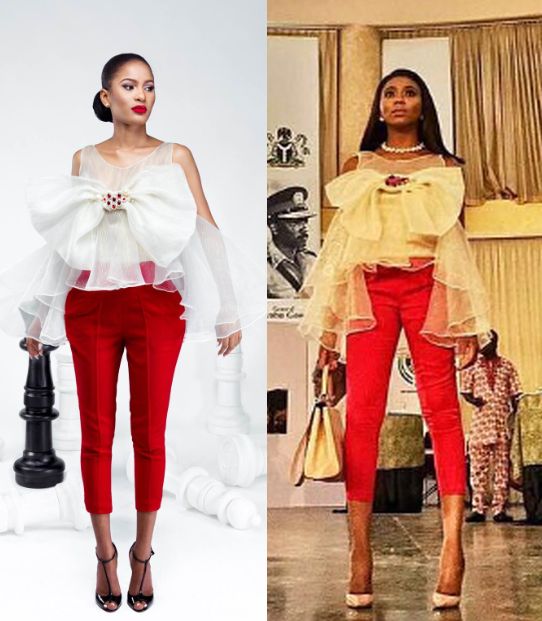 TV girl and Fashion Darling Stephanie Coker looked amazing in a piece from OG by Style Temple's 'Ipseity' collection.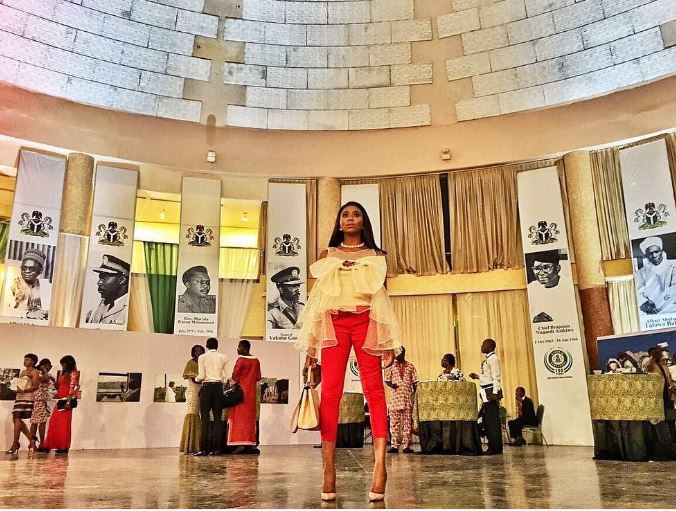 She wore the look to host the red carpet at Bayo Omoboriowo's book launch in Abuja which was well attended by dignitaries including President Muhammadu Buhari, Prof Yemi Osinbajo, Bola Tinubu among others.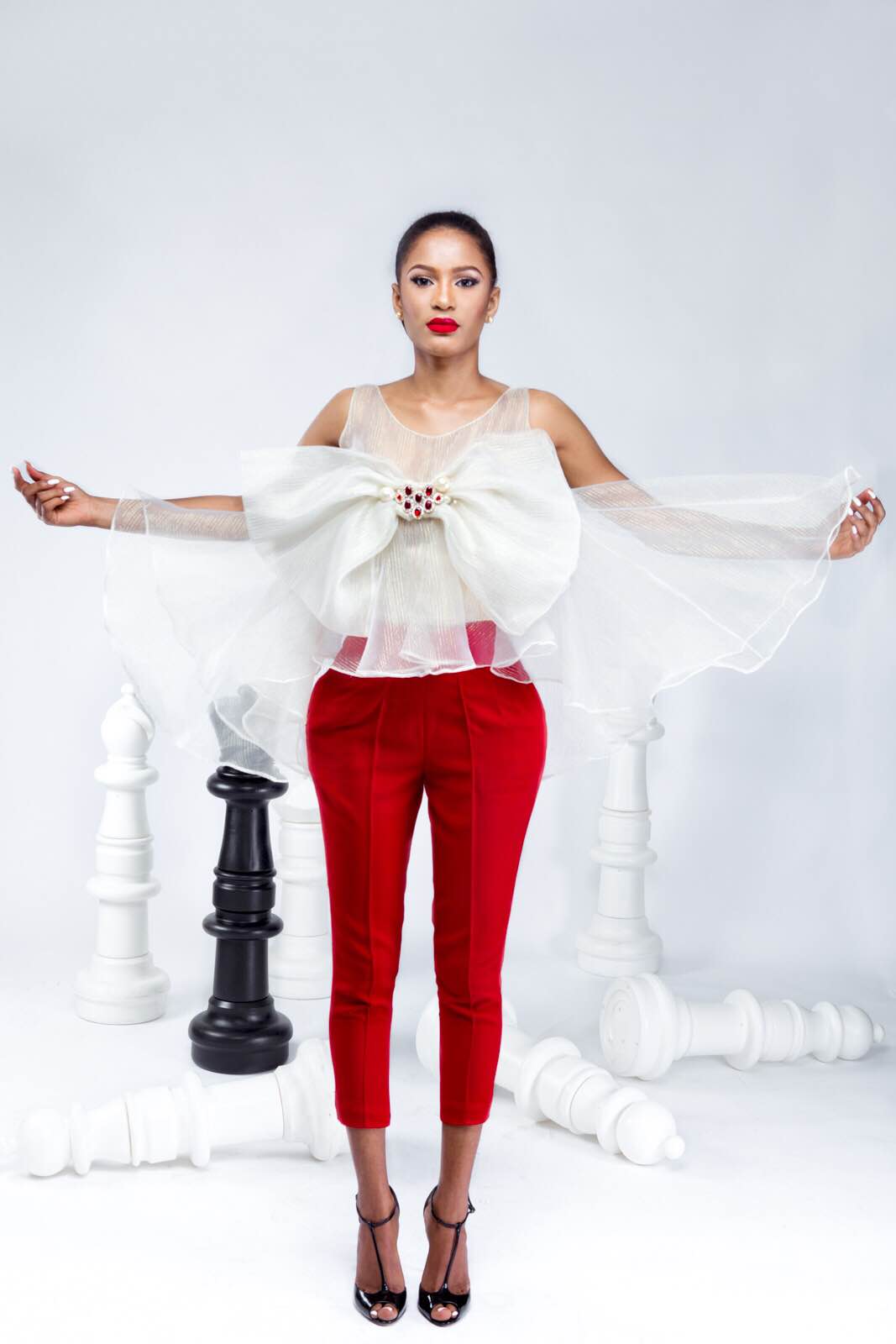 OG by Style Temple is a ready-to-wear diffusion line off couture brand Style Temple which has a loyal following of elite clientele.