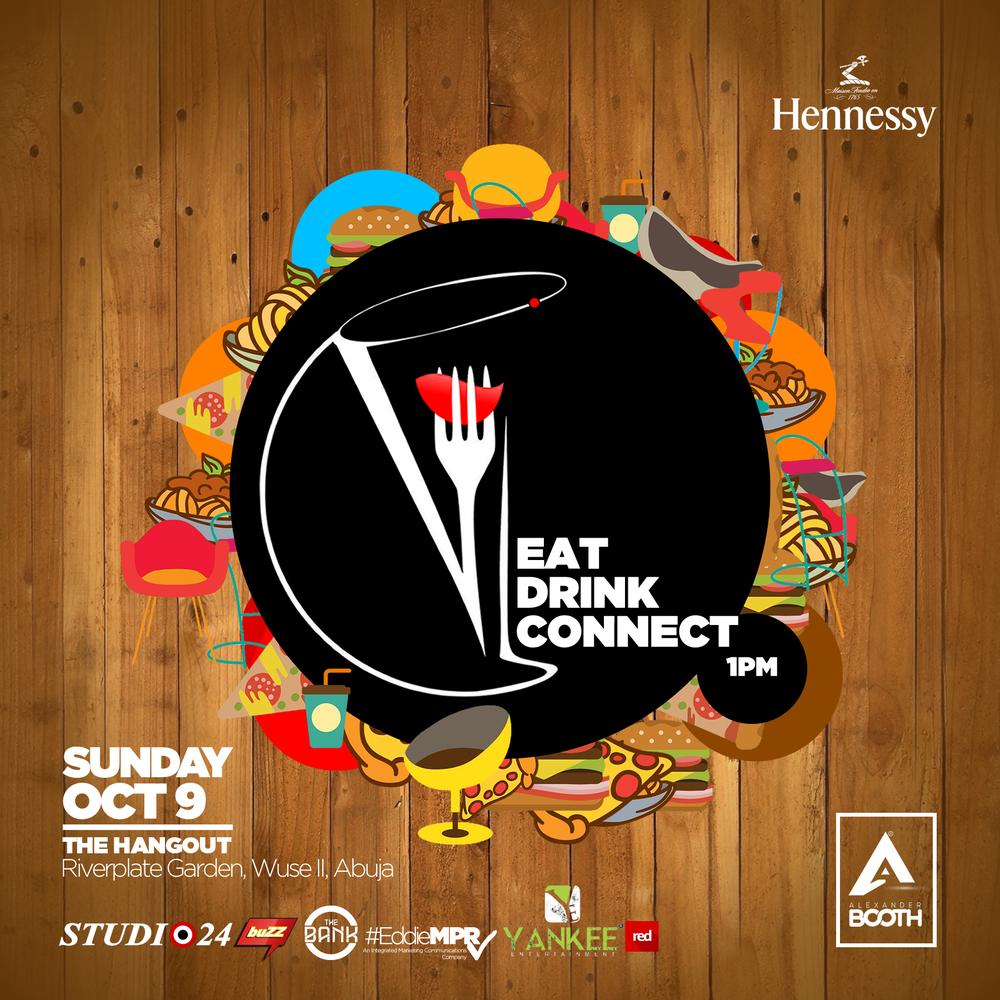 Eat Drink Connect in conjunction with Hennessy is proud to present its first edition on Sunday, 9th, October2016. 
Featuring a pre-event glitteringdinner, food & drinks workshop,exhibition, street music andperformances, networking and game shows, the culinary event promises to be to be the perfect start-off for subsequent indoor and outdoor events guaranteed to keep participants coming back for more.
The quarterly urban food, drinks and networking event will be one of a kind as it will have no single location, rather it will take over as many City Centers and surrounding districts of Abuja, presenting exciting programs of indoor and outdoor activities.
For more information, please visit,www.eatdrinkconnect.com.ng
Date: Sunday, October 9th 2016
Time: 1:00PM
Venue: The HangOut, Riverplate Garden, Wuse II, Abuja
Connect with us on IG | Twitter | Facebook page @edcnigeria
Website: www.eatdrinkconnect.com.ng
Youtube: https://youtu.be/Q36XLJAhCHc
#EDCnigeria #MoreThanAnEvent#EddieMPR
__________________________________________________________________
Sponsored Content