In 2015, I tested a hypothesis on youth entrepreneurship which I had held onto for quite a while. My question was whether we can foster and enable entrepreneurial ideas in young Nigerians than what currently ails. I decided to test this hypothesis at Lagos State Model College, Meiran in collaboration with Covenant University's Hope Foundation Center.
We set out to train students on how to write business plans, pitch business ideas with the AWP Network providing seed funding for this initiative. Out of the 300 entries we received the panel of judges selected the top three ideas. The AWP Network's agenda was to take this a step further by connecting students who participated in this program to existing innovation hubs so that they can continue to work on their business ideas, refine their strategy and make it a minimum viable product in the marketplace. Well, the winners received the funds and surprisingly, gave the funds to their parents for "safe-keeping." The students put their entrepreneurial ideas on hold and are focused on completing their education. I am curious to know why both cannot happen at the same time. Perhaps it is the intense cultural emphasis on education or the ingrained idea that excellence or success means completing a higher education.
I shudder to think: what if Michael Jackson put his genius on hold and did not start producing music until he completed a Master's degree program at 25? How about Lebron James; imagine if he held off on basketball until he completed his Ph.D. program. What about Bill Gates? Or Mark Zuckerberg whom many young Nigerians admire so much and desire to be like as seen from his recent visit to Lagos and Abuja. I remain curious to know if Innovator Peter Thiel paid young Nigerians not to go to college and provided them with an opportunity to develop and pursue their business ideas, as he does with the Thiel fellowship program, would their parents allow.
The truth of the matter is that many young Nigerians are discouraged from entrepreneurship and innovation until they have completed a higher education program and are confronted with an unfavorable job market. It is then that entrepreneurship is explored as an alternative. This should not be.
Entrepreneurship needs to be nurtured, fostered and not only practiced in survival mode.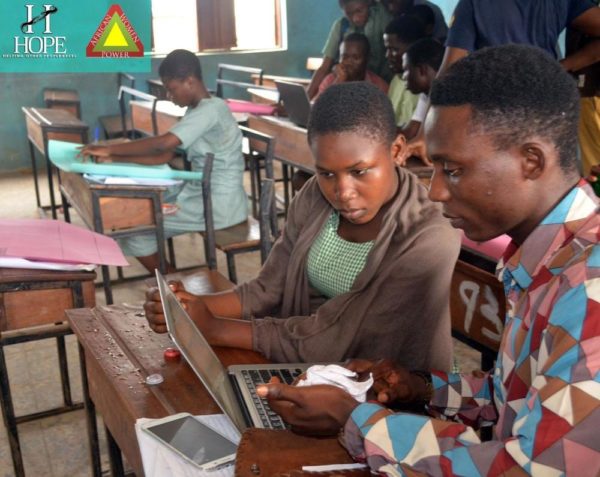 Nigerians are extremely competitive. In the United States alone, census data recognizes Nigerians as the most educated immigrant group. Nigerians are amongst the top doctors, nurses, lawyers, and engineers in the diaspora. However, we lag behind when it comes to startups and fostering entrepreneurial ideas as we are risk averse. In the context of community and economic development, and despite infrastructural challenges, business education and entrepreneurial ideas ought to be fostered early on.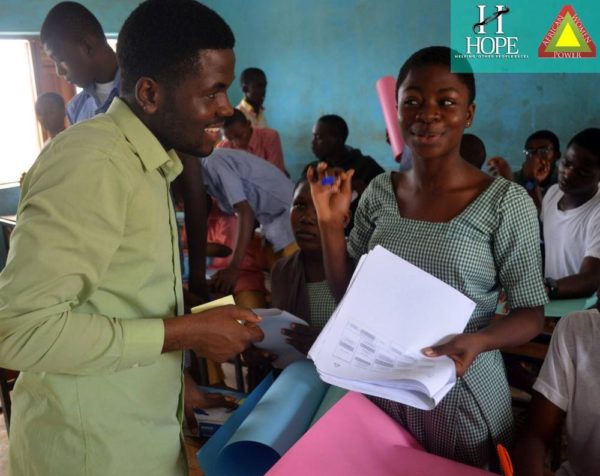 In 2012, 4 Nigerian girls developed a generator that runs on urine. The girls received enormous publicity for their invention at the time. However, I am pushed to ask: is anyone working with them to make their product a minimum viable one? Or will the girls have to wait until they obtain a Ph.D. and get married before they continue to explore their entrepreneurial ideas? Why do many young Nigerians have to wait until they complete a higher education and are in an unfavorable job market before embarking on an entrepreneurial journey? What will it take to change this culture that discourages entrepreneurship and innovation at an early age?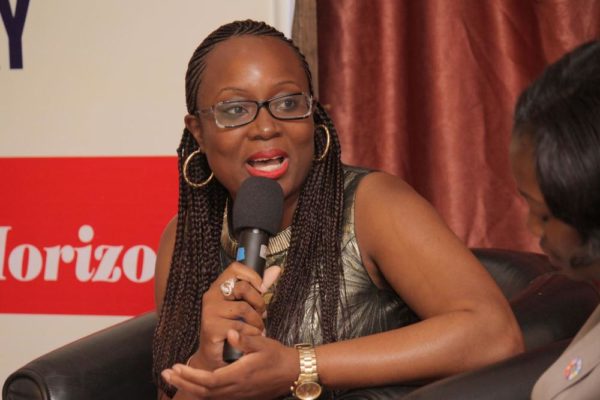 Certainly, Nigeria is not the United States, nor is Nigeria considered a first-world country, but can be best described as an emerging economy. Peter Thiel, Mark Zuckerberg, Bill Gates, Lebron James – don't yet exist for us but we do have a few successful innovators who can help to inspire our youths on entrepreneurship and innovation. It is important that parents encourage business ideas and innovation in their children early enough so that it becomes ingrained, not as an alternative but as a path to economic freedom. This is not an easy task. It also does not mean that entrepreneurship equates to street hawking or that parents will raise an "out of school" child. Both processes can and should co-exist.
Parents should not wait until their children have attained a postsecondary school education and are confronted with an unfavorable job market or at a job where the company never pays salaries on time before exploring entrepreneurship – this should change. When one is young is exactly when they can take the risks needed to make a change; be entrepreneurially disruptive and innovative. Schooling should be a worthwhile experience. Primary and secondary schools should look to establish innovation labs to encourage students to become more entrepreneurial. The school and the child could come up with a revenue sharing model should a student's product become a viable one in the marketplace. The private and public sector can work together with schools to strengthen curriculums, establish a student-focused Innovation Lab Competition or a business plan contest for primary and secondary school students. The future lies with our youth. We need to do more to encourage, support and foster their "naïve" business ideas early on.
***
Mary Olushoga is founder of awpnetwork.com, a platform powering small business success for African entrepreneurs. Olushoga holds a bachelor's degree from Union College in Schenectady, New York, a Master of Science Degree from Baruch College and has served as a public policy fellow at the University at Albany, Center for Women in Government and Civil Society.
Olushoga is the 2016 winner of the African Youth Excellence Award for her leadership in business and public service, a Vital Voices Global Leadership Fellow, an IndiAfrica Young Visionary Fellow, a Women4Africa International Media Woman of the Year, a Crans Montana 'New Leader', the first-ever GOOD Maker/Oxfam America International Women's Day Challenge Winner, a Nigeria Leadership Initiative (NLI) Associate, an Oxfam America Sisters on the Planet Ambassador and participated in the Sub-Saharan African Women In Public Service Fall Institute.
Olushoga has featured on BBC World News, Black Enterprise, iwantherjob.com, sheinspiresher.com, YNaija!, omojuwa.com, Sahara Reporters.com, AFK Insider, Applause Africa, BusinessDay Nigeria, The Guardian Nigeria, The Nation Nigeria, ARISE TV, BET Networks, and presented her work on women entrepreneurs at the UK House of Lords, Duke University, Yale University, Union College, the Columbia University Africa Economic Forum, the United States Department of Labor Strategy Meeting on Inclusion, Entrepreneurship, and Disability, W!se Institute, the United Nations Commission on the Status of Women, the United Nations ECOSOC Youth Employment Forum, and the Rockefeller Foundation Tech Salon. In addition to this, Olushoga writes for GE Ideas Lab, SciDev.net, The Guardian Nigeria and the Huffington Post.
The AWP Network is proudly recognized as one of the leading organizations supporting African Women in Technology.