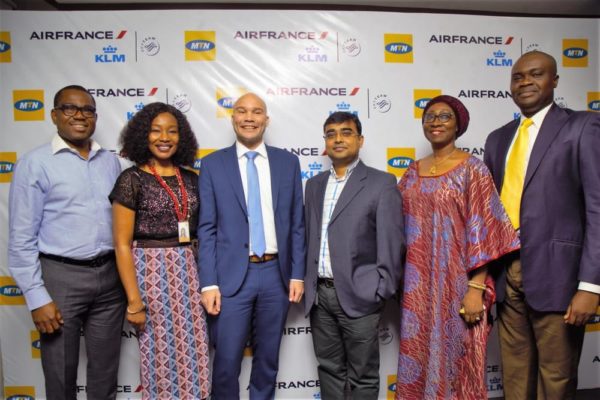 A panoramic view of London on the London Eye, a walk on the tower bridge, selfies with the most influential people in the world at Madame Tussauds, a blast from the past at the British Museum and a quick business meet at Canary Wharf. These are a few of the experiences you could be a part of in the beautiful and historic city of London this October.
For travel and tourism enthusiasts in Nigeria, the recession and dollar prices must have been nothing but bad news so we bet nothing would sound better than an offer of up to 25% discount on business class tickets plus free incoming calls for destinations in London.
MTN Nigeria and Air France KLM announced this partnership on Thursday October 13, 2016 at a press briefing which held at the MTN HQ, Golden Plaza Ikoyi Lagos.
At the event, the GM, Consumer Marketing, MTN, Richard Iweanoge said, "The partnership was conceived towards rewarding our current Platinum customers at this time. This is one of MTN's ways of supporting its loyal customers as they engage in their regular travel for different purposes."
Commercial Director, Air France KLM, Nigeria and Ghana, Arthur Dieffenthaler also expressed his delight on the collaboration. He said: "We share a bank of loyal customers who frequently use both our products not only in Nigeria but also abroad. Roaming outside Nigeria, they need to know that we care, that is why we decided to create an unbeatable offer for the end consumer."
Dieffenthaler went on to reveal that the customers who intend to take up this offer will receive a special code from MTN as a unique identifier and send travel plans to a dedicated Air France KLM email address –[email protected] quoting the unique code, amongst other information.  Air France will then send a confirmation response to the customer, advising on travel itinerary and giving details of the discounted price. Once payment is effected, an e-ticket is issued to the customer.
The period of purchase of the tickets runs from October 14 to 31 2016; while tickets remain valid till the end of December, which means that beneficiary customers must travel and return before 31 December 2016.
See more photos from the event below: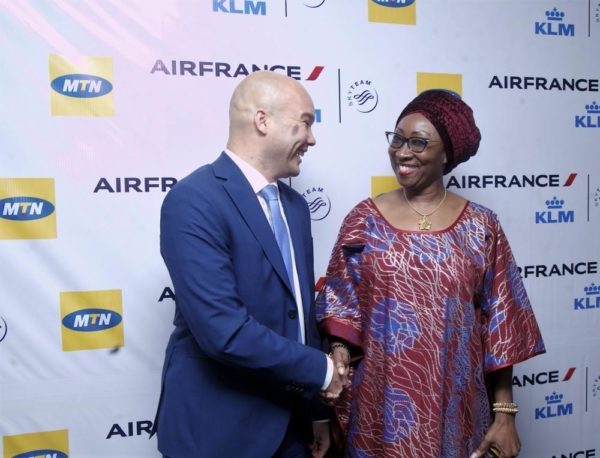 _______________________________________________________________________
Sponsored Content