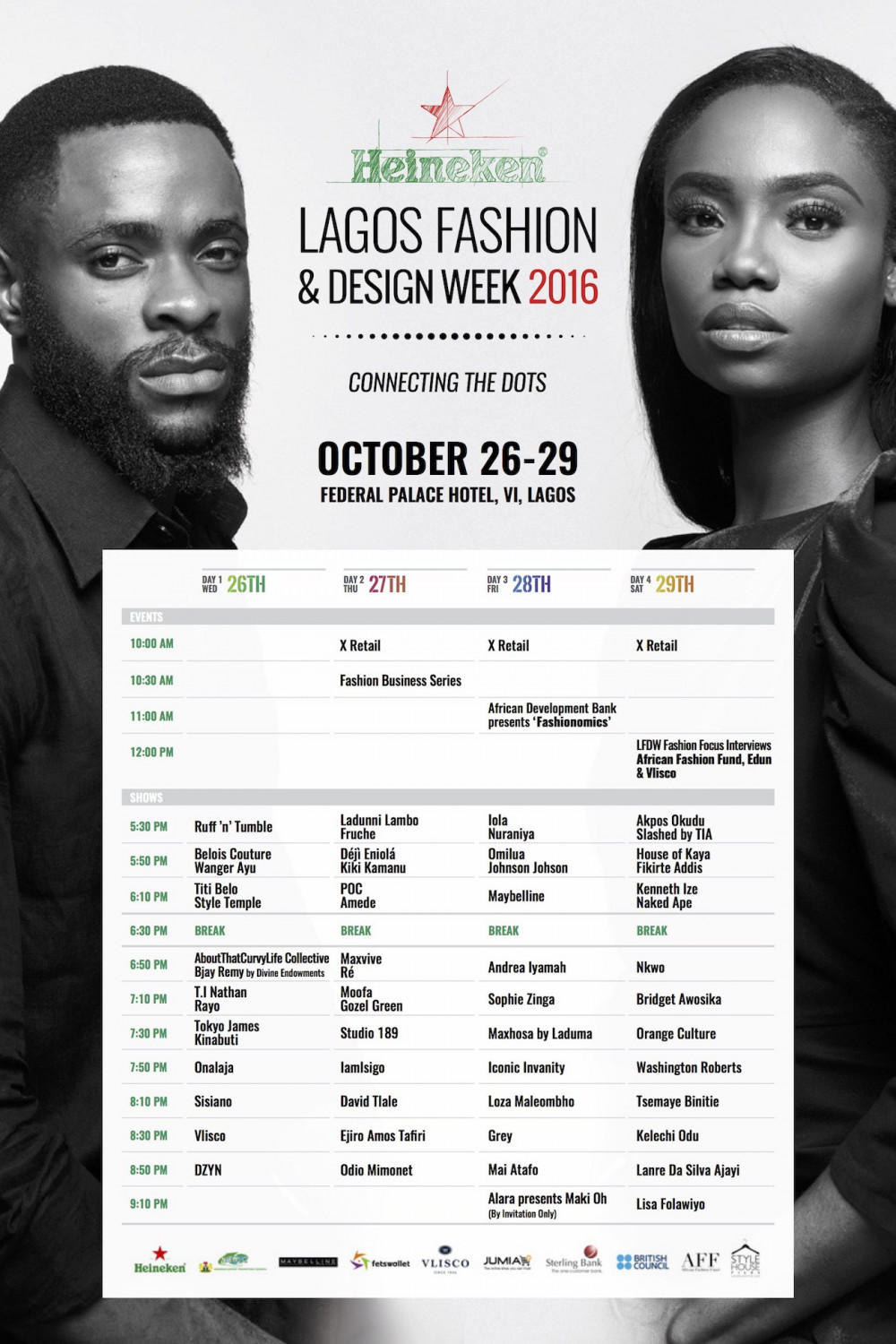 The Heineken Lagos Fashion & Design Week 2016 runway shows start today and here's the schedule with all the activity to expect at #HKLFDW this year!
BellaNaija Style, @bellanaijastyle on Instagram will be there to give you all the scoop you need, so follow us on Instagram and experience fashion week vicariously through us! Also follow the hashtag #BNatHKLFDW.
Tag us on your stylish street style photos for a repost and shoutout.
See you there!