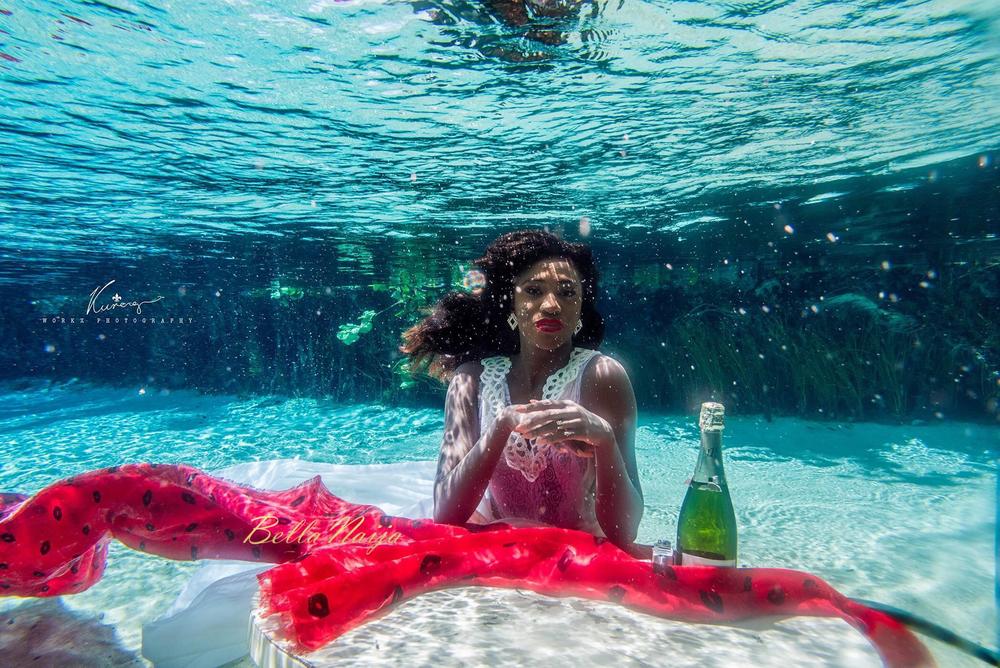 We grew up hearing about the Yankari National Park but not so many people have actually been to this place that is a National Heritage.
For those who don't know, it's a large wildlife park located in the south-central part of Bauchi State and is home to several natural warm water springs, as well as a wide variety of flora and fauna
Talented photographer Kureng Workx (he took Dewy Oputa's beautiful photos recently) decided to reignite our love for the oudoors and where better to start than at home.
In these underwater photos, one wonders the amount of time and creativity that went into taking the shots as one of the models is even seen dining under water.
See all the photos here:
Credits: 
Photography: @kurengworkx
Makeup/Costume: @makeupbyjaru