United States President Barack Obama and the First lady Michelle held the 13th State Dinner under their administration on Tuesday to mark Italian Prime Minister Matteo Renzi's visit to the United States.
A number of elected officials and celebrities, including Gov. Andrew Cuomo turned out for the occasion which also marked the last sate dinner of their administration.
First lady Michelle stole the show in a Rose gold chainmail Floor Length Versace with the dashing president by her side.
The night was capped with a performance by Pop Singer Gwen Stefani.
See photos from the event:
The Back View of the Lovely Dress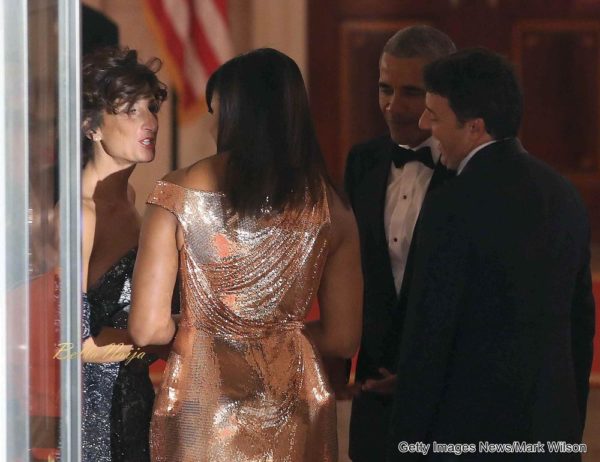 Photo Credit: Getty Images News/ Pool/ Alex Wong/ Mark Wilson