Not a few people have wondered why a once "peaceful" Nigeria has suddenly become a hotbed of strife. From the insurgency by Boko Haram in the North East, to the issue of IPOB, the herdsmen and farmers, clashes that has left scores dead, and most recently the return of Niger Delta militants who are threatening to bring the Nigerian economy to its knees.
Nigerian author, Othuke Ominiabohs, Wole Soyinka Prize finalist for 2014, whose previous book "Odufa: A Lover's Tale" is up for the ANA Fiction Prose award, seems to provide answers to these questions in his new book, a fast paced, high octane political thriller – A Conspiracy of Ravens.
In "A Conspiracy of Ravens, Ominiabohs introduces us to an intricate story that stretches from the creeks of the Niger Delta, to the seat of power in Abuja.
A Conspiracy of Ravens is a thriller that digs into the unrest in the Niger Delta and draws a connection between it and the Boko Haram insurgency and the Nigerian Civil War. It is the story of Tari, a Niger Delta militant commander and his battle to fight a war he believes in, and that of Alex Randa, a DSS operative tasked with the assignment of stopping him.
The book was unveiled at two events in Abuja and Lagos, with the author on hand to autograph copies for the guests who attended.
The Abuja unveiling took place on September 17th, 2016, at the Thought Pyramid Art Center on Aminu Kano, in Wuse 2, while the Lagos unveiling event took place on the 2nd of October, 2016, at Terra Kulture, off Tiamiyu Savage in Victoria Island.
See photos from both events below.
Lagos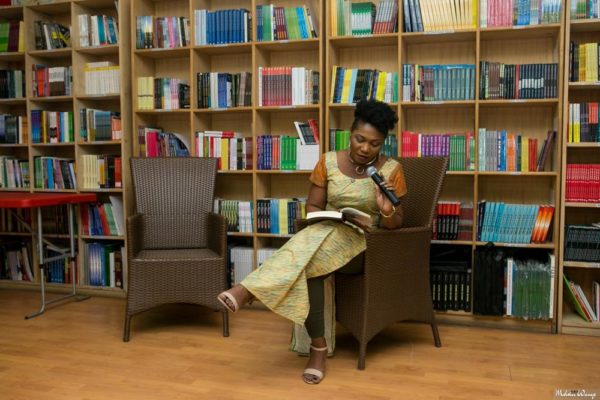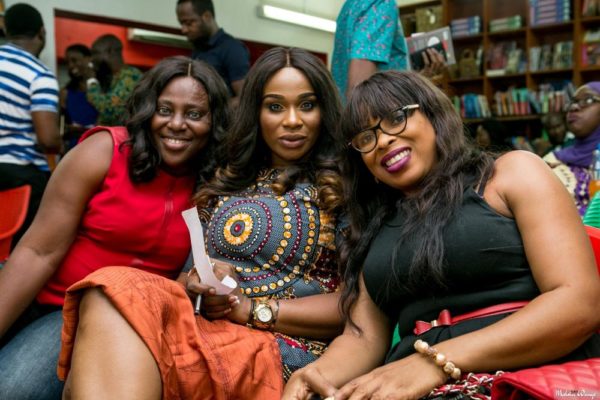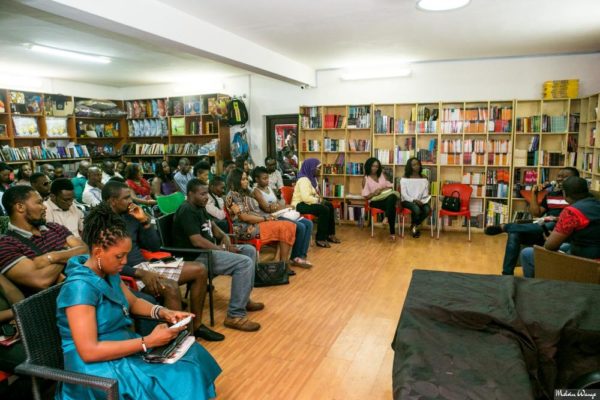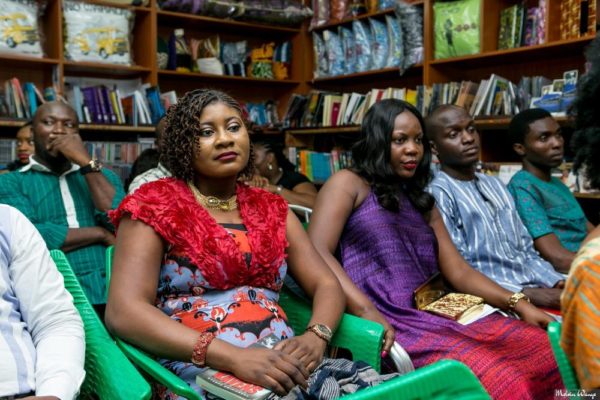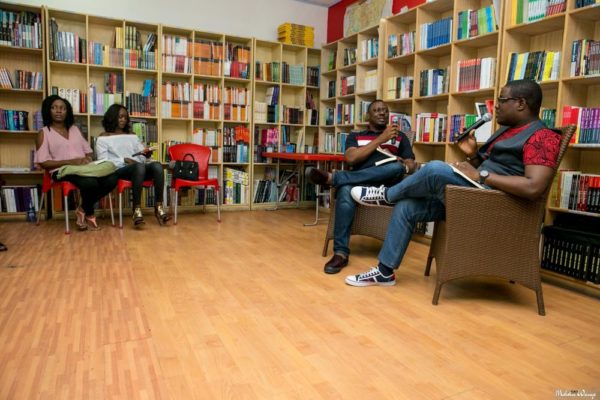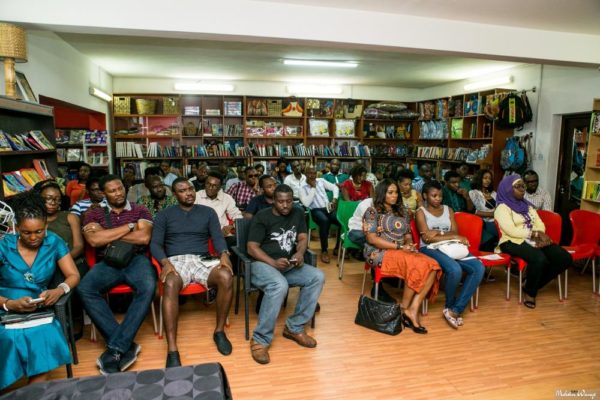 Abuja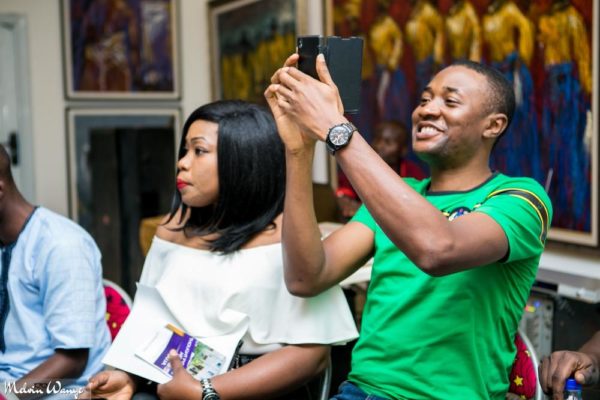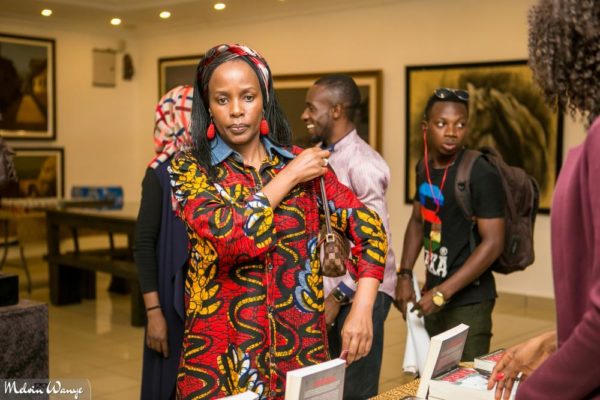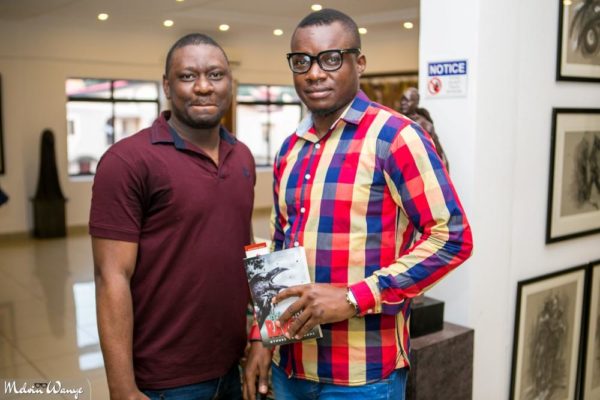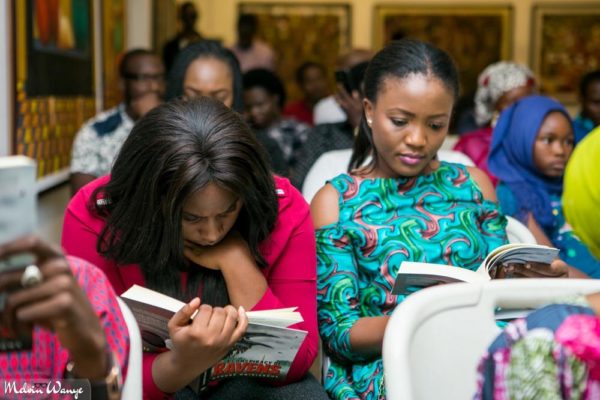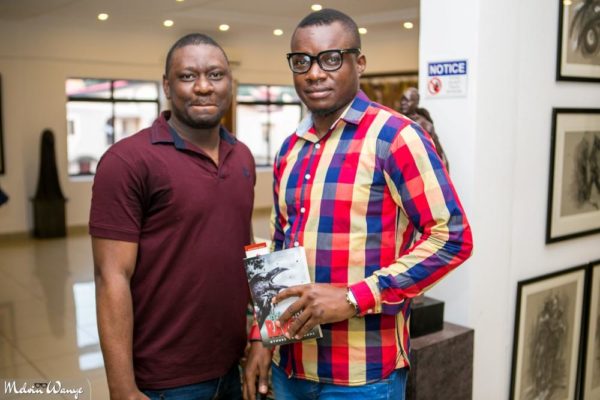 Othuke Ominiaboh's books can be purchased from the following sources:
Lagos
JED Bookstore, The Palms, Lekki, Lagos.
Terra Kulture, Plot 1376, Tiamiyu Savage, Off Ahmadu Bello Way, Victoria Island, Lagos
LitCafe and Office Mall, E-Centre (Ozone Cinema building), Yaba
Patabah Bookstore, Surulere Shoprite, Lagos
Quintessence, Ikoyi, Lagos
Glendora Bookstore, Ikeja, Lagos
Mobile Bookstore, Lagos. 08023582332.
Laterna Books, Opposite Eko hotel, Lagos
JazzHole, along Awolowo Rd, Ikoyi, Lagos
Abuja
Mosuro The Booksellers Ltd, City Plaza, Opposite Obasanjo House, Ahmadu Bello Way, Area 11, Garki II, Abuja. Tel: 08058436339.‎
Salamander Café, 5 Bujumbura Close, off Libreville Street, Amino Kano Crescent, Wuse II Abuja. Tel: 07027850932.‎
Ibadan & Abeokuta
Mosuro, The Booksellers Ltd, Ibadan
Options Bookstore, Ibadan.
University of Ife Bookshop
The Booksellers, Abeokuta
Uyo & Portharcourt
Boldoz Bookshop, Akwa Ibom
Port Harcourt at Bookville World, 2 Ezimgbu Link Road, Off Stadium Road, 0818 336 2853
Also available Online at:
Amazon
https://www.amazon.co.uk/Conspiracy-Ravens-Othuke-Ominiabohs-ebook/dp/B01LYFHC4X
‎Konga
http://www.konga.com/odufa-a-lovers-tale-2382115
http://www.konga.com/a-conspiracy-of-ravens-2924883
Jumia
https://www.jumia.com.ng/jumia-books-odufa-a-lovers-tale-4270577.html
https://www.jumia.com.ng/jumia-books-a-conspiracy-of-ravens-5586109.html
Dookshop
Odufa: http://www.dookshop.com/ebook/odufa-othuke-ominiabohs/
iTunes:
A Conspiracy of Ravens: https://itunes.apple.com/us/book/a-conspiracy-of-ravens/id1163294600?mt=11
Kobobooks:
Odufa: https://store.kobobooks.com/en-us/ebook/odufa
ACoR: https://store.kobobooks.com/en-us/ebook/a-conspiracy-of-ravens-3
___________________________________________________________________
Sponsored Content