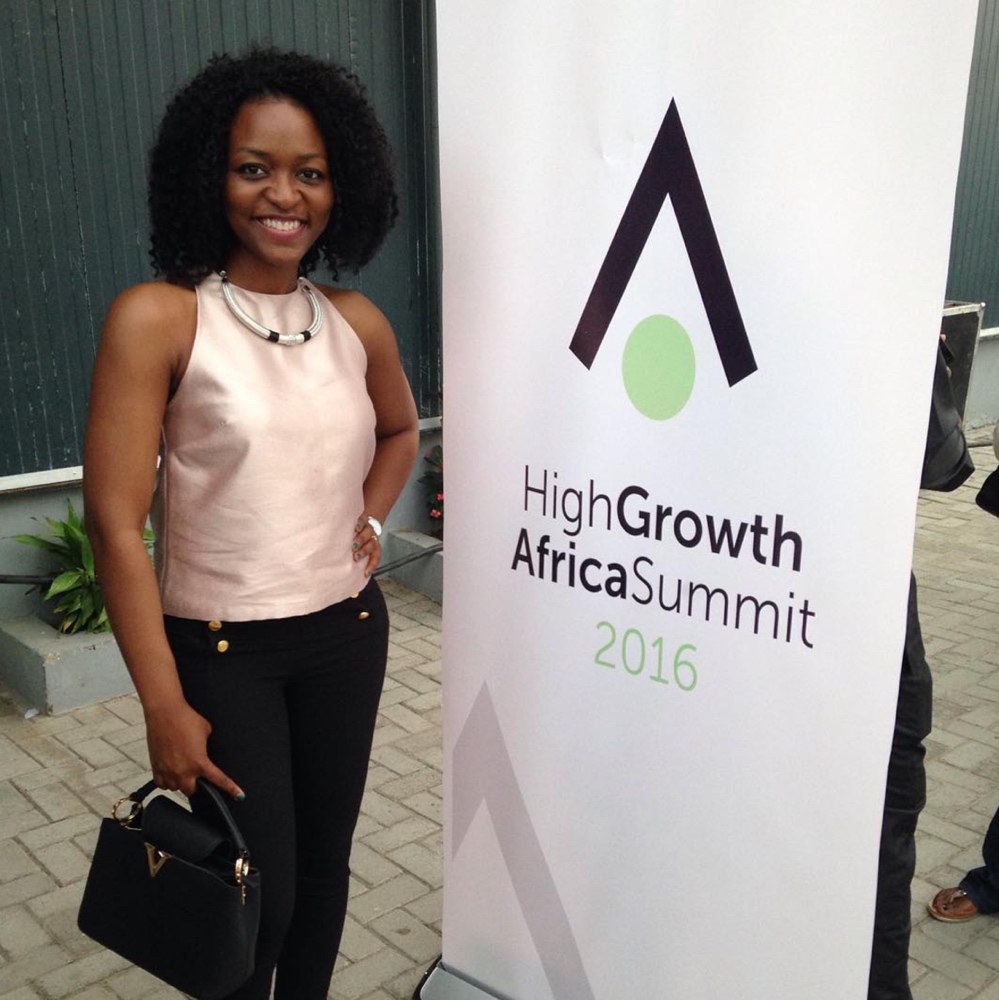 Hello BellaNaijarians,
It's me again, Gbemisola Isimi of CultureTree. I'm back in cold and wet London from my brief trip to sunny & glorious Nigeria. Before I tell you all about my week, let me tell you who I met on my flight back. None other than Veteran Actress Idowu Philips aka Iya Rainbow. If you don't know who Iya Rainbow is then 'o ti jented' as we Yorubas say! She's like Yoruba movie Royalty! Been watching her since I had 'window teeth' & had to endure hours of sitting with my head tucked in the onidiri's thighs & doing hairstyles like 'shuku', 'koroba', 'ipako elede', 'kolese', 'Panumo', 'Ojonpeti' etc etc. Meeting Iya Rainbow totally made my week!
Ok back to why I went to Nigeria. If you missed my introduction post last week, please read that here.
I heard about the Tour of Tech & High Growth Africa Summit 2016 organised by Ingressive and Strata, and booked my flight before I'd even received final confirmation of my registration for the event. I've learnt that in life you have to seize every opportunity. Some might be risky and you might not see any results immediately but at least you tried. A famous quote of Ayn Rand is,
The ladder of success is best climbed by stepping on the rungs of opportunity.
I took a leap of faith and it paid off big time! It was only when I got to Nigeria that I was invited to appear on Wazobia TV's Gudu Morning Naija Show. I was also a guest on Wazobia FM 95.1. On both shows I talked about the need to keep our language and roots alive. I was also invited to other TV programs and interviews but Lagos logistics no gree make that happen so those will have to wait till next time I'm in Nigeria again.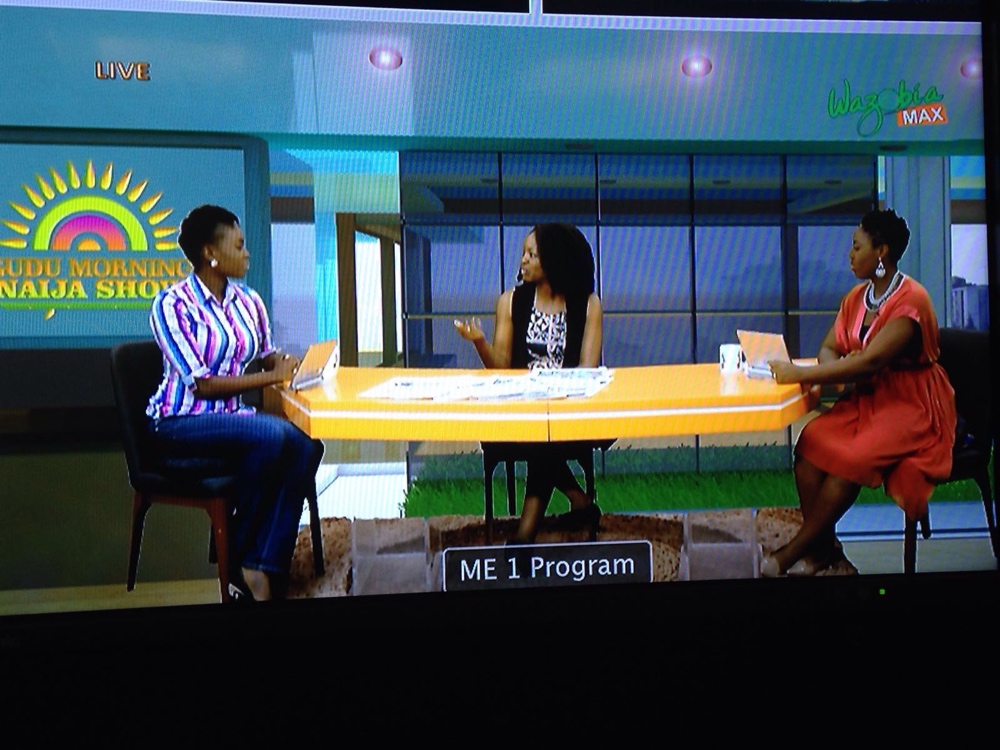 Right, about the High Growth Africa Summit, it was a fantastic experience. There was a competition to submit a one minute video pitch. Only 5 videos were chosen to show to a room full of investors and mine was one of them! Yay!!!
I got to meet and listen to presentations by some exceptional people in different fields and learnt a lot in that short space of time. I'll share a few of the things I learnt.
1. Nigeria is Fast Becoming a Breeding Ground for Entrepreneurs
My trip to GE Lagos Garage meet up confirmed this. GE Lagos Garage is a 4-week training program and incubator created by General Electric (GE) that teaches people how to manufacture products using 3D printers. The program also provides knowledge on how to build a business that sells 3D printed products.
I was so impressed with what I saw there and spoke with a GE Engineer and the Program Manager. They encouraged Nigerians to apply to GE Lagos Garage if they dream of manufacturing their own goods and equipments rather than relying on Chinese made products. They also urged Nigerians to buy Made in Nigeria products as there would be no point making products if no one buys them.
2. For a Start-Up or Entrepreneur, the Major Hurdle is Raising Capital
When it comes to seeking investment, as Tobi Oke (Investment Director, Intel Capital) said –
There's no magic to getting capital, there's always going to be someone willing to invest in your business if you are still in the game
However, do not get down-trodden if you're passed on for investment, it's usually for internal reasons (i.e. they don't have the capacity).
Sheel Tyle (Principal & Co-head, New Enterprise Associates) spoke about how he once worked for a company that passed on Facebook, Google, EBay, Intel and many others. Need I say more!
3. An an Entrepreneur, You Shouldn't Just Focus on Looking for Capital, Also Look for Mentorship and Guidance.
Capital investment without mentoring is lost investment.
Attend seminars, go to events related to your field and find a really good mentor who has been there done that and can advice you and point you in the right direction. I was personally impressed by Oluyomi Ojo (CEO & founder of Printivo) who gave a keynote speech and started his company with a 300naira loan from his Mum. I was also awed by Uche Pedro (Founder of BellaNaija) who spoke about how to build a business worth writing about and having integrity in all you do. People like that are truly inspirational and would make amazing mentors.
4. Whether we Like it or Not, we Need to Build Connections and Network with the Movers and Shakers in Whatever Industry we're in.
A lot of people complain 'oh if only I knew Lagbaja, if only I knew Tamedu' but we are actually more connected than we think we are! You may not know them personally but may know someone who knows both Lagbaja, Tamedu & even Dangote sef!
As Debola Williams (Founder, Red Media Africa) said,
Pay attention to the resources within your disposal and tap into them.
Your family and friends may have the connections you need. Even your hairdresser or barber could know someone who knows someone and can link you up. Never ever look down on anyone or assume they can't do anything for you.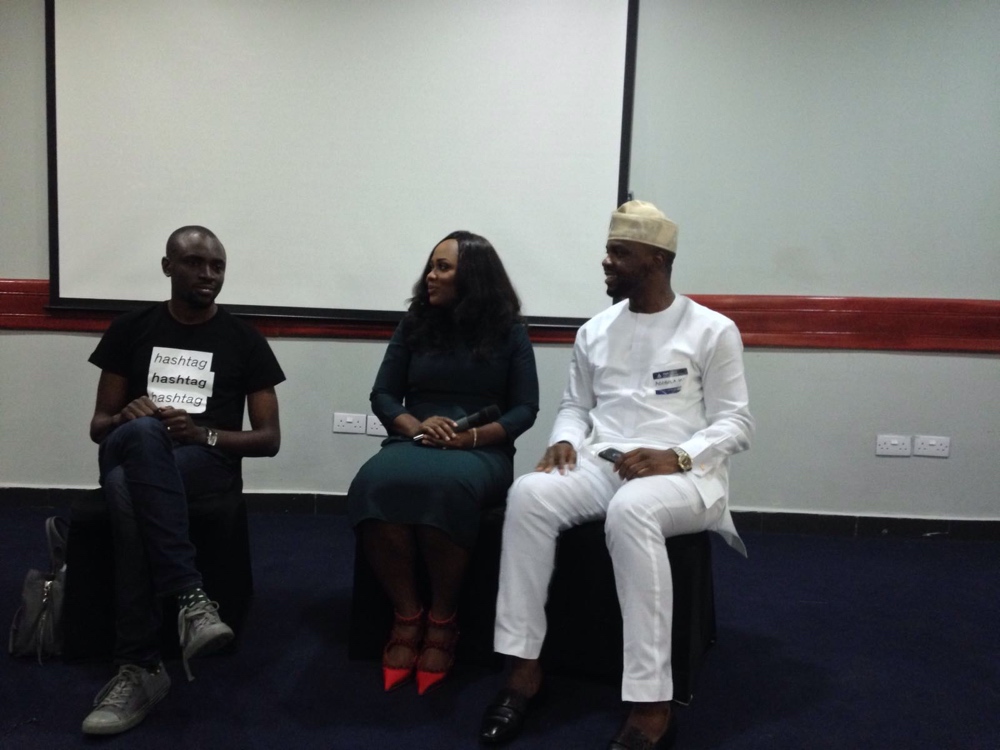 5. If You're a Woman in Business and Use an Online Platform to Monetise Your Business, You Need to Start Following 'She Leads Africa'.
I mean that seriously! Afua Osei (co-founder of She Leads Africa) dropped gem after gem in her masterclass presentation. She said the slide show is available on their website so I would urge you to check that out. One very important nugget she shared was
Be proactive & find ways to get more people to know about you.
Use social media to your advantage and have a list of influencers to contact. Some may respond while some would just ignore (I can testify to that but won't mention any names) and some would be magnanimous in their efforts to help. Big shoutout to all my new friends at BellaNaija! Thank you so much for your support since I started CultureTree.
6. Finally, and this should have probably come first, as Mark Essien (Founder of Hotels.ng) said,
Build before reaching out
You need to have a minimum viable product. Have something tangible that you can show investors so that they can see your progress and the traction you've gained. I wouldn't have been able to pitch to investors if I hadn't already made the Yoruba animated nursery rhyme videos and built my website.
There were just so many 'ogbonge' speakers and I would encourage you to go to seminars like these as and when they arise. I mean how many times would you be able to get Dr. Ndidi Nnoli-Edozien (Rising Tide), Seyi Taylor (Big Cabal Media), Kola Aina (Ventures Africa), Monique Woodard (500 Startups), Eghosa Omoigui (EchoVC) and many of the other panellists in the same room!
I came all the way from London for this event! How much more you, that lives only a few minutes away (actually I take that back, Lagos traffic would probably make the journey the same as travelling in from London ?).
I'm sure a lot of you want to know if I was successful in my pitch to investors. Well, you'll have to follow my progress to find out. God is the ultimate investor and His hand is already all over this project. He has opened so many doors that no man can ever close. Watch me as I take CultureTree to greater heights by His grace. Please keep spreading the word. Let's not neglect our language. Speak your mother tongue proudly wherever you are!
See more Photos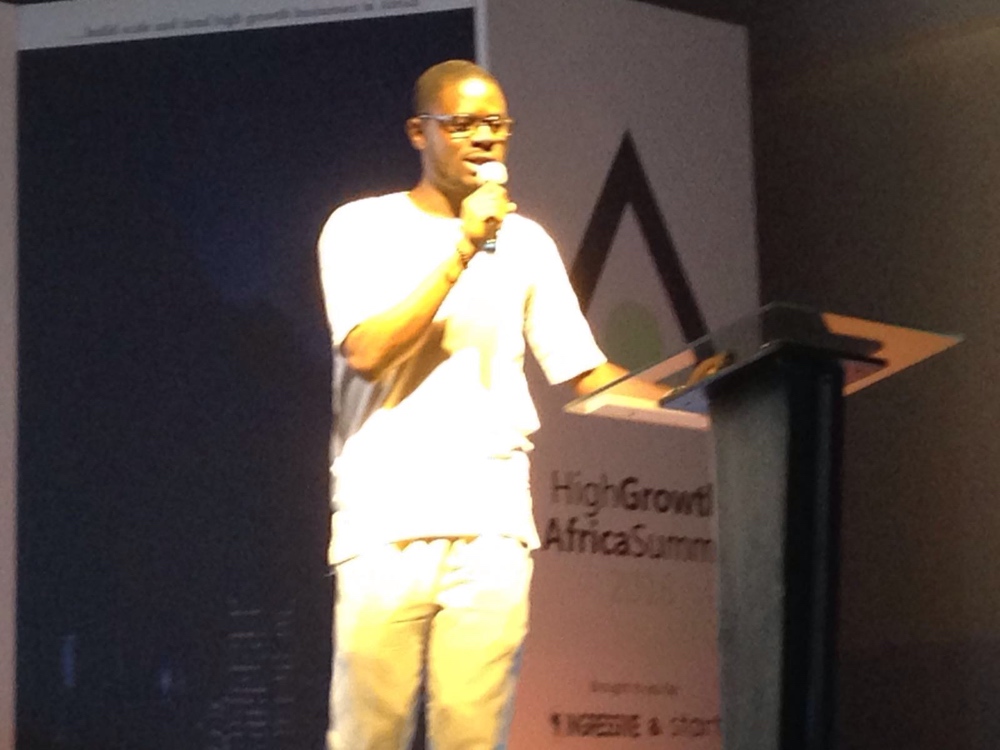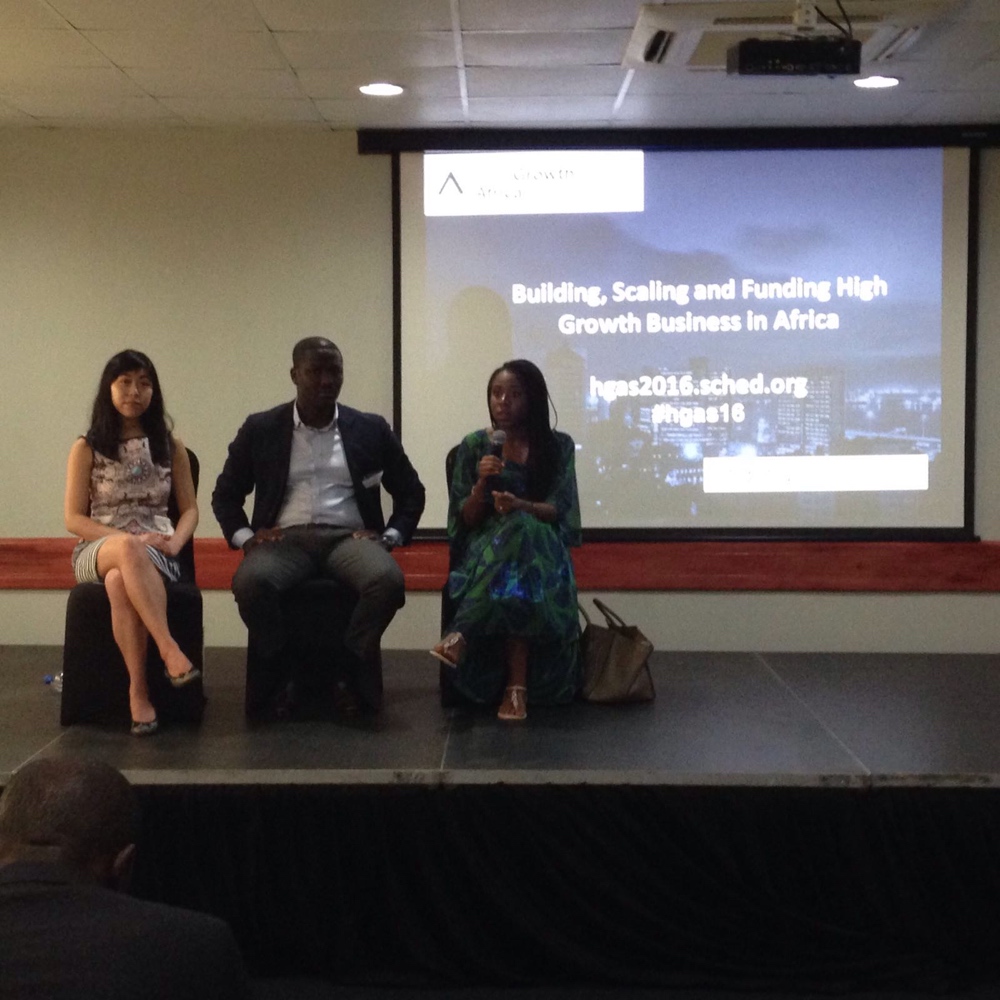 CultureTree needs Sponsors!
We're looking for corporate sponsors at CultureTree oh! If you're an organisation or a business and like what we're doing in terms of promoting our indigenous languages and culture and would like to partner with or sponsor us please contact me! The project is currently self-funded and I want to make more nursery rhyme videos, more animated stories and expand into other languages.
Thanks again BellaNaija for this opportunity to 'work' for you. I had an amazing time and so did my baby as you can see! ?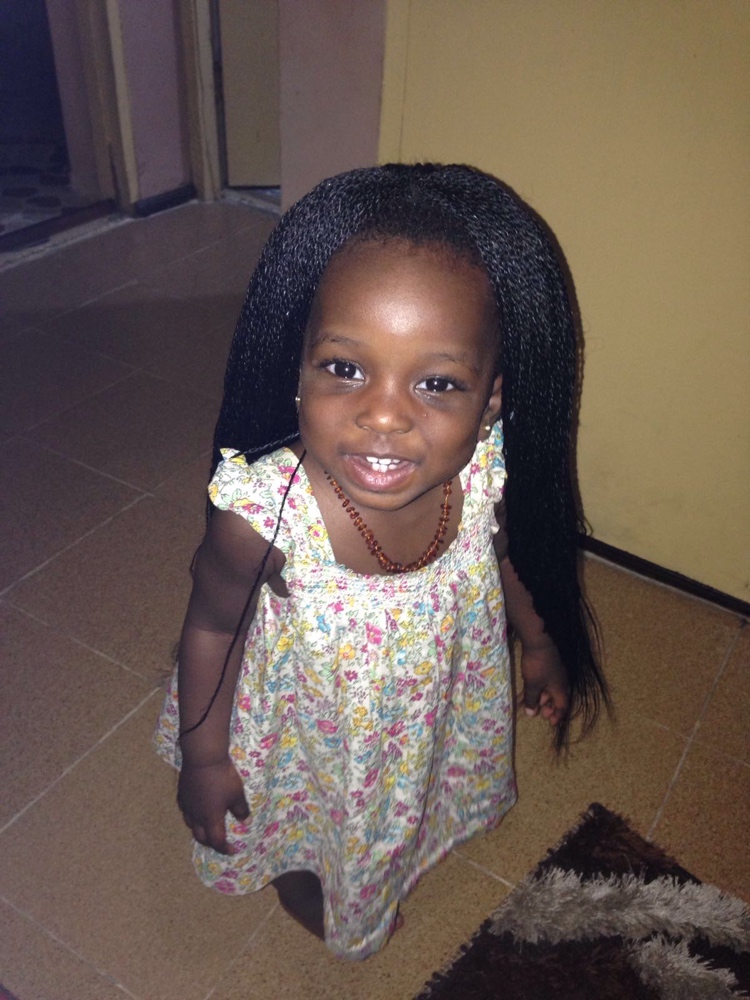 To find out more about CultureTree visit www.culturetree.co.uk
You can also follow on social media:
YouTube CultureTreeTVYoruba
Twitter @culturetreetv
Instagram @culturetreetv
Facebook Culturetreetv