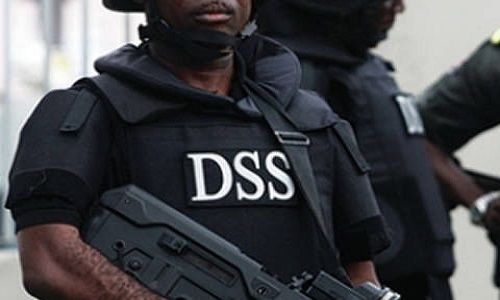 Officers of the Department of State Services (DSS) have raided two major Bureau de Change markets in Lagos and Abuja in a fresh attempt to end speculation in the foreign exchange transaction at the parallel market, Daily Trust reports.
According to the report, some sources said that the DSS had earlier directed the BDC operators to sell the dollar at N400 to customers and buy at N390 from customers.
The report stated that the DSS commenced the enforcement of the directive on Tuesday and Wednesday, arresting those that defaulted.
Five operators were arrested in Abuja and Lagos as at yesterday, sources claim.
"When our reporter visited Zone 4, a cluster of BDC shops in Abuja, he noticed slow activities as both the traders and customers were jittery.

A trader who pleaded for anonymity said it was difficult to see the dollar to buy or sell in the market because, nobody was willing to sell at the new rates by the DSS.

He said when customers heard of the new rate of N390 a dollar they usually turned back.
He said the best way out was for CBN to flood the market with enough forex, instead of using force to address the problem," the report added.
The spokesperson of the Central Bank of Nigeria (CBN), Issac Okorafor, confirmed the activities of the DSS in the BDC market to Daily Trust, adding that most of the people arrested were unlicensed operators who were taking advantage of speculation to make illegal money.
He said though the CBN had no hand in the raid, it was a welcome development for the market.