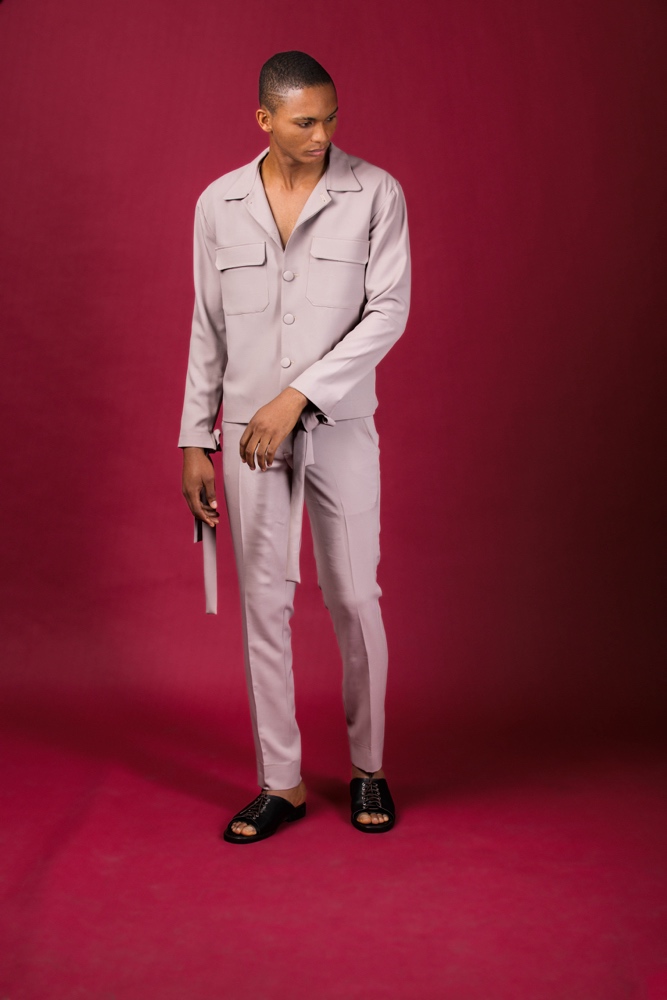 The Ties that bind collection is one created for creatives!
It generally explores the holding of 2 pieces with a tiny link! The pieces push the perception of what the modern day man and woman should dress like.
It exudes a bondage feel as it toys around ropes, sash belts, holes on fabric etc. The fabrics as with designs are 100% locally sourced and created in Lagos Nigeria by the creative head of the brand.
See the Photos
Credits
Creative Direction: Fiolakemi Awobotu | @fiolakemi_
Styling: Moses Ebite | @Moashystyling
Makeup: Uche Enyokwa | @Sutchay
Photographer: Chimaobi David | @Chimaobidavidibe
Models: Faith Johnson | @Fowlermodels, Tobi and Toyin | @BethModelAfrica