Get that Money, Girl! Blac Chyna is a MAC Ambassador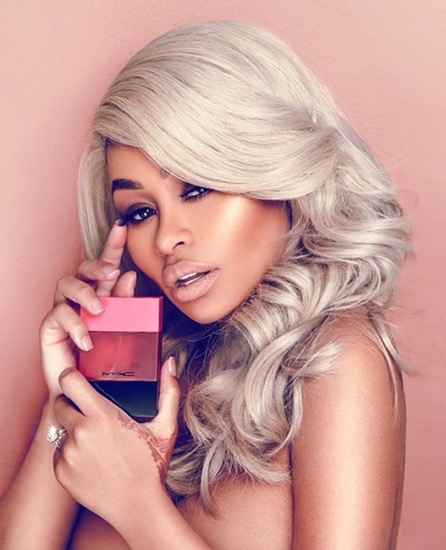 From stripper to a Kardashian, to a reality TV star, and now a MAC ambassador…Blac Chyna is not here to play!
The new mum shared on social media that she is the latest MAC Ambassador with an eye-catching "Candy Yum Yum" pink colour.
She posted her campaign photo and captioned "Pink has always been a signature part of my look from head to toe and my signature pink Lipstick shade has always been @MACcosmetics eye catching Candy Yum Yum. Pink is a powerful color women and girls use to embrace their femininity. It's strong and sexy! Now, I can express my vibrant personality in a new way with #MACShadescents. With six scents that are inspired by @MACcosmeticsmost iconic Lipstick shades, there is one for every personality. #IAmCandyYumYum – what's your #MACShadescents?#MACambassador"